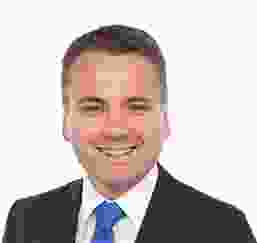 In announcing the new "21st century government," Prime Minister Malcolm Turnbull has appointed Jamie Briggs in the newly created role of Minister for Cities and the Built Environment.
Turnbull prefaced the announcement by saying, "Liveable, vibrant cities are absolutely critical to our prosperity."
"It is where the bulk of our economic growth can be found. We often overlook the fact that liveable cities, efficient productive cities and the environment of cities are economic assets. Making sure that […] our cities and indeed our regional centres are wonderful places to live is an absolute key priority of every level of government, because the most valuable capital in the world […] today is human capital.
We have to ensure for our prosperity, for our future, for our competitiveness, that every level of government works together constructively and creatively to ensure that our cities progress."
The role is outside cabinet and Briggs will work within the Ministry of Environment, alongside environment minister Greg Hunt, "to develop a new Australian government agenda for our cities in cooperation with state and local governments and urban communities," Turnbull said.
The Australian Institute of Architects has supported the announcement.
"A federal champion is crucial in driving reforms that better connect built environment policies and programs across all levels of government," said David Parken, CEO of the Institute. Parken also called for the minister and his department to:
appoint a federal government architect to further promote high quality buildings and public spaces, and provide expert, high level strategic advice
adopt an urban design policy
develop strategic planning for the built environment to promote globally competitive, sustainable and socially inclusive urban centres and towns
increase density through design – to capitalize on the role of good design to accommodate urban growth
champion world-class urban design and architecture to help solve Australia's urban growth challenges and enhance the nation's international design reputation
The federal opposition has also backed the creation of the Minister for Cities, which it has also long called for, spearheaded by its shadow Minister for Cities, Anthony Albanese. But opposition leader Bill Shorten believes the new ministry falls short on other challenges. He called for the government to create a minister for housing. The opposition's shadow Minister for Housing and Homelessness is Senator Jan McLucas. The last time both major political parties in Australia simultaneously had a cities portfolio was during the Whitlam government in 1972.
Briggs was formerly the Assistant Minister for Infrastructure and represents the electorate of Mayo on the outskirts of Adelaide, South Australia, an electorate classified by the Australian Electoral Commission as rural.
Australia's 20 largest cities are home to 75 percent of the national population, well above the global average of 54 percent living in urban areas.