A new podcast series, produced by the organizers of New Architects Melbourne events, highlights the diverse and unique work of some of Melbourne's emerging architecture practices.
New Architects Melbourne began in 2011 with a series of informal events that gathered architects who had recently started their own practice to present their work to each other. It later evolved into a community that holds regular events, providing a platform for emerging architects to share stories and discuss issues affecting their practice.
Most recently, New Architects Melbourne has launched a self-titled, eight-part podcast series which explores some of these issues through the stories of practices including Archier, Architecture Architecture, Bloxas, Claire Scorpo Architects, Edition Office, Harrison and White and Wowowa, as well as two editors from Architecture Media.
The podcast series explores the hurdles and triumphs that many architects experience as they start their own practices by asking its interviewees where their first clients came from, how they defined their identity in the industry and how they marketed a young architecture practice.
"We're hoping the podcast will show people a little bit of insight into the people who have started these practices," said Daniel Moore, New Architects podcast producer.
"When people think of the profession of architecture, or a person who is an architect, [we're hoping to show that] it's not just an old person with grey hair who's omnipotent about how a building should be built. There are also younger people who have really great ideas and are also winning lots of awards because of those ideas."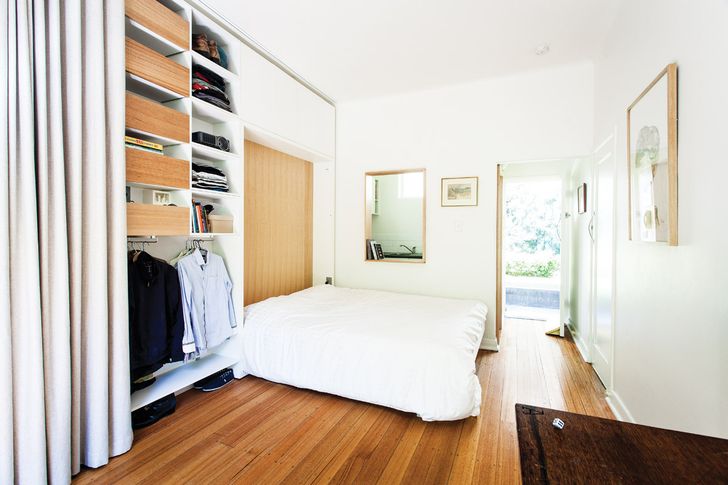 One of these award-winning practices is Architecture Architecture which, in its early days, made a virtue of very small commissions.
"A lot of practices start off the back of getting a big commission from a family member or something like that. We didn't have that luxury, unfortunately," said Architecture Architecture director Michael Roper in one episode of the podcast.
"We started with little jobs like a bathroom, and actually we do credit that bathroom with having launched the practice in a way.
"One of my old employers, James Staughton [of Workshop Architecture], always said, 'you can make something out of any project,' and always had the attitude of finding an opportunity in any project. I think we got a lot of our early projects off the back of that."
A question that is often asked by young architects is how a practice procures the types of the projects they want. In the episode featuring Wowowa, Monique and Scott Woodward speak about their desire to do more civic projects, and the unusual approach they took to get a commission.
"We started off as a lot of small practices do doing small renovations and now we've got some really meaty residential works and fabulous projects that are currently under construction," said Monique Woodward. "But I felt at the six-year mark that it was time to start using some different muscles."
The pair connected with the Narre Warren Football Club and discovered it had plans to renovate the existing club pavilion at Kalora Park Oval.
"They were trying to raise funds to get the project up and running," Scott Woodward explained. "We offered to do some images and concepts to help them get the funding and that was on the basis that if the funding came up, then it would turn into a real, paid project."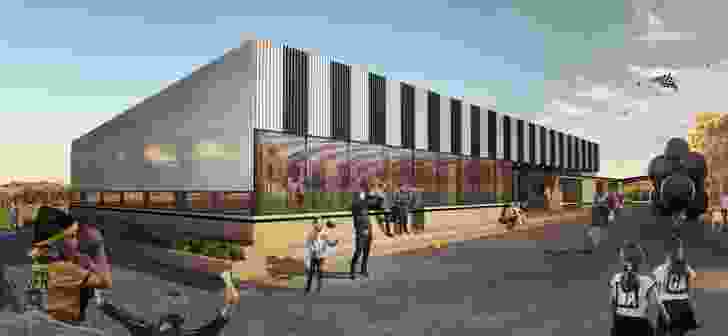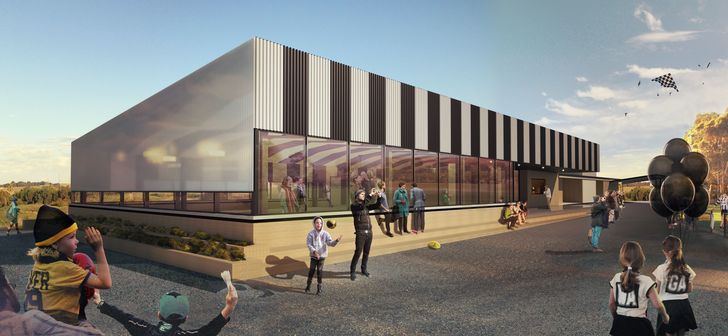 With Wowowa's assistance, the club was able to secure promises of funding from local political candidates in the lead up to the state election in 2014. Construction on the project commenced in October 2016.
"Monique and Scott have just opened Pandora's box," Moore reflected. "Rather than waiting for the jobs to come to you, you have to get out and go to the jobs that you want and talk to the people in community groups that you want to connect with."
The architects and practices featured in the podcast series demonstrate that "there are infinite pathways in the industry and infinite possibilities in terms of what can be achieved and what your role can be," Moore said. "I think listening to architects tell their stories is a really important thing."
The New Architects podcasts are available on iTunes, Stitcher and Overcast. To listen, click here.
Related topics