A creaking ship soundscape permeates the barrel entry of Polly Woodside, Melbourne's tall ship story. It combines with a slowly rocking ocean scene to create a realistic sense of being at sea. The exhibition is housed within a restored original dockside goods shed next to the historic Duke and Orr's Dry Dock at Melbourne's South Wharf. It's here that the Polly Woodside is moored, having travelled nearly 1.5 million kilometres during her working life after sailing from Belfast in 1885.
Tandem Design Studio completed a masterplan for the maritime precinct on behalf of the National Trust of Australia (Victoria). Following this, the studio designed the exhibition and realized the fitout, which ensued within the base building design by Trethowan Architecture Interior Design.
Steering clear of static presentation and sterile modernist interiors, Polly's rich history is told through objects, didactics, interactives and stories within spaces that adopt the character of the tale being articulated. A strong social depiction of the characters of the time and of life at sea is at play, warts and all.
To understand the base concept for converting the historical data into an exhibition narrative, Tandem Design Studio worked with Sue Hodges Productions (SHP), which was on board to conduct the initial research. Emerging from that was a series of interconnected zones that were roughly chronological in organization but which also contained cross threads and overriding stories, says James Murray, architect at Tandem Design Studio.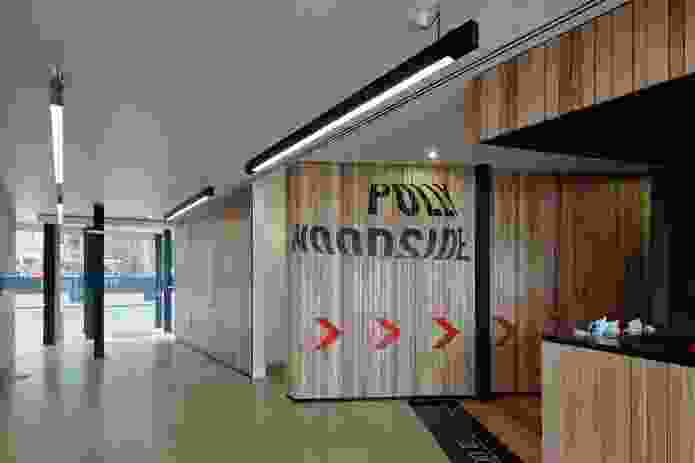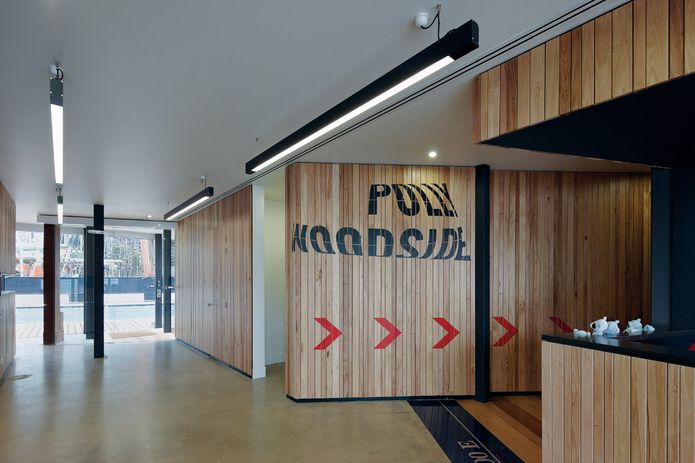 "The narrative of Polly's history is mirrored on the floor where lines of latitude that correspond to her destinations are inscribed into the concrete," Murray explains. "This created both a navigational device and a spatial organizing framework. Where these latitude lines intersect with exhibition walls, they wrap up to form partitions that help separate and compartmentalize the exhibits."
An enticement device to draw visitors through the exhibition is the use of linear suspended light fittings arranged in a Morse code pattern, while hardwood battens of varying widths clad walls and joinery to impart a shed-like sense of informality.
Shane Cargill, formerly of SHP and later a consultant through Mother's Art Productions, organized the final dressing of the exhibition and lent continuity to the project.
Studio Round looked after the visual identity and the development of an overall tone and voice for the Polly Woodside experience. This was explicitly non-monotone. "Information has been broken up graphically and visually in some places to cater for different audiences," explains Robert Nudds, Studio Round.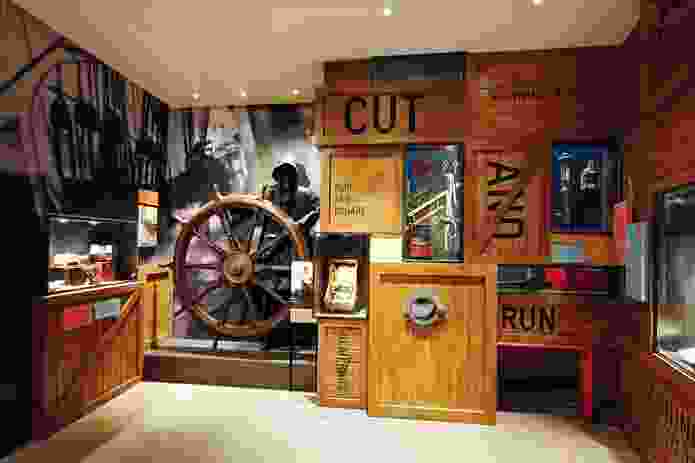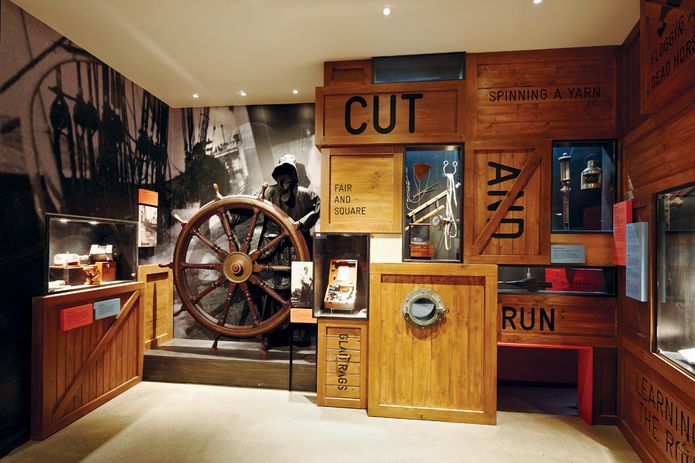 Grabs of content in hidden places, for example, are pitched at younger children, while the more serious didactic panels of detailed information cater to ship aficionados. Content is structured to help people navigate their way through the space. The use of larger graphics at the outset aims to provoke a feeling in the visitor of being in an immersive experience, before they are led through to the theatrette.
Consideration was given to encouraging revisits by "providing a varied depth of content that allows people to engage in a series of ways that moves and inspires them, enabling a bunch of different people to get different things out of it at different times," Nudds says.
There is a tendency for museum-goers to remember what they did rather than what they saw, according to Melissa Gilmore, the Polly Woodside's customer service and operations manager. "Making the experience more personal and relevant to an individual's life experience helps the whole space to come alive and mean something to the visitor – so when they walk away they can remember it – a moment beyond just being in the space," she says.
This project provides a compelling adventure. It allows visitors from all walks of life to chart their own journey and understanding of life on board a nineteenth-century sailing ship, aided by its authentic dockside setting.
Source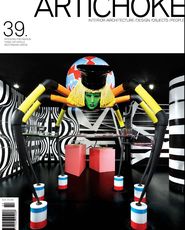 Issue
Artichoke, June 2012
Related topics