A temporary court facility constructed from shipping containers could be built in the ACT, while a new courts facility project is under construction.
The ACT Attorney-General Simon Corbell told a budget estimates hearing that $4.2 million has been set aside for a possible temporary Supreme Court facility on vacant land adjacent the Magistrates Court, as reported in the ABC.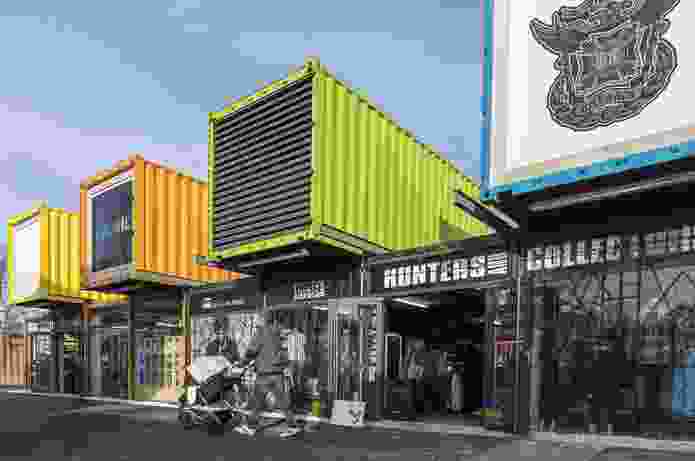 Corbell referenced temporary shipping container developments in the earthquake-ravaged city of Christchurch, New Zealand, as precedents. The Re:Start shipping container mall was built while the city awaits a new permanent retail complex.
The attorney-general said a pop-up container-court could be deployed to ensure there are no disruptions to court operations during the construction of the new facility.
But the decision will be left to the preferred bidder on the project. The ACT Government has shortlisted two consortia to deliver the project under a public-private partnership:
Capital Courts: Bates Smart with Katsieris Origami Architecture, Richard Crookes Constructions, Brookfield Johnson Controls and Amber Infrastructure
Juris Partnership: Lyons Architecture, Laing O'Rourke Construction, Programmed Facility Management and Macquarie Capital Group
"The option [is] open to the bidders," Corbell told the ABC. "They may choose to stage the redevelopment of the courts complex in such a way as to allow it to continue to operate in its existing facilities whilst other work has occurred and then transfers to occur within the redevelopment building, but that's yet to be determined."
The proposed new courts facility project will create an integrated building with a new Supreme Court which will be connected to the existing Magistrates Court. When complete, it will have eight courtrooms (two more than the current facility), five jury rooms, a cafeteria and secure facilities.
Construction is expected to commence in 2016 and completion is expected in 2018.
Related topics