Goldilocks would have had a field day in the home of Melbourne's Porcelain Bear. Sitting at the princely Palace table eating porridge out of lightly dimpled Pinch Pot bowls, she would have found a shining wonderland. The creations by the two "bears," Gregory Bonasera and Anthony Raymond, express a child-like playfulness and take pride of place in their new Collingwood showroom. The pieces are highly evocative and spark imagination.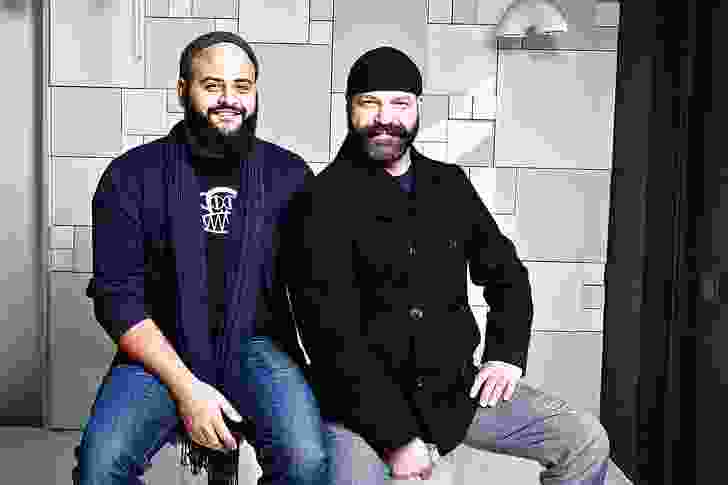 Gregory is a respected ceramicist whose own high-design creations are favoured by architects and designers. "I had some ideas that were of a differing aesthetic – they were more fun and amusing and I needed another avenue. Porcelain Bear was initially just a label," he says. When Anthony joined him, "we needed a name we could both work under, and for obvious reasons," Gregory sneaks a cheeky nod to his equally bearded studio partner, "the word 'bear' fit perfectly."
In their studio, Gregory and Anthony make everything by hand using the technique of slip casting. Unlike traditional ceramics, where an object is sculpted from a block of clay, slip casting is a more complicated process in which a mould is made out of plaster of Paris and the slip (a liquid form of clay) is poured into the mould. The plaster of Paris draws moisture from the slip, thereby compacting it, then the slip thickens and builds a wall around the edges of the mould and an object begins to take shape. When the requisite thickness is achieved, the excess slip is poured out.
Gregory has been working with this technique since his university days in the 1980s. "I just have an affinity for the process," he says, his eye gleaming with excitement. "There's a certain buzz you get when you pop open a mould and the same thing comes out every time – this perfectly formed, beautiful object that's your own design. I don't know what the magic is, but it's something I never get tired of."
His passion for porcelain is infectious and has sparked collaborations with brands such as Jardan (which came from a fortuitous meeting facilitated by the duo's dog Mavis) as well as projects such as Melbourne's Prix Fixe restaurant fitout, designed by Fiona Lynch. The Cloche lights custom-designed for the restaurant, adapted from the existing Derby lights, now join Porcelain Bear's range. All of this happened even before the showroom was opened in March 2014. "It was a very positive response to Porcelain Bear," paving the way for even more fruitful collaborations in the future.
Source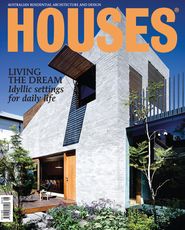 Issue
Houses, October 2014
Related topics