A 150-hectare patch of wetlands, located 12 kilometres from Brisbane's city centre, will be "given back to nature" under plans published by the local council.
The Archerfield Wetlands precinct plan, designed by Place Design Group, envisions a number of community facilities for the area, which was once the site of a wastewater treatment facility and a meatworks factory.
"Restoration and transformational action will see this former industrial site and surrounding remnant pastoral land become a major new recreation, education and environmental parkland for the region," said Nigel Chamier, chair of the council-owned Oxley Creek Transformation company.
The plan includes an adventure playground, a youth hub, a central space for education and conservation, and a boardwalk trail that will provide an "immersive experience" for visitors to the wetlands.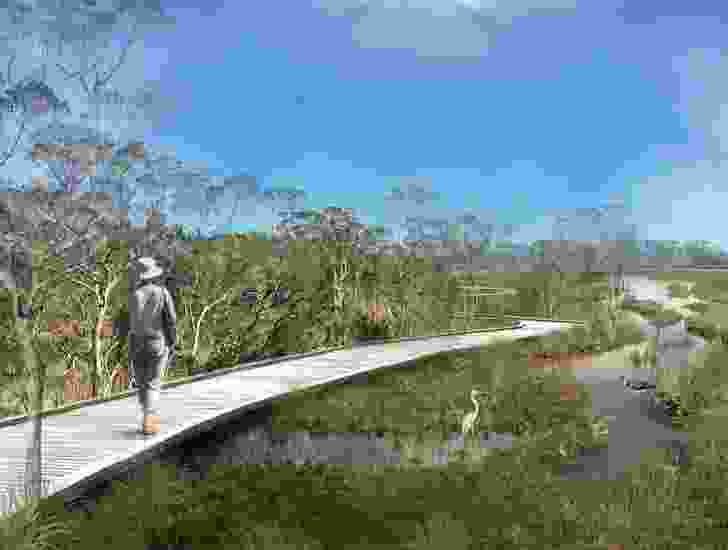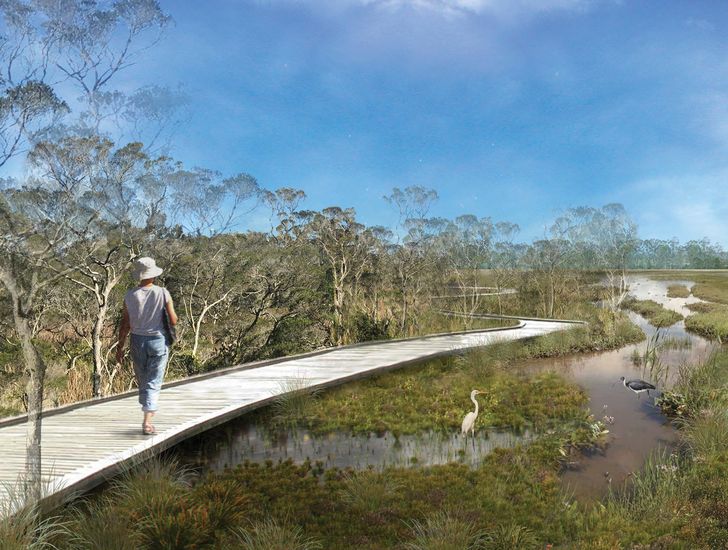 The precinct plan forms part of the wider Oxley Creek Transformation, which sets out a 20-year vision for the revitalization of the Oxley Creek corridor.
The most significant built component of the proposal is the Atrium, which will form the heart of the Archerfield Wetlands Park, and house a series of community-focused facilities clustered under one, large roof. Visitors will enter the Atrium through the repurposed former treatment plant's brick tanks, whereupon they will encounter a mix of spaces that blur the distinction between inside and outside.
"The Atrium's flexible spaces will host events, cultural celebrations, functions, artwork and interpretive displays," the precinct plan states. "A roof canopy floats above, providing shade for open-air spaces and places to learn, gather and connect. A large lookout deck along the eastern edge will offer a tranquil outlook over the wetlands."
Another component of the plan is the adjacent adventure playground and youth hub. The "post-industrial" playground will feature pipes, tanks and gangways designed to provide "a visual link to the past and an imaginative setting for outdoor adventure play for all abilities and ages." A youth hub on the lower terrace will include a multi-use games court and a sheltered hangout zone.
The Wetlands Discovery Trail will begin from the Archerfield Wetlands Park, taking visitors on a one-kilometre walk through the southern edge of the wetland conservation area.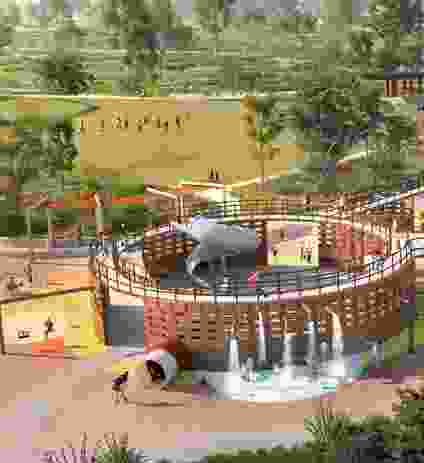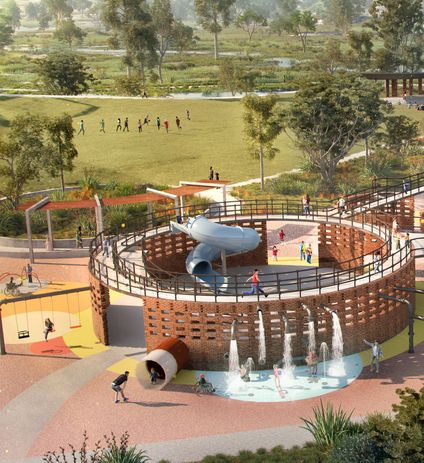 "Interpretive educational experiences that focus on Indigenous cultural heritage and the importance of the wetlands for biodiversity and flood management will engage visitors as they make their way along the trail," states the precinct plan.
Chamiersaid the Archerfield Wetlands, wedged between the Ipswich Motorway, Archerfield Airport and Bowhill Road, were a "rare gem" in terms of green space close to the city.
"Whether it's kayaking down the creek, enjoying a coffee at The Atrium, strolling along the boardwalk, shooting hoops at the youth hub or exploring the adventure play space, there will be something for everyone at the parklands," he said
Brisbane City Council released the final precinct plan for Archerfield Wetlands at a 15 October council meeting. A draft plan was circulated for public comment in June 2019.
Related topics