Niigata Prefecture is a place of immense beauty – valleys, mountains, rivers, rich dense forests for food foraging, community roadside gardens, premium rice paddies that are iridescent green by day and luminescent orange with trails of fireflies by night. It's a place where people are named after their houses. It's also a place of sheds.
I confess my bias towards sheds. My dad's shed was twice as big as it should have been (an error in reading a drawing's scale) and in my memory I mythologize it more than the family home. Sheds are containers of infinite possibilities and places of retreat where people can imagine and create.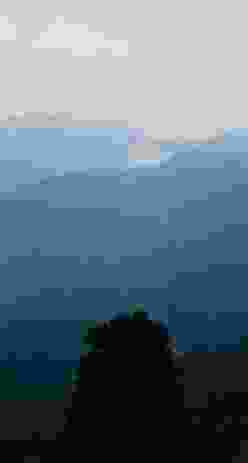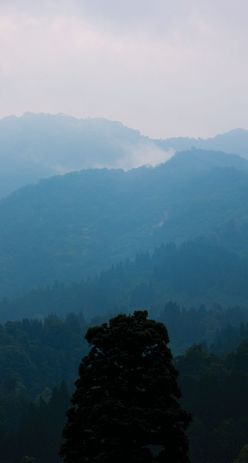 The idea of an "Australia House" on foreign soil brings up many complex cultural and ideological questions. It's not an embassy, yet it is required to function as an "ambassador," and it's not simply a "house" as its program of gallery, studio, sleeping quarters, disaster shelter and community meeting place attest.
To the residents and community of the town of Urada the project must appear reassuringly familiar; it has a robust triangular geometry similar to that of the innumerable sheds, a steep snow-shedding roof, and is wooden and close to the road.
To the visiting and resident artists, and the Echigo-Tsumari triennale archi/art tourists, it is reassuringly familiar as architecture – it's black, pointy, mysterious, meticulously assembled and bursting with delight and spatial invention.
Downstairs, the gallery (with Brook Andrew's work asking people to take time and reflect on place) and studio space can be a place for work, display and socializing. Upstairs it's a place for mateship – the bunk beds next to the kitchen, bathroom and laundry require lodgers to engage. Outside is the verandah, which is deliberately ambiguous in its program: fashion shows, shoe removal, queuing space, theatre and cooking demonstrations are all possible here.
The photographs in this postcard represent half a building. During the August visit Australia House was wearing its breezy summer garb – sliding openings, multiple windows, stackable doors. Soon, when the snow comes, the building will undergo a dramatic transformation: it will be buried up to the first floor. The shed will become cocooned, and through its winter skin of protective slotted timber shutters for holding back the snow filtered slots of brilliant light will fill the downstairs space. Just like Gombe-san (next-door neighbour and local karaoke star who dazzled at the opening night) the inhabitants will move upstairs and enjoy the new ground level just outside the second-storey windows.
So what form should an "Australia House" take? Burns's building is that rare thing, a chimera – simultaneously Australian and Japanese yet an organism in which both parents' biology is evident. It is a shed that seems like the love child of Ando and Murcutt (more Nick, with whom Burns worked, than Glenn). Like any child, though, it is its own unique self. The building amplifies notions of its parentage through its strict modernist geometry and critical regionalist approach, yet like its architect Australia House displays confidence, imagination and an authentic understanding of place – surely qualities we would like to project and promote as Australian.
It is a wonderful shed/ambassador, which in the short time that I lived there was making remarkable connections with the community for which it had been so lovingly and thoughtfully conceived. Like all sheds, it will be a place where thoughts and artefacts are imagined and created.
Brett Boardman took his first photographs in the photo-finish booth of a local greyhound track. He graduated as an architect. He met photographer David Moore and became a photographer himself. He now photographs in Australia and overseas.
Source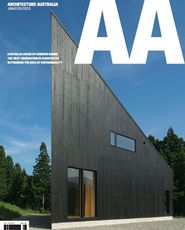 Issue
Architecture Australia, January 2013
Related topics