NSW arts minister Don Harwin has launched an international design competition for the proposed Powerhouse Precinct at Parramatta. The precinct will comprise a new building to house a "24-hour" museum on the banks of the Parramatta River as well as a public space and a pedestrian bridge.
"This competition is a once-in-a-generation opportunity to create a purpose-built Powerhouse Precinct at Parramatta that will welcome people from across the world and NSW," Harwin said.
"We are looking for the best designers from across NSW, Australia and internationally to create this new cultural landmark in Parramatta."
The two-stage competition will begin with an initial expressions of interest stage.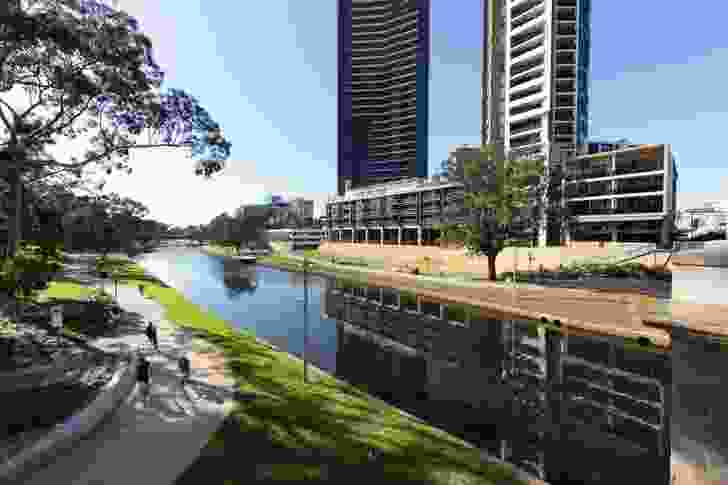 Competition organizer Malcolm Reading Consultants said in a statement, "Interested teams will need to demonstrate capability as a lead architect on a built project of comparable complexity and program of at least $200 million or, alternatively, provide evidence of their ability to deliver a buildable, memorable facility exemplifying design excellence within the construction budget for the base building, public realm and pedestrian bridge (set at $400 million). International teams will need to partner with a registered Australian architect."
Following stage one, at least five teams will be selected to proceed to stage two. Each team will receive an honorarium of $150,000.
The finalists' designs from stage two will be exhibited physically and online for public comment prior to jury deliberations.
The jury will be chaired by Australian entrepreneur Naomi Milgrom whose eponymous foundation commission the annual MPavilion installation in Melbourne's Queen Victoria Gardens.
"The museum will play an important role in renewing the places and neighbourhoods where it will be a focus, but more importantly, it will be a catalyst for imagination, connection and creativity in the community of which it will be a part," Milgrom said.
"Our aim is to identify a design that will reflect this ambition - a design that is not just about a new built form but is about the people whom we hope will be inspired by all that will happen at the museum."
Milgrom will be joined by Australian architect Wendy Lewin of Wendy Lewin Architects, David Gianotten, managing partner-architect of OMA, and Lisa Havilah, chief executive of the Museum of Applied Arts and Sciences (MAAS).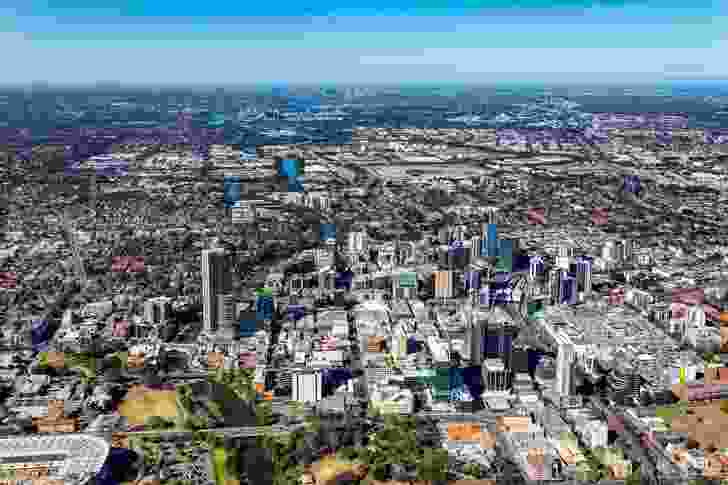 The proposed new building will house 18,000 square metres of exhibition and public space, including Australia's largest and most advanced planetarium. It will also include Australia's first dedicated learning space devoted to science, technology, engineering, arts and mathematics. The museum will be the centrepiece of of the "Central River City," part of the Greater Sydney Comission's "three-city" plan for Sydney.
"This is an incredible chance to design a purpose-built venue and community gathering space that will further improve the liveability of the Central River City and enable all families to access the museum's collection," said Craig Limkin, executive director of the NSW government's culture infrastructure program management office, Create Infrastructure. Limkin has been appointed special advisor to the jury. Create Infrastructure will act as the client for the project.
The Australian Institute of Architects has endorsed the competition. Entries are open until 10pm 18 March 2019. The minister said around 1,000 people have registered their interest in this project. For more information on the competition, click here.
The NSW government announced the sale of the current Powerhouse Museum site in 2014 and confirmed its relocation to Parramatta in April 2018.
On 20 January 2019, the Labor opposition announced that should it win the state election due in March, it would instead provide $45 million to upgrade and retain the Powerhouse Museum in its current location, while also building "a $500 million world-class cultural institution at Parramatta."
The Australian Institute of Architects has welcomed NSW Labor's announcement.
In a statement, the Institute stressed that while it endorsed the competition process, it does not endorse the government's policy and argued relocating the Powerhouse Museum would short change Sydney.
"Regardless of who is in government after the upcoming election, we would like to see a MAAS Parramatta facility go ahead, beginning with an exemplary design excellence competition and resulting in a built outcome that delivers ongoing value and benefit for the community and for Western Sydney's architectural culture," said NSW chapter president Andrew Nimmo. "And we want to see Australia's world class architects demonstrating their skills on an international stage.

"But the facility should complement the Ultimo Powerhouse, not replace it […] The Ultimo Powerhouse's high architectural value […] should be celebrated and retained. The adaptive reuse of the building in 1988 won the Australian Institute of Architects NSW chapter's highest honour, the Sulman Medal, and it has earned listing on the Institute's own Register of Significant Buildings. To this end the Institute recommends the government grant the Powerhouse Museum the heritage listing and protections that it deserves as a matter of priority.
"We need to ensure the integrity of the building itself is maintained in any adaption or upgrade works."
Related topics