Matthew Taylor and Iain Brammer don't do landscape architecture for its immediate gratification. For ten years the team has been involved in the development of the green and golden bell frog habitat at the residential Edgewood Estate in Woonona in New South Wales.
"We have a master plan which was developed some time ago, which we use as an overall guide," says Brammer. "But in terms of strategy, it was quite an organic process. The way these things develop, there's not a plan in place from day one that says in year eight we will do this – it's a constantly evolving thing. The trick is to evolve with it."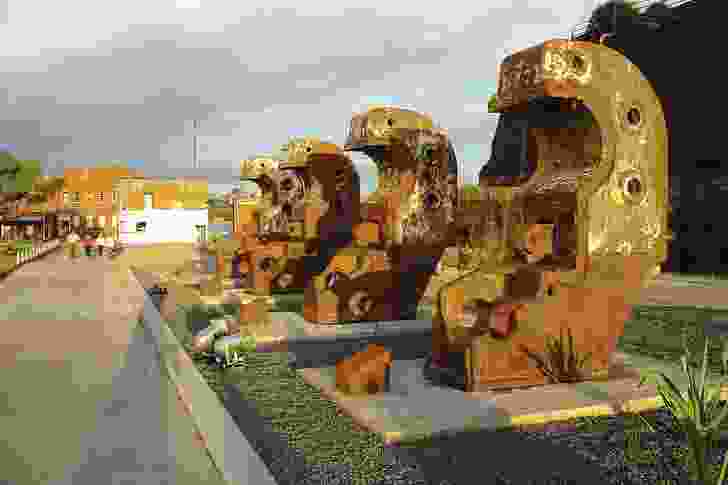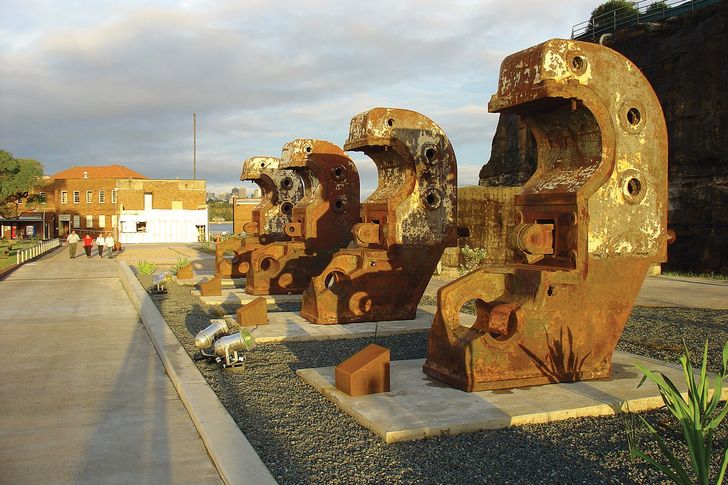 Taylor Brammer Landscape Architects was established in 2001 as a result of Taylor and Brammer merging their independent practices. The two first met as students at the University of New South Wales in the 1980s and stayed in touch. The firm operates mostly out of two studios ("We make a point of keeping them studios rather than an office," says Brammer), with one at the South Coast and another in Sydney. The firm undertakes a broad spectrum of projects, including aged care, campus master planning, residential developments and public open space planning. During the decade of its operation, the number of staff has doubled, currently operating with twenty-two people, fifteen being landscape architects. A third office was opened in Abu Dhabi four years ago; when the financial crisis hit, the office had to downsize its overseas staff from three employees to one.
"We live in an object-driven society which doesn't allow for evolving systems involving other natural systems to fully flower," says Taylor. Brammer agrees. "We're constantly aware of the potential short-term gain. The firm is not about that, and it is important for us to be seen as professionals who grasp the bigger picture, the more long-term view."
According to the firm's website, this long-term view involves not only looking forward in time, but also backwards. The firm prides itself on incorporating what Taylor and Brammer believe is a deeper sense of site history into their proposals. "When we get a project, we will obtain historical photographs of that site, so we don't get a knee-jerk contemporary landscape solution, but one that has greater meaning and greater satisfaction for the client," says Taylor, who also has a masters in heritage conservation. The firm's heritage work includes the Victoria Barracks in New South Wales, Garden Island and Cockatoo Island in Sydney Harbour and the ANZAC site at Gallipoli in Turkey.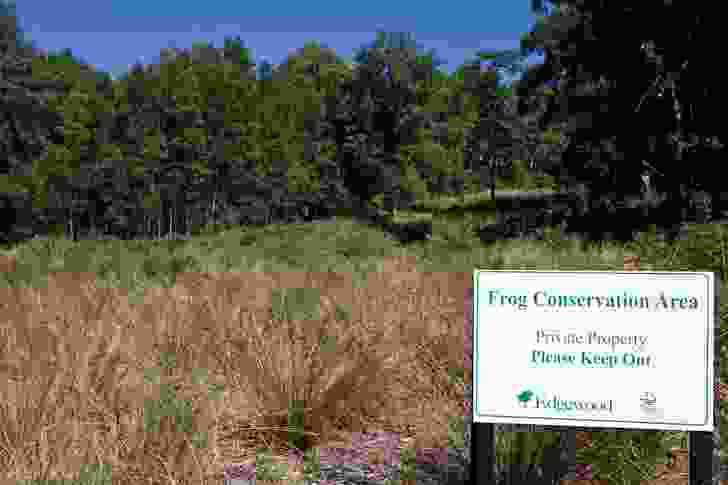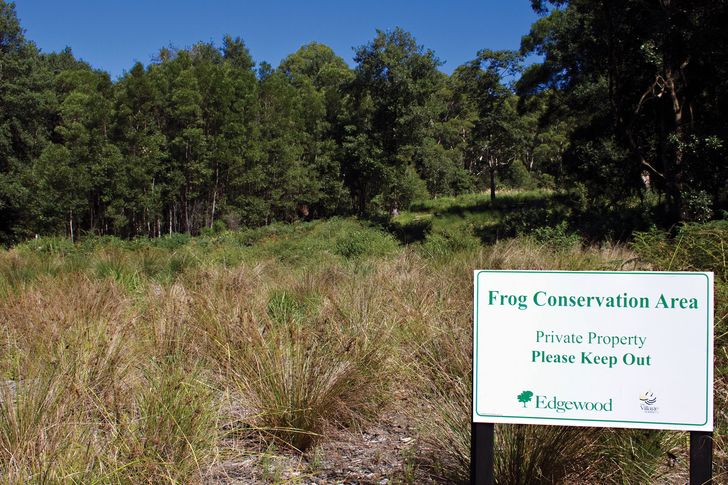 While this focus on heritage and conservation has provided their firm with a distinct reputation ("Around 95 percent of our clients come through referral," says Taylor), the team is also looking towards more ecological horizons. According to Brammer, their ongoing work with the Edgewood Estate frog habitats – winner of the 2010 AILA New South Wales Award for Land Management – has provided them with a vision to approach projects from a systems-based perspective.
"As the housing estate grows, we're completing parts of the habitat and continually refining it … It's been an amazing exercise in natural systems and seeing them evolve."
Both Taylor and Brammer attribute much of the project's success to the long-term vision of the client. But how do you convince those with shorter project perspectives?
"There's no point in grandstanding," says Brammer. "It's about the creative process and how you sell the design by promoting and communicating to the client how you've arrived at that place. If we can tell [the client] the story of how we've arrived at a solution, it may not be what was in their mind originally, but they may appreciate the journey and think it's a better way forward."
For communicating their ideas, the firm finds that while programs like Photoshop and SketchUp can provide beautiful imagery, they also make a project look very resolved if used too early in the design process. "We've actually had architects come back to us and ask for a freehand plan using coloured pencils because it enables clients to relax and be part of the process," says Brammer.
"Our end product is tangibility. What we do is textural, incorporating sight, touch and smell in contrast to other built elements. The use of sketching and its tangibility is an important tool to bring a sense of humanity to what we do," Taylor says.
Source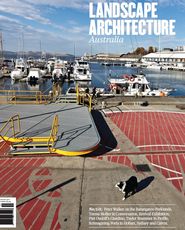 Issue
Landscape Architecture Australia, August 2011
Related topics