Our love of real estate has traditionally focused on detached houses built on separate, usually quarter-acre, blocks of land. Solidity and permanence are important qualities – brickwork is the preferred material, even if only for the outer, visible layer. Size is important too – the bigger, the better, of course. And styles, at least for the ready-built market, tend to speak of our colonial past or our romantic ideals of European landscapes (Tuscany is the usual favourite). Lightweight construction might be tolerated for a holiday house – a beach shack in Australia or a "bach" in New Zealand – while apartments are considered an investment or an option for retirement. This love of houses has meant that while Australia is an urbanized country, its cities are low-density – some of the lowest in the world.
This creates two key challenges for improving the sustainability of the built environment. First, to improve the efficiency of water and energy collection and use in suburban houses. This is being done – if slowly – through incentives such as rebates for rainwater tanks and solar hot water systems. Second, to improve the efficiency of the infrastructure that serves these houses. This means making better use of transport, energy and water networks that are already in place, rather than building new ones. The way to do this is to increase density: to use activity centres and urban infill to create smaller, more connected dwellings that celebrate moderation. And prefabrication might just be the way to do it.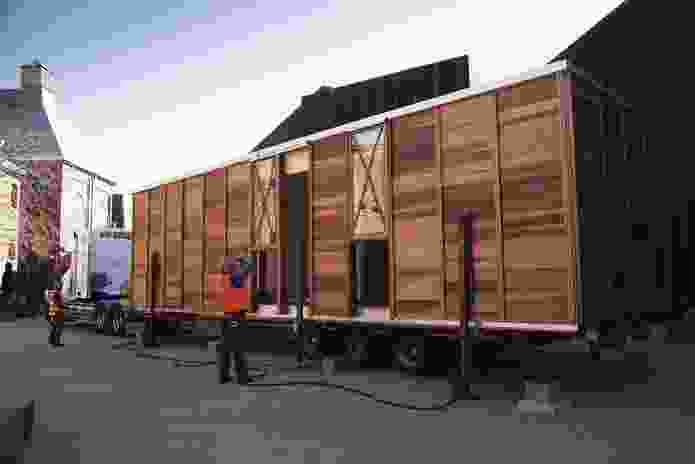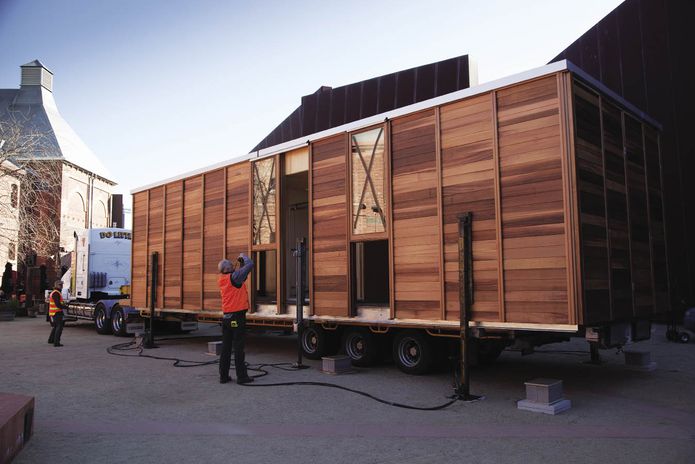 Houses are not like other consumer goods. While modern architecture changed the appearance of the built environment, it didn't have the same effect on the building industry. The advantages of production-line factories and global supply networks that brought appliances and other goods into our homes had much less effect on the homes themselves. It wasn't for lack of trying: the twentieth century is filled with experiments in factory-built housing, the most notable being Buckminster Fuller's Dymaxion, all promising to make houses as easy to buy as a motor car. But, while owning a motor car was considered a sign of prosperity, living in a prefab house was not. Their small size and lightweight materials spoke instead of welfare austerity, and their portability implied they were in constant danger of being repossessed.
But today's prefabricated houses are different. No longer resembling mining site sheds, they are increasingly being designed by groovy young architects. Playful variations of an overall rectilinear geometry – amenable to factory production – give design identity similar to that achieved through mass customization. Renewable materials dominate, resulting in a mix of industrial and eco aesthetics. Factory production means minimal waste, while portability is a useful feature for a generation familiar with nomadic work practices and cheap global travel. Modules are usually small, enabling efficient energy and water use. More importantly, site installation means energy, water supply and waste disposal can be facilitated either through network services or on-site systems. This can make the users more aware of – and responsible for – the ongoing resource usage in a way that might not happen with "buried" services.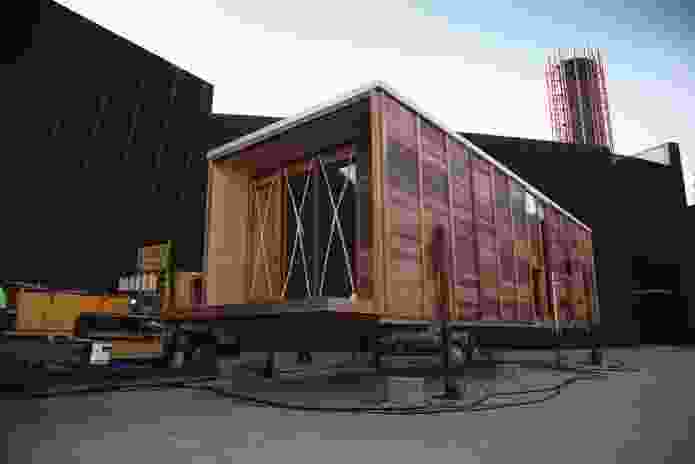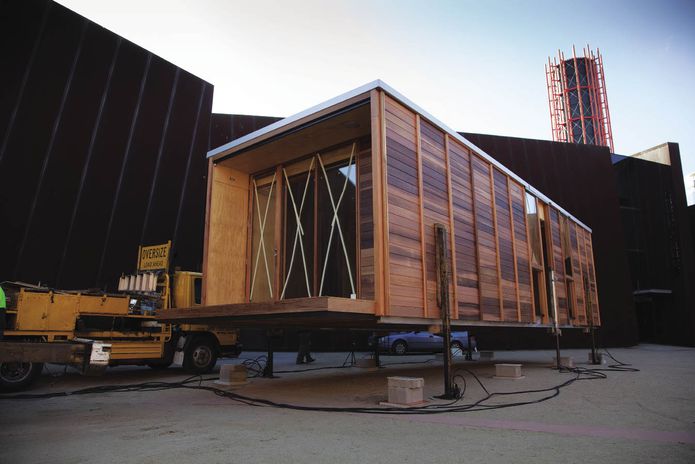 Housing affordability is a key issue – prefabricated houses might be the best way for the next generation to get into the market. Instead of buying house and land packaged together (either from a developer or as an existing dwelling), home owners might buy a prefabricated house and then lease a site to live on. A whole new market could emerge as the yards of suburban Australia are made available to tenants able to bring their own home with them. Alternatively, eco-villages could be created for new home owners to occupy until they could afford their own site. Around activity centres or along existing transport corridors, sites could be made available above existing commercial or light-industrial sites.
Prefabrication provides an opportunity to improve the environmental performance of new houses. It can provide smaller, more efficient homes to meet the demands of a growing population, a new way to change the rules of home ownership and, more importantly, to increase the density of our cities.
Source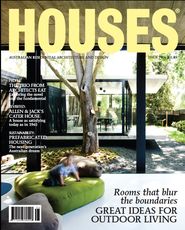 Issue
Houses, October 2010
Related topics