A prefabricated "innovation hub" designed by Architectus has opened at Macquarie University in Sydney just five months after construction began.
The Macquarie University Incubator houses "hot desks," digital conferencing facilities and meeting spaces and is designed to "amplify and imbue deep thinking around innovation, bringing together entrepreneurial spirit, ingenuity, collaboration and support," according to principal architect Luke Johnson.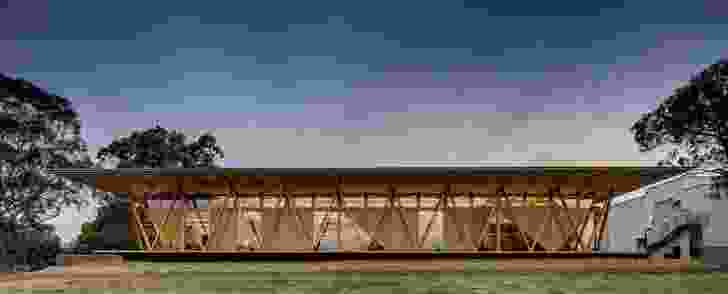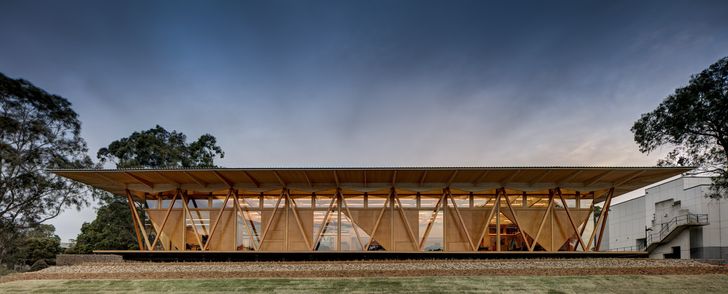 "The Incubator was designed to respond to the diverse and changing needs of its occupants, as well as two key aspects that informed the design of the space: a relocatable building and a short timeframe for its implementation."
In a design statement, the architects explained that they met the first of these imperatives by designing spaces that did not prescribe use or function.
"In order not to pre-bias the interior spatial qualities of the Incubator, and therefore constrain its future internal micro-planning," a "consistent clear ceiling height was a necessary and advantageous design principle." This resulted in the Incubator's flat roof profile, which allowed for "internal spatial consistency."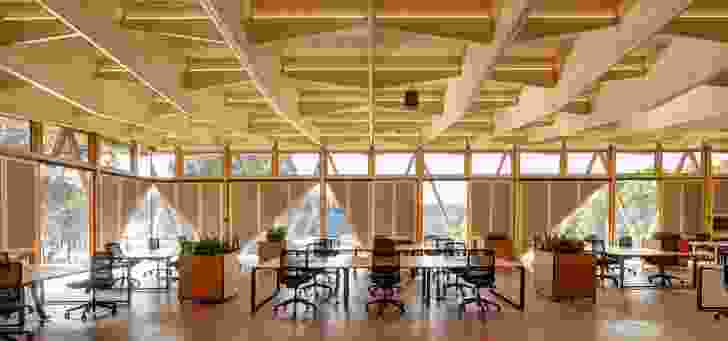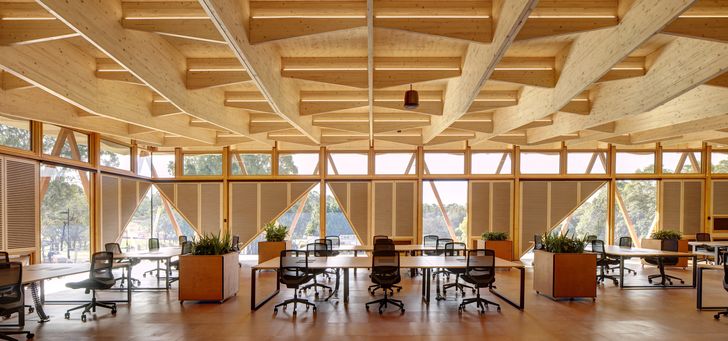 The architects decided on a predominantly timber design, which was fabricated swiftly off-site and assembled at Macquarie University, including a ceiling structure made of cross-laminated timber (CLT), large span Laminated Veneer Lumber (LVL) beams and Glulam V columns. Construction involved Lipman and Strongbuild.
Johnson said the use of a range of engineered timbers allowed the architects to create "a sequence of spaces that are tactile and characteristically warm, and somewhat unexpectedly, the natural aroma of this timber palette is a pleasure for its users."
The majority of components was prefabricated offsite and quickly assembled to minimize disruption to the working campus.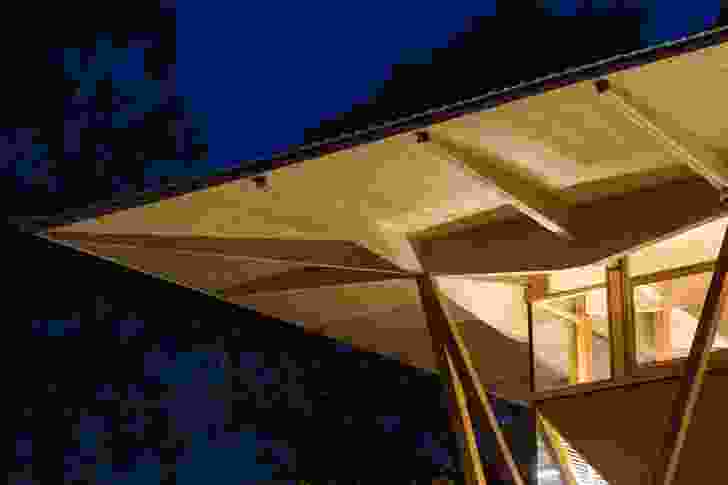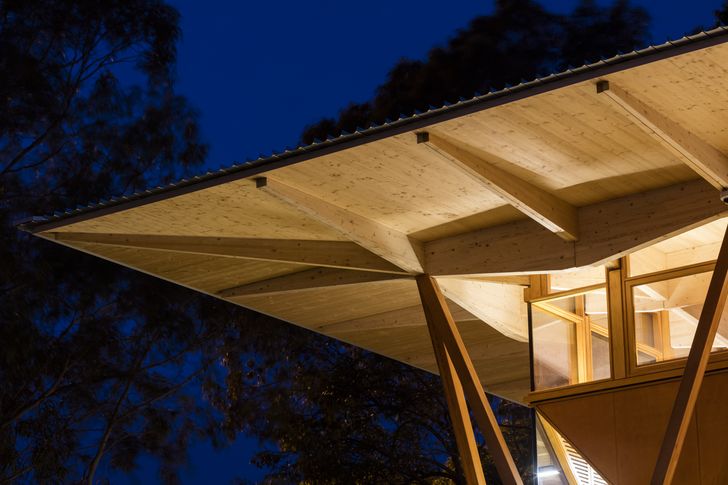 "The resulting building was completed within five months of construction commencing," said Johnson. "Despite flexibility and relocation being a strong factor of the original design brief, the Incubator has become so well loved that it's likely it will now remain permanently in its current location."
Sustainability was also an important factor in the design of the Incubator. Operable wall panels facilitate natural ventilation throughout the interior, while cantilevering roofs shade double-glazed windows. A monitoring system provides feedback on the building's use of energy.
Related topics