Photography and still life by Barbara Doran
Photographic exhibition Elle à Donné by Sydney artist Barbara Doran examines the intended, and unintended, consequences of colonizing. Styled in the spirit of the great masters of still life painting, in particular the seventeenth-century Dutch artists, the work links to the metaphors colonizers upheld about nature. "I found these schemes in artefacts – in costume, furniture, social mores, gardening, weeds, the foods we ate – the list goes on," says Doran. "These narratives were distilled in my head as images – they were a kind of re-interpretation of colonial imagery." Doran's images gnaw at our underlying psychic landscapes, asking us to question our histories as we reform our sense of where we have come from and where we are going. Elle à Donné was held in collaboration with Gaffa and The Rocks Pop-Up Project, Sydney.

Gaffa
gaffa.com.au
The Rocks Pop-Up Project
therockspopup.tumblr.com
Imagining Interiors at JamFactory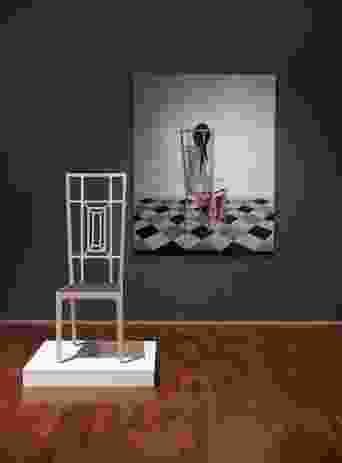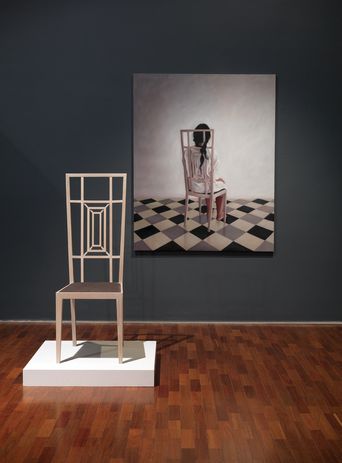 Some of Australia's most engaging visual artists, designers and craft practitioners have come together to create new works based on Gothic literature for the Imagining Interiors exhibition. Curator Wendy Walker had the walls of Adelaide's JamFactory painted charcoal grey for the exhibition, lending a sense of drama to the works on show. The artists created complex and conceptually layered works within the context of the Gothic domestic interior, drawing inspiration from historical and contemporary texts. Khai Liew and Mary-Jean Richardson's collaboration (based on Elizabeth Jolley's novel The Well) takes the aesthetic of the early twentieth-century paintings of interiors by Danish artist Vilhelm Hammerschøi. Richardson sees a parallel between these austere Danish interiors and the pared-back quality of an outback Australian cottage.

JamFactory
+61 8 8410 0727
jamfactory.com.au
B+W by Nendo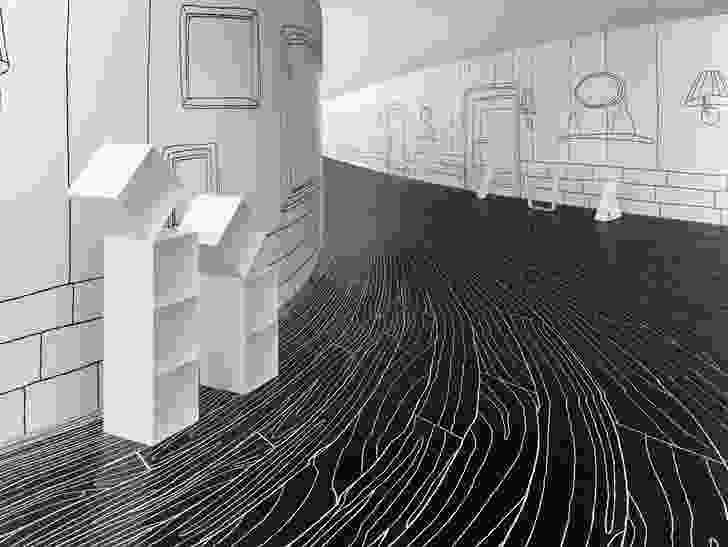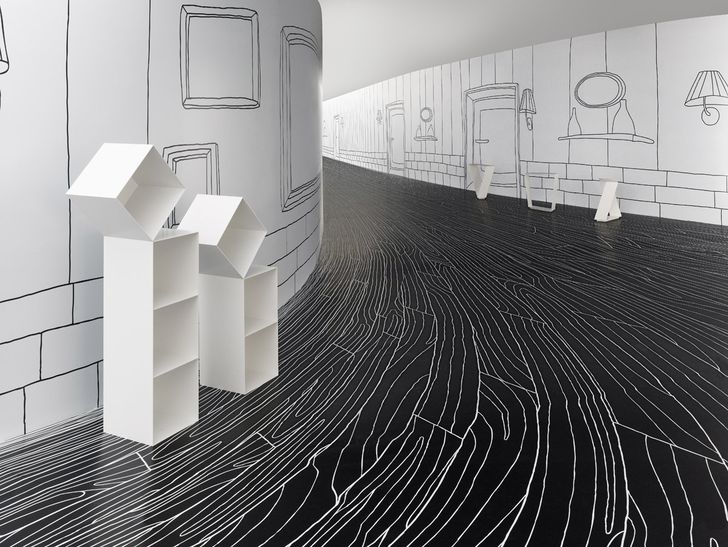 Japanese designer Nendo's new solo exhibition at the National Taiwan Craft Research and Development Institute features his furniture pieces, but the exhibition design is what really catches the eye. One section, which Nendo calls Thin Black Lines, features his minimalist furniture pieces made of single black lines in metal that bend, fold and connect to form a chair or table. While the furniture is displayed on white plinths, the black-on-white theme is also extended to the floor, which features single black lines in a meandering pattern that flow "like river water" around the plinths. The second part of the exhibition, called Dancing Squares, reverses the order, presenting white on black. Here, the environment itself is the exhibit – a huge life-sized sketch stuck to the walls and floor creates stick-figure outlines of interior scenes, all created using an optical illusion like a fish-eye lens. "[It is] based on the concept of 'active white' … we wanted a space that expressed the idea of 'still white on black.'"

Nendo
nendo.jp
National Taiwan Craft Research and Development Institute
ntcri.gov.tw
Inspired by I. M. Pei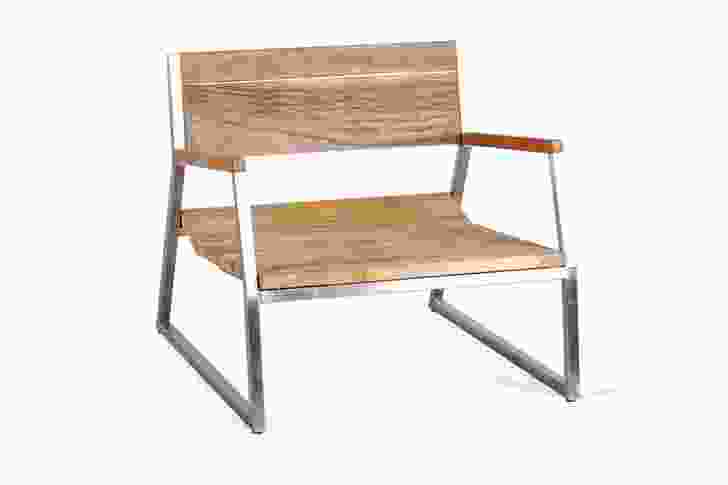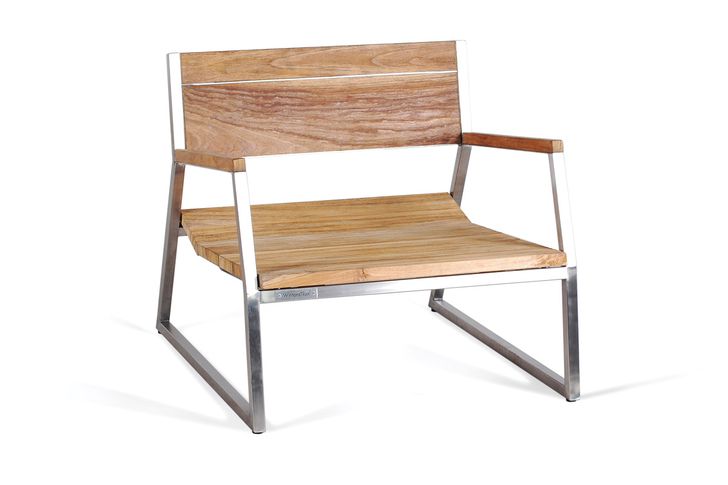 The Lumiere collection by Wintons Teak is inspired by Chinese-American architect I. M. Pei and combines his love for straight lines and solid materials. Made from distressed teak and stainless steel, the Lumiere collection can be used individually as statement pieces or slotted together to create unique settings. All components of the furniture are kiln dried to the moisture content to ensure the timber is impervious to changing climatic conditions.

Wintons Teak
+61 2 9318 0138
wintonsteak.com
Emergency shelter for Japan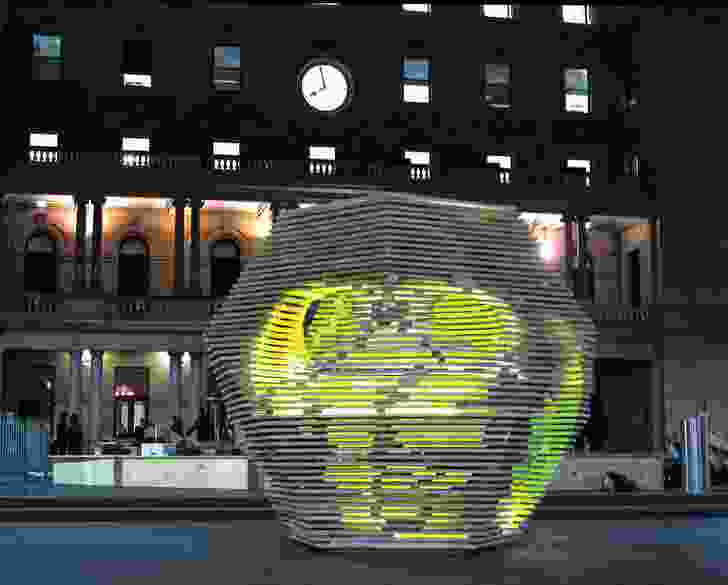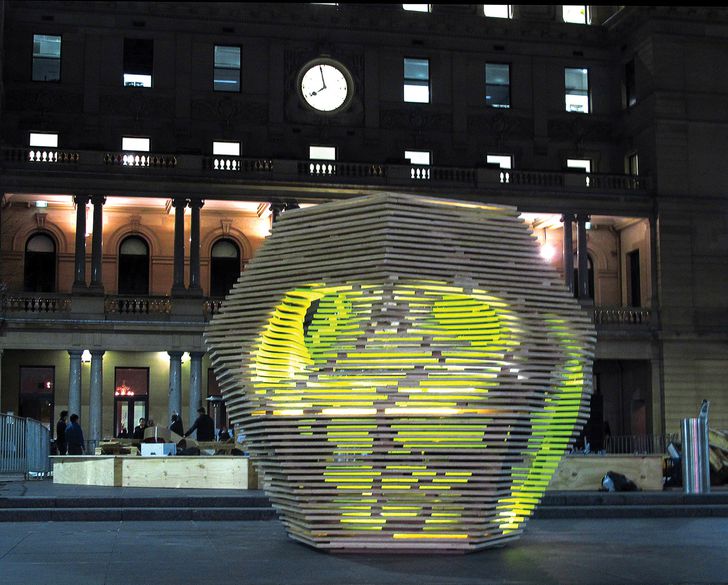 Emergency shelters have been created as part of an exhibition to raise awareness and aid for the thousands who have been displaced by Japan's natural disasters. Featured architects included Ateliers Jean Nouvel, Lava, PTW Architects, Tonkin Zulaikha Greer, Cox Architecture, Koichi Takada Architects, Sou Fujimoto and Terunobu Fujimori. Sydney-based architect Chris Bosse of Lava said his team created a digital origami shelter based on a water molecule, referencing the Japanese Metabolist movement's idea of prefabricated capsules as living spaces.

Emergency Shelter Exhibition
www.emergencyshelteraustralia.com
Lava +61 2 9280 1475
l-a-v-a.net
Greer Honeywill on the self and home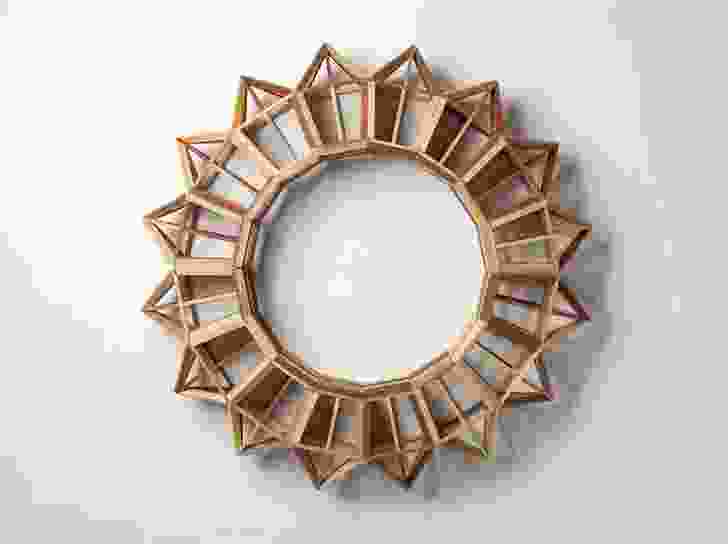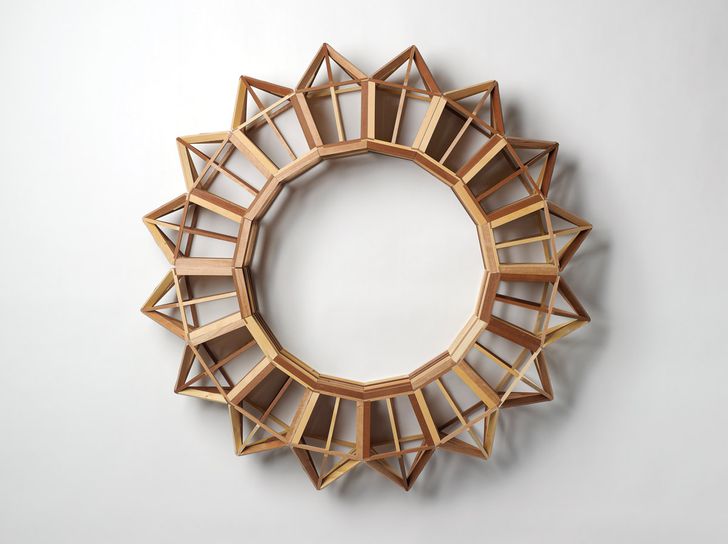 Using sculpture, architecture, installation and photography, the work of Australian artist Greer Honeywill explores ideas of self, home, memory and gathered stories. With Architecture of the Heart #1 – #3, Greer uses the birdcage to stimulate a dialogue between freedom and containment, while This Housing Estate is Not to Scale #2 (pictured) stacks a series of miniature wooden house frames evoking the Platonic idea of the perfect form of a house. Her new exhibition, Veiled, at The Gallery at Bayside Arts and Cultural Centre in Melbourne, presents these works and more, including a major installation, Secrets (and lies), within the vault of the old Brighton Town Hall. Inside, visitors will hear secrets of those who have anonymously donated, while an interactive element will ask the audience to contribute secrets in written form to be voiced by actors in an ever-changing sound loop.
Greer Honeywill
greerhoneywill.com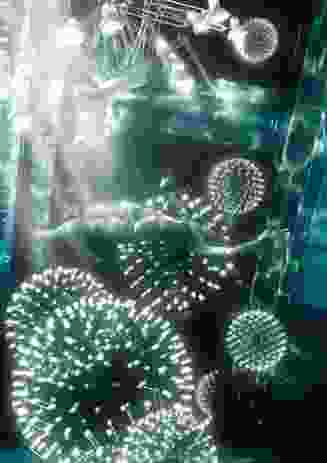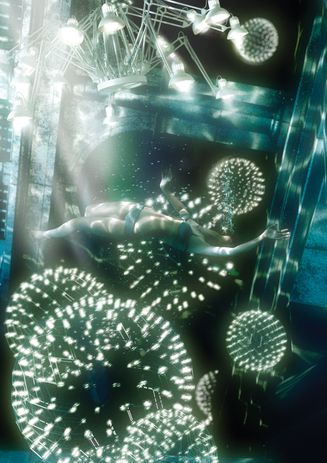 Marcel Wanders does mermaids for Moooi
As part of the London Design Festival in September, Moooi and Marcel Wanders have created a watery installation for the London Dock showroom. Wanders art directed four gigantic pictures based on the theme of mermaids, which formed the backdrop to the space. The furniture on display is scattered around the room as if a giant wave has swept through the space. "To be submerged in water is to be in a place free from the constraints of gravity, free to explore a multi-dimensional universe … I invite you to join the mermaids in this alternative state of being," says Wanders.

Moooi
moooi.com
Space Furniture
+61 2 8339 7588
spacefurniture.com.au
Source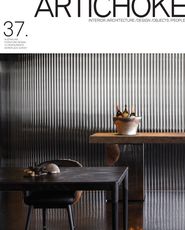 Issue
Artichoke, December 2011
Related topics