Minnie Pwerle on fabric
Woven Image has teamed with the Dacou Aboriginal Art Gallery, representing the Minnie Pwerle estate, to create a range of textiles and vertical finishes based on the work of the renowned Indigenous artist. The Minnie Pwerle collection includes a bold range of panels, upholsteries and wall coverings, showing a contemporary interpretation of Pwerle's artwork and her connection to the land. Two of Pwerle's paintings are represented in the collection, incorporating free-flowing and parallel lines that depict the body-painting designs used in women's ceremonies. Rich colours such as sunburnt yellows, ochres and clay tones complement reversed monotones.

Woven Image
1800 888 650
www.wovenimage.com
On Closer Inspection by Ilias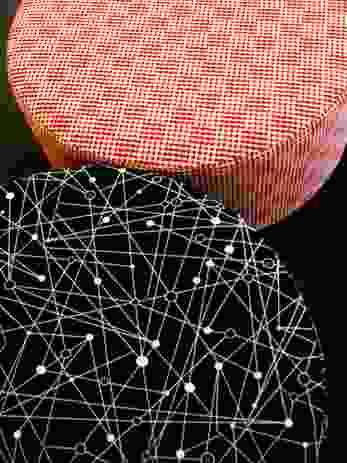 On Closer Inspection is a new collection of textiles designed by Sydney-based Ilias Fotopoulos for Instyle. Simple geometric structures of dots and lines, together with accidental events, have been used to invite viewers to interact with the collection. The three designs in the collection, Blink, Braille (pictured) and Molecular (pictured) provide observers with three-dimensional tactile patterns. The new collection was launched at NeoCon earlier in the year and won the Best of NeoCon Editor's Award for textiles. A collection of Ilias's designs is part of the permanent collection at the National Design Museum in New York.

Instyle Contract Textiles
+61 2 9317 0222
www.instyle.com.au
Brintons carpets for public spaces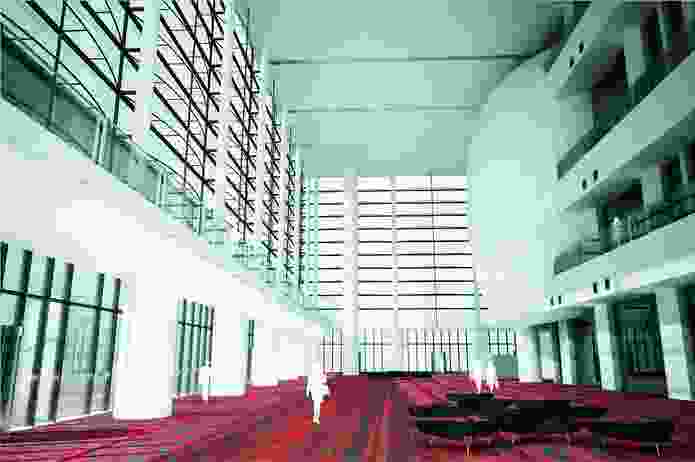 Carpet is one of the best ways to create a striking interior within large public spaces such as airports, convention centres and sports stadiums. Using large repeats and with designs that can be customized, Brintons has a new range specifically developed for public spaces. Three designs, Aerial, Surface and Structure, are inspired by views and observations of form and detail from different levels – whether up close or from afar. The collection uses Axminster carpet, which is comfortable underfoot, withstands heavy foot traffic, reduces background noise, improves air quality and requires minimal maintenance.

Brintons
+61 3 5226 3200
www.brintons.net
Sean Dix on the importance of detail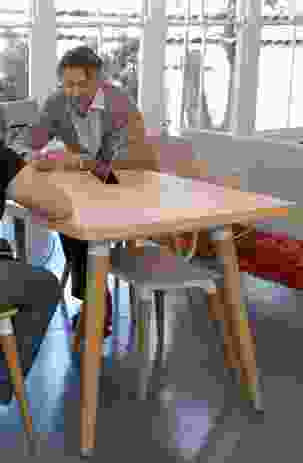 An American designer who now calls Hong Kong home, Sean Dix has a new furniture range that makes the most of his address. Being so close to China and able to deal directly with manufacturers has given him the opportunity to create his own range, the Dix Collection, which was recently launched at Zenith. The Copine chair and table feature timber legs, seat and back, connected by a metal frame. The chair is based on a French school chair but has elegant legs that taper towards the floor. "They remind me of a ballerina," he says. "The shift in colour from the wood to the metal underneath is like pulling up a stocking." Hence the name: copine is French for girlfriend. The collection stems from Dix's work as an interior architect – in Hong Kong and China he is well known for creating retail interiors with an eye for detail: "I design literally down to the doorknobs," he says.

Sean Dix
www.seandix.com
Zenith Interiors
+61 3 9693 2600
www.zenithinteriors.com.au
Rolf Hay on chairs and architecture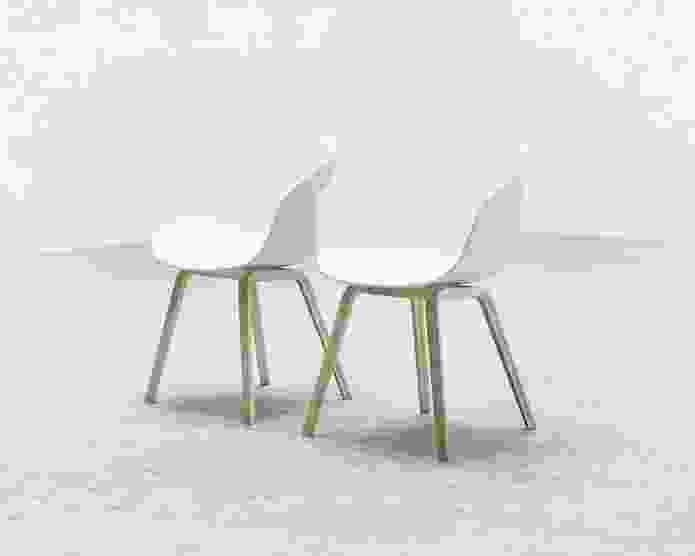 Furniture should always relate to architecture, according to Rolf Hay, founder of Danish furniture brand Hay. Sitting down during his recent visit to Sydney, Hay discussed his visit to the Sydney Opera House the previous day and when we suggested talking about furniture, he stated: "We are. Right now." For Hay, the best furniture design is created for a building – or at least in reference to one. "In Denmark we have a tradition of doing furniture and design objects for architectural projects. More or less all Arne Jacobsen products are made for buildings. In many ways that makes sense, it's never good to see things too isolated." The About a Chair range, designed by Hee Welling, is specifically designed to be simple enough, yet flexible enough, to work in any contemporary architectural environment.

Hay
www.hay.dk
Corporate Culture
+61 2 9690 0077
www.corporateculture.com.au
Hervé Langlais metal textiles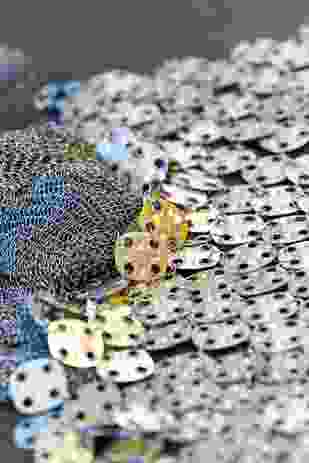 French architect and designer Hervé Langlais brings an engineer's mind to the design process. After twenty years working with architect Paul Andreu on large-scale projects such as the Beijing Opera House and Paris's Roissy Airport, Langlais turned his hand to product design for French lighting and furniture company Le Labo. Working closely with French manufacturers, he turns traditional industrial production into a design process. The result is a clever collection of products spanning lighting, homewares and dramatic metal "textiles." It is the textile collection that perhaps best shows his left-brain-right-brain approach: carefully conceived assemblies of geometric elements suspended in dramatic curtains and partitions. At the heart of Langlais's thinking is a focus on simplicity – every product is reduced to the minimum of elements and, wherever possible, standard elements, connections and pieces are employed. Many of his textiles employ existing industrial components, scaled up, repeated and produced in a range of dynamic textures.

Boyac Contract
+61 3 9533 7833
www.boyaccontract.com.au
Source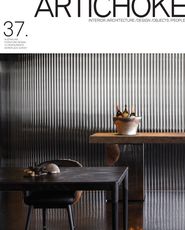 Product
Published online: 1 Dec 2011
Images: Paul Gosney
Issue
Artichoke, December 2011
Related topics