Pritzker laureate Richard Meier faces sexual harassment accusations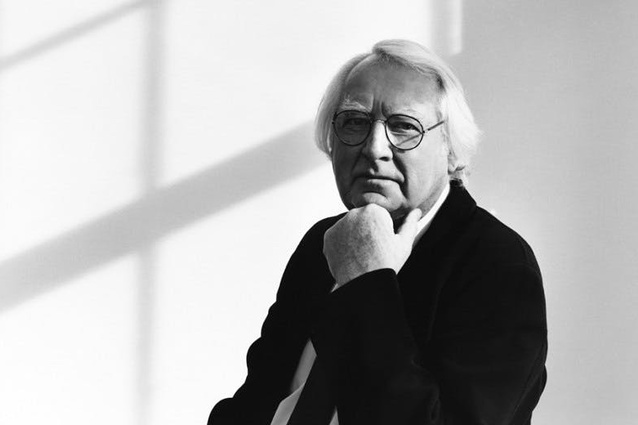 Richard Meier and Partners Architects has announced its managing partner, 1984 Pritzker Prize laureate Richard Meier, will take a leave of absence for six months following accusations of sexual harassment from five women.
The New York Times revealed four of the five women had worked at the practice, while the fifth encountered him during his work on the Getty Centre in Los Angeles.
Among the accusations leveled at Meier are that he exposed himself to a woman in his New York apartment, grabbed a woman's underwear through her dress at a practice party, and "asking a woman to undress in his apartment so she could be photographed."
Faced with the accusations, Meier issued a statement through Richard Meier and Partners, saying, "I am deeply troubled and embarrassed by the accounts of several women who were offended by my words and actions. While our recollections may differ, I sincerely apologize to anyone who was offended by my behaviour. 
"Effective today, I am taking a six-month leave of absence as founder and managing partner. I am leaving the company in the hands of a dedicated and outstanding senior management team, which has spent the past three decades serving our clients and building our firm's success."
 In his absence, Michael Palladino, the firm's partner and head of the Los Angeles office, will oversee all operations and projects.
Palladino said, "We believe that women should feel comfortable and empowered in all workplaces – including ours."
In January 2018, New York's Cornell University and Richard Meier and Partners announced the chair of the Department of Architecture will be named after the architect, who is an alumnus of the university 
Following the sexual harassment revelations, Cornell University announced it would "decline his new gift to name the chair of the Department of Architecture."
"We will swiftly explore what additional actions are appropriate with regard to endowments for professorships and scholarships previously donated to Cornell," said Kent Kleinman, dean of the College of Architecture, Art and Planning.