A private consortium has unveiled a proposal for a 27-kilometre airport rail link in Melbourne.
The proposal calls for a rail link providing 20 minute trips between the airport and the city with departures every 10 minutes. It will take the Victorian government's preferred route for a train line via Sunshine.
In April 2018, the federal government pledged $5 billion towards the project and in July the Victorian government confirmed it would match the federal government with $5 billion of its own.
Under the proposal, the consortium would also contribute $5 billion to develop the $15 billion project.
The proposal includes 27 kilometres of new rail tracks and twin tunnels between Southern Cross and Sunshine.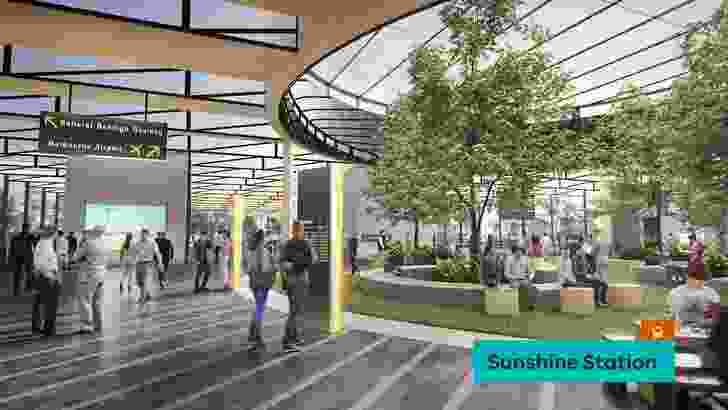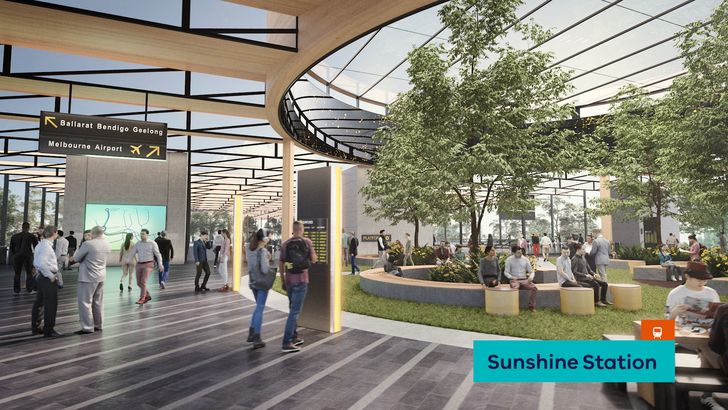 Three new and redeveloped stations are also proposed: a new interchange at Southern Cross station, designed by Cox Architecture; a redeveloped Sunshine station, designed by NH Architecture, which will become a new "super hub" for suburban, airport and regional passengers, and a new underground station at the airport designed by Grimshaw Architects. Grimshaw Architects is also involved in the design of an expanded and upgraded Terminal 2 international arrivals hall at Melbourne Airport.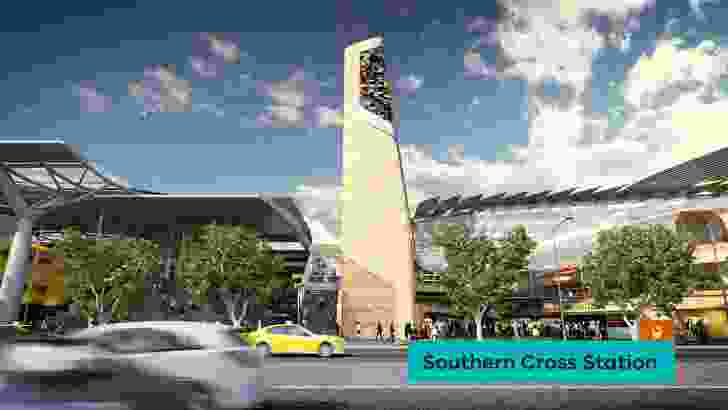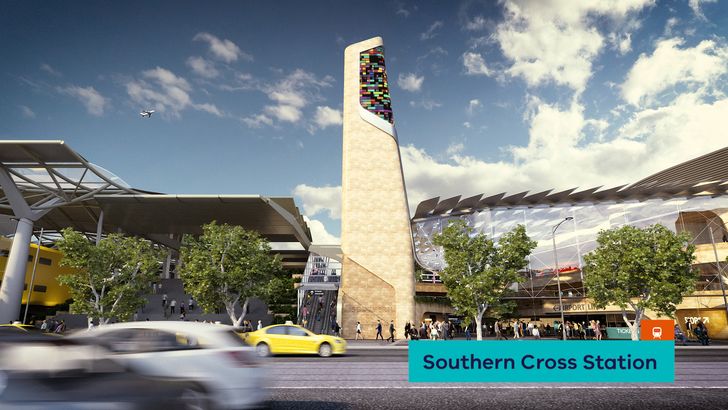 The consortium comprises superannuation fund IFM Investors, Melbourne Airport, Metro Trains Australia and Southern Cross Station.
The consortium will submit its proposal to the government. Victorian premier Daniel Andrews told media "there would be a stampede from the private sector to be involved" in the airport rail and suburban rail projects. He said the government would work through the detailed proposal "in a methodical way."
The government will undertake a full business case for the project, which is due in 2019/2020.
The consortium said its proposal could be ready for construction in 2020, two years ahead of the government's planned schedule.
Related topics