About A Chair collection
This chair would be as suitable around a dining table as it would be around a conference table. It is available in a variety of configurations.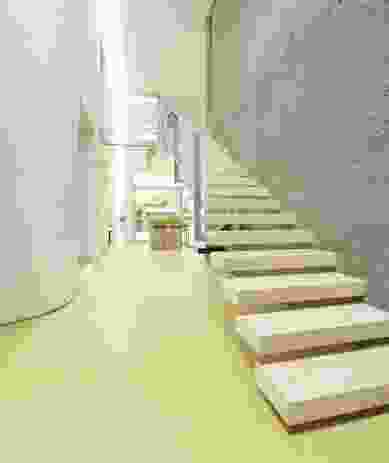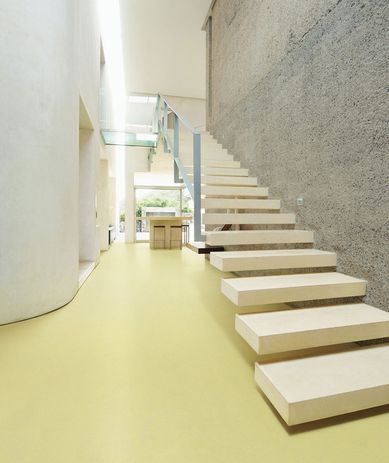 The Unexpected Nature of Marmoleum
This flooring collection features eighteen colours – nine marbles and nine stripes – inspired by unusual shades found in nature. Seen here is Silent Sulphur.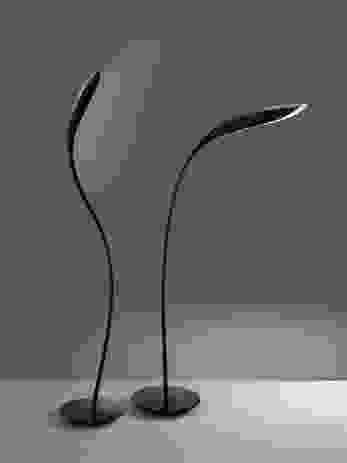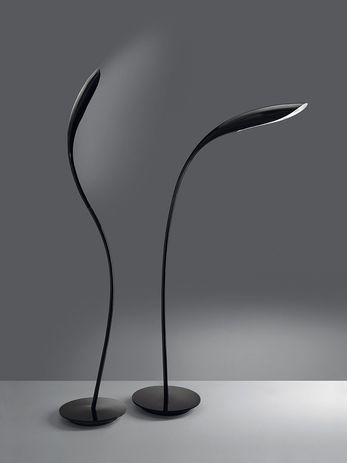 Doride Terra floor lamp
This is the latest release from Artemide collaborations with Karim Rashid. The leaf-like form can be rotated to alter the direction of light emitted.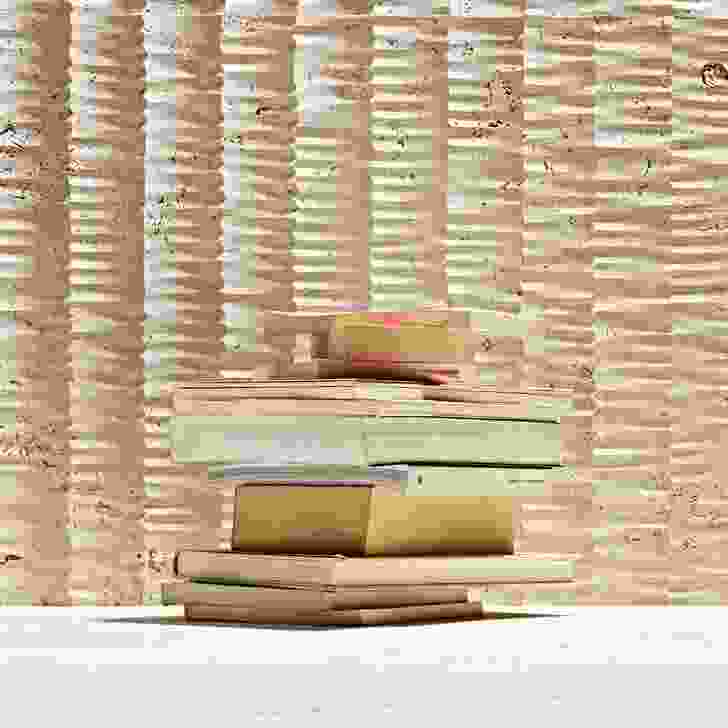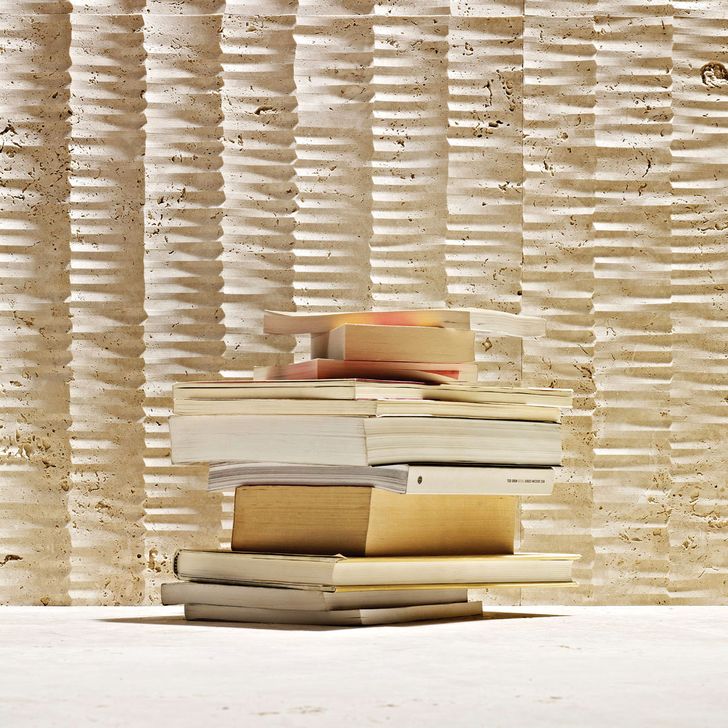 Lithos Design wall tiles
This range of wall tiles consists of sixteen three-dimensional patterns in twelve natural stones. Seen here is Tratto, travertino chiaro.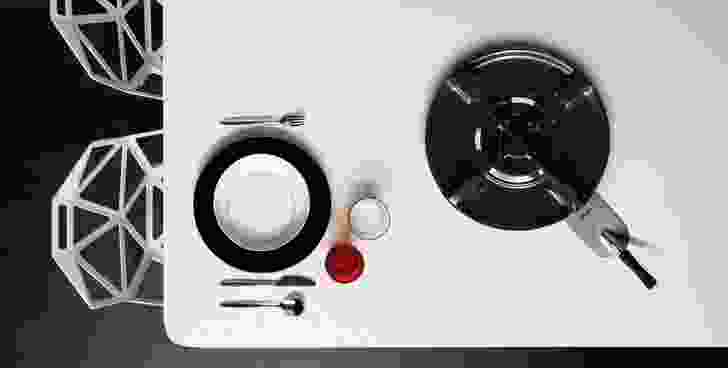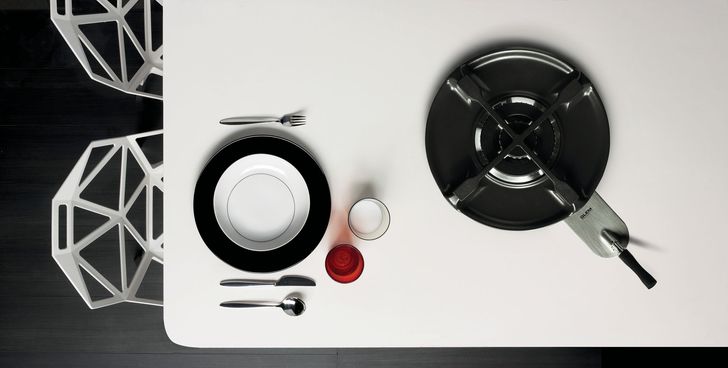 Glem Progetti Origine
These new single gas burners designed by Marcello Cutino bring the cooking appliance to the dinner table.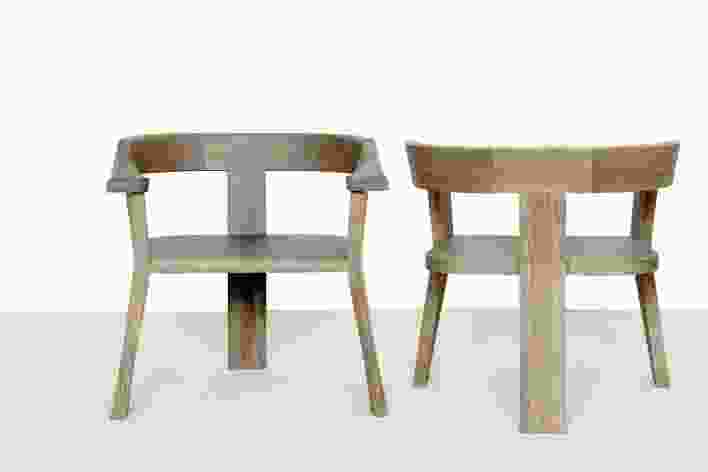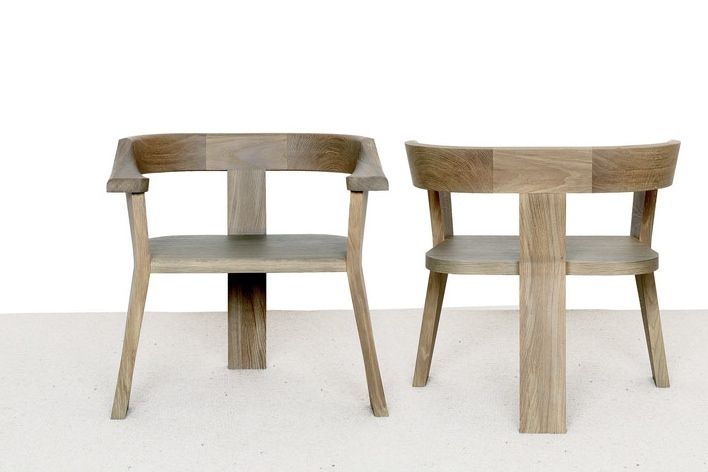 IWI armchair
Designed by Christophe Delcourt, this chair is made from solid oak. It is also available as a longer bench.
Zeppochair
A strong, cardboard chair for children that comes flat-packed. The idea is for children to decorate the chair themselves.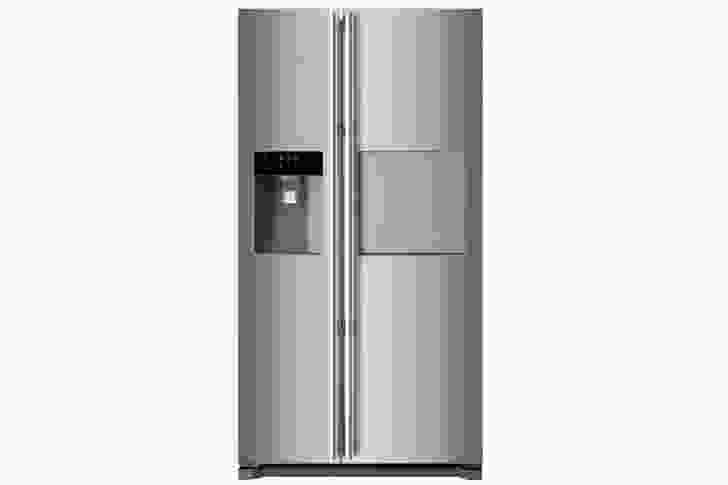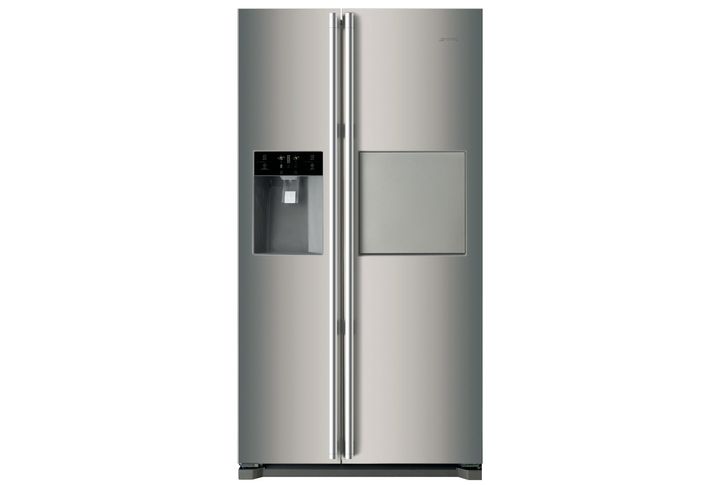 Smeg SR620X
Part of a new range of refrigerators, the SR620X has a one-touch entertainment hatch that gives easy access to the most frequently used items without opening the door.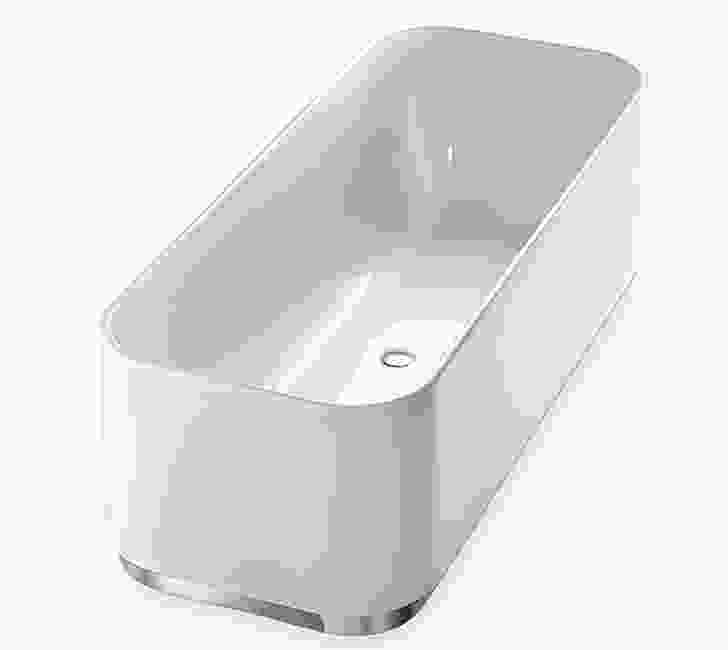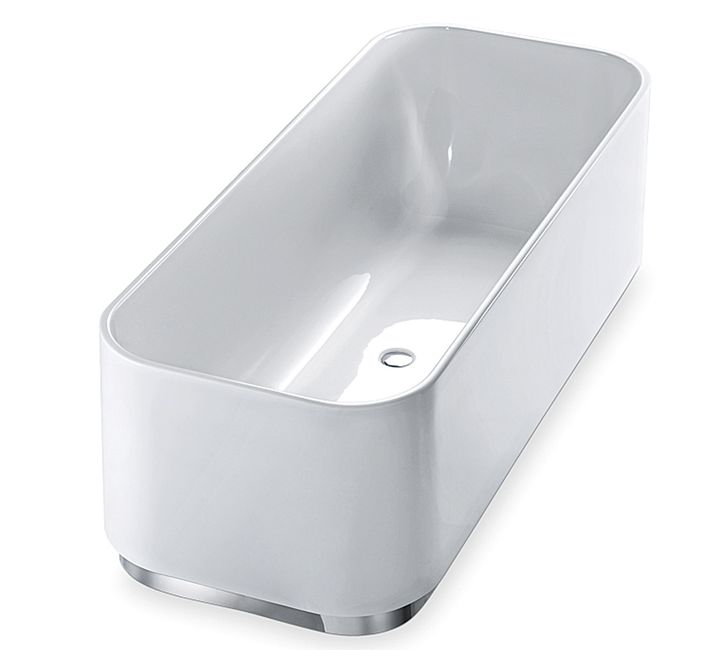 Uno bath
This freestanding bath is manufactured from one piece of 4 mm Lucite® using the thermoforming process.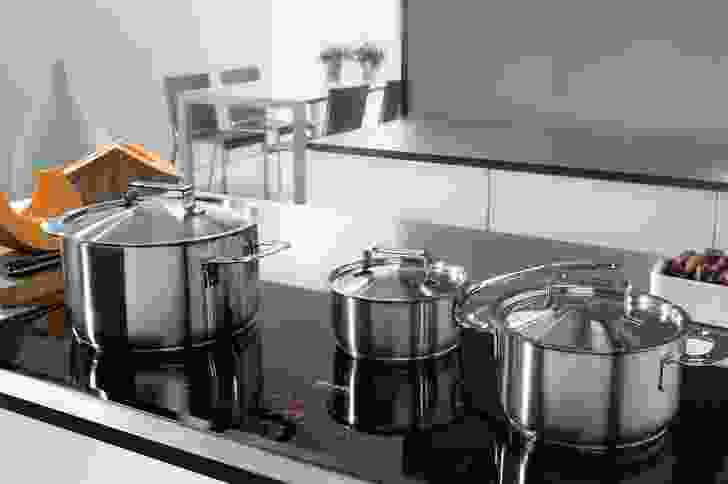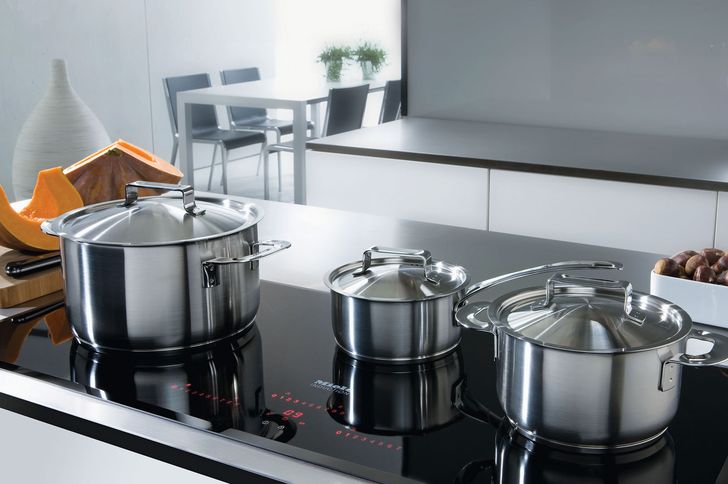 KM 6000 induction cooktops
A new powerful range of cooktops with Miele's exclusive TwinBooster function that lowers energy consumption.
Limited editon pure black Eames Classic Lounge and Ottoman
Only 100 of the pure black Eames Classic lounge and ottoman are available.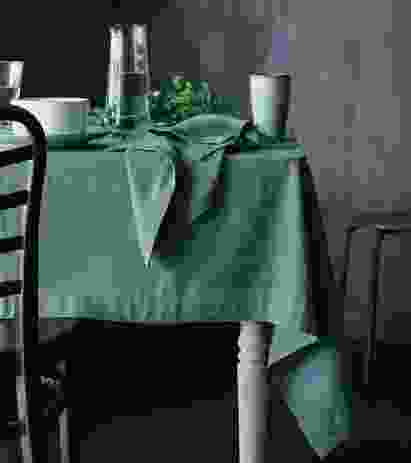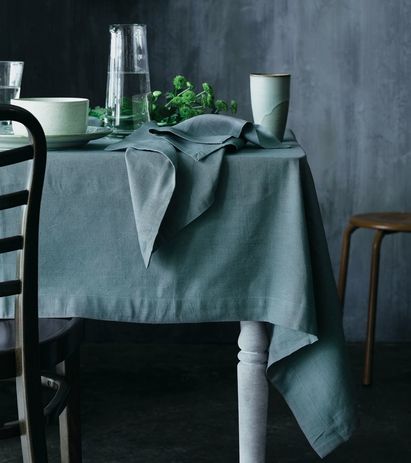 Maison table linen
A new spring/summer collection of colours is available for the Maison range of natural cotton table linen.


Speed Light
Designed by Brett Coelho, these pendants are made from collected and recycled street signs.

Viridian SmartGlass
An affordable range of four residential single-glazed, energy-efficient glass options that are up to 39% better than ordinary glass.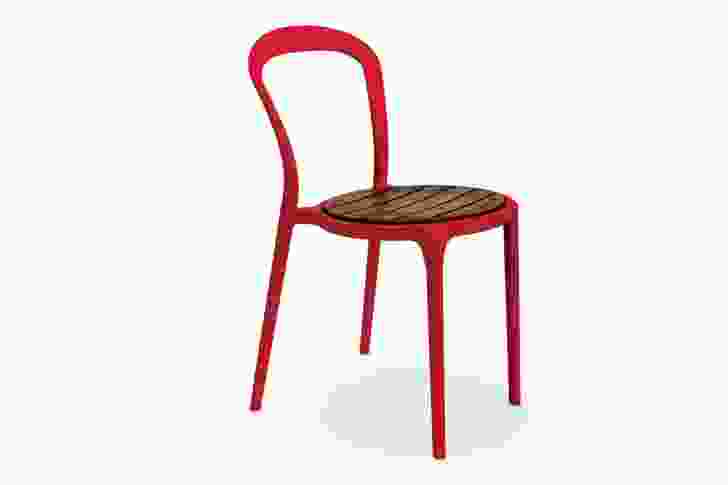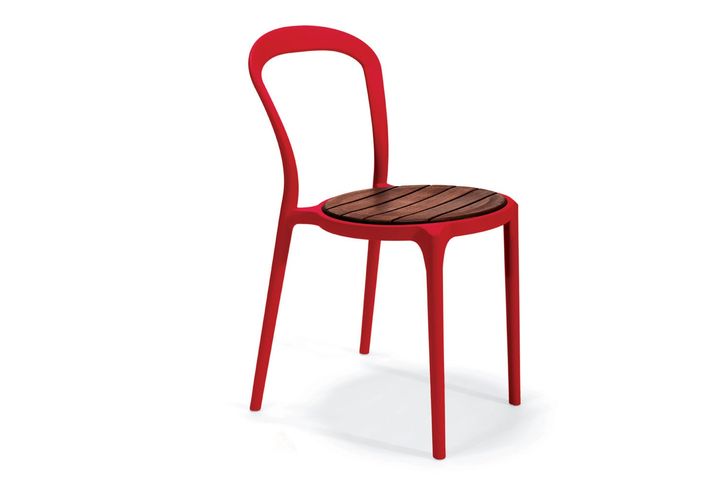 Lady P chair
This lightweight chair brings a modern twist to the classic bentwood chair. Made and designed in Italy, it is available in a range of colours and seat options.
Shortstop Child's Stool
Purple and orange have been added to the kaleidoscope of colours that this moulded plywood stool is available in.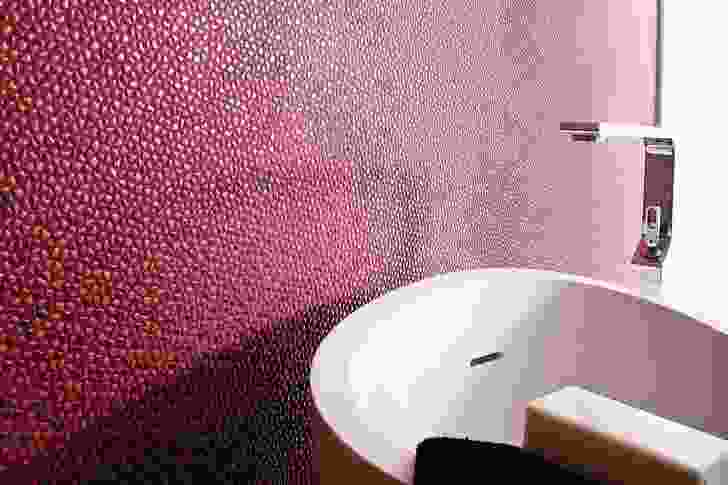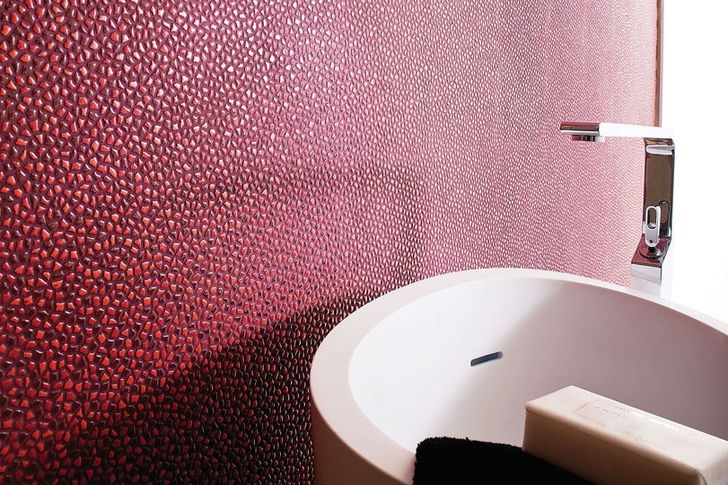 Porcelanosa mosaics collection
This collection of mosaics comprises a diverse range of shapes and colours including metallics, lustrous nacres and translucent glass. In addition, these new mosaics are faster and easier to install.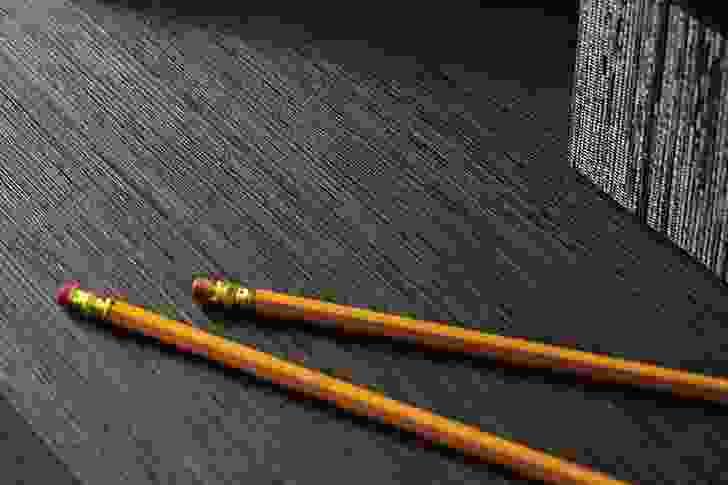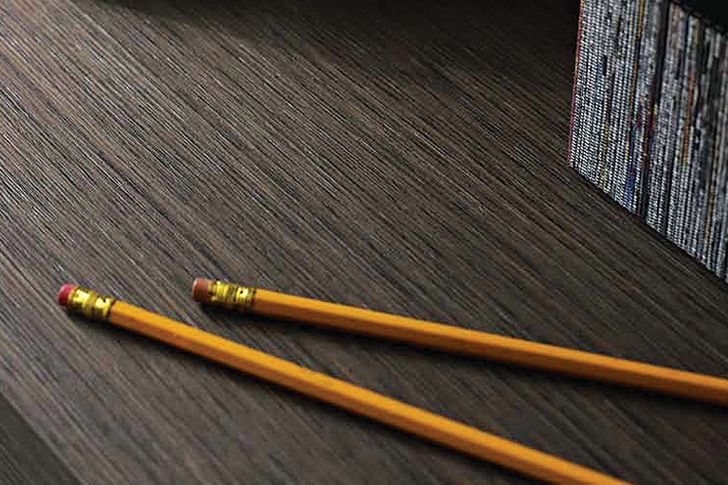 Laminex Timber Veneers
Laminex has four new ranges of timber veneers. One is the Finished Designed Timber Veneers, seen here in Allure Oak.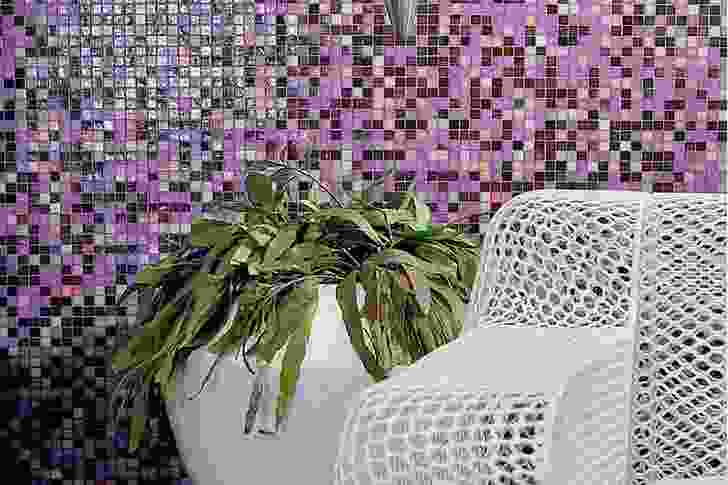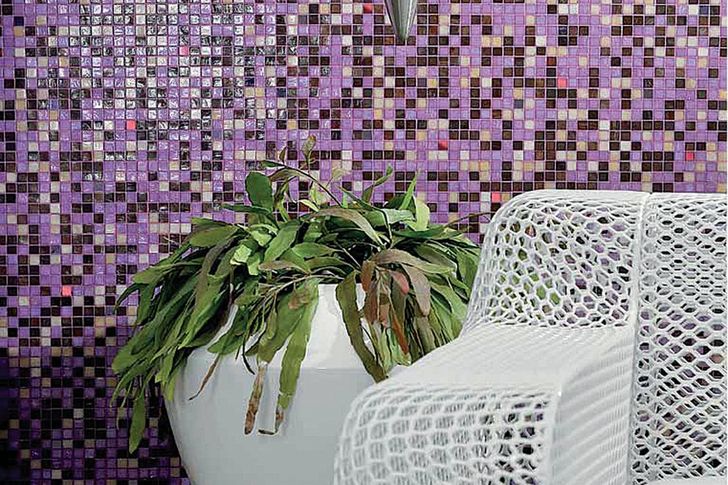 Blends and Colours range
This includes a catalogue of 270 colour mixtures creating various hues of mosaic tesserae.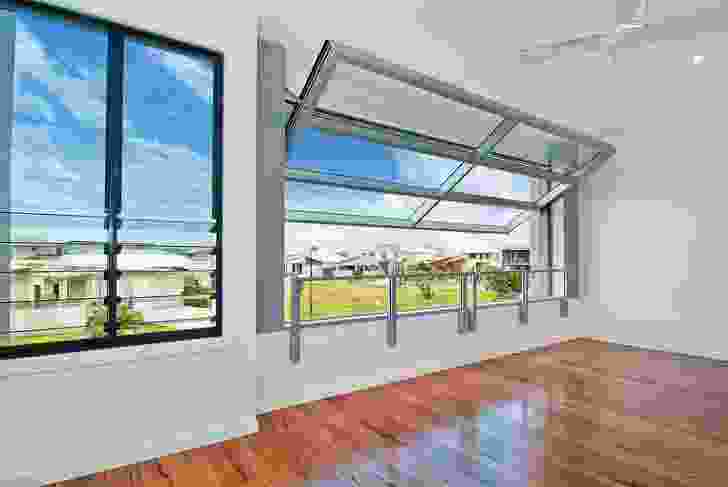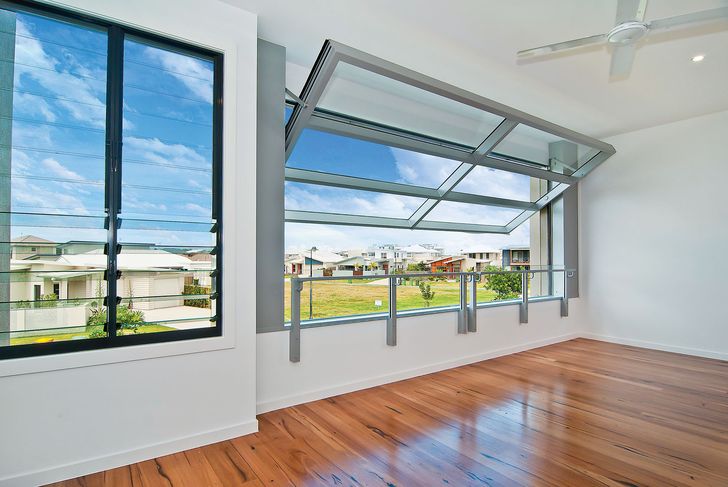 Smart Tilt Wall and Window system
This system from Smartech is an operable window designed to tilt up and rise up out of the way for an unobstructed view.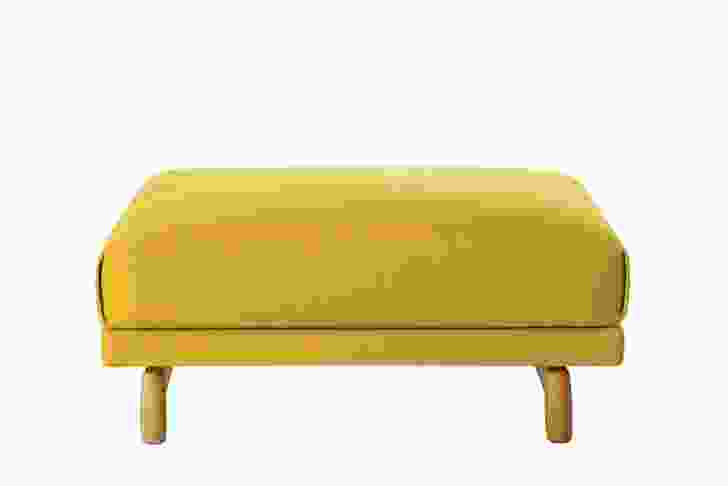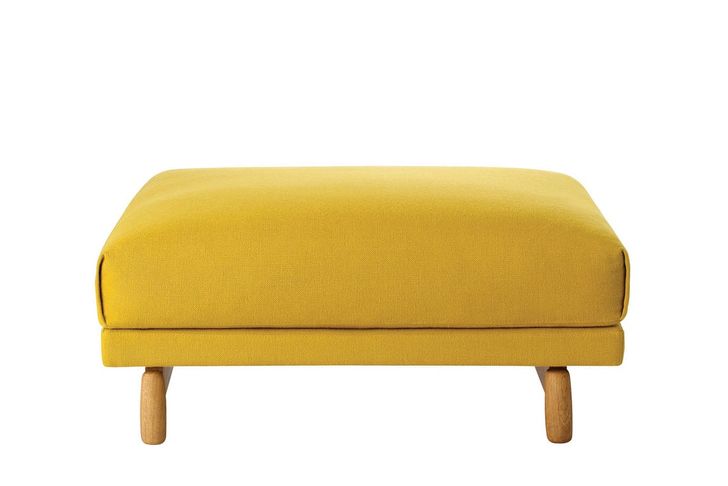 Rest pouf
Designed by Norwegian design studio Anderssen & Voll, this pouf is part of Muuto's new Rest sofa series.

Pull-out Pantry
New additions to the Pull-out pantry range have an increased load capacity of 120 kilograms and feature more flexibility in terms of width and height.
Find more residential products: selector.com
Related topics