One of the benefits of having trained as a cabinet-maker is that you are able to build things yourself, which comes in handy – even if you are industrial designer rather than a craftsman – when building models. For Stefan Diez, he has found that this is the best way to communicate his ideas to the manufacturers he works with.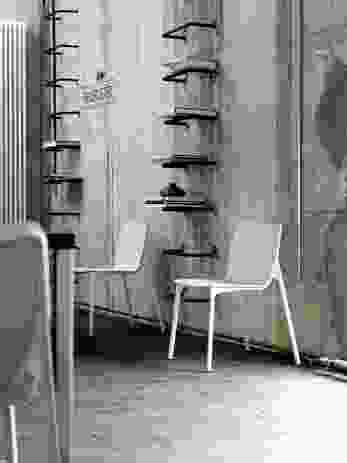 Diez had only just started his own design studio when he was approached by Wilkhahn in 2005 to design a universal chair. Diez had done an internship with Konstantin Grcic and had begun to make his name through projects for Rosenthal and Authentics, but his focus was on industrial design objects – cookware, cutlery, bins, bags – not on furniture. This was part of the appeal for Wilkhahn, knowing Diez's thorough approach but also seeing the possibility to tap a young, creative and open mind.
First of all, Diez determined what Wilkhahn wanted from the chair. The workplace is gradually becoming more informal, more like a home environment and, with this chair, Wilkhahn wanted something to fit into this idea of the casual office. Diez did a lot of research into chair design before creating a look and feel for the chair. He wanted it to have a seat that is similar to a saddle, contoured to the shape of the body and comfortable. "Reading a metaphor, we have a piece of leather which we sit on, which is comfortable, which takes on the shape of the human body – it's a natural material and very comfortable," says Diez. "This should be supported with a metal frame – providing elasticity and stability." The frame was to be created in as thin a metal as possible – "stability by surface not by volume," as Diez describes it. Attracted by the lightweight yet strong qualities of sheet metal, most commonly used in the automotive industry, Diez and Wilkhahn set about figuring out how this could be used on the chair's frame. These automative roots also gave the chair its name, Chassis.
Engineering the precise material, shape and method of manufacturing the sheet metal was a vital part of the development process. It took two and a half years. The result is that the seat and backrest frame, and the connecting points for the chair legs, are deep drawn from thin sheet metal and then welded by robot. This means that while the chair is made from a minimal amount of material, it is strong, elastic and comfortable. "I was not the first designer to dream of making a chair in sheet metal, but I was the one who had the luck to find a producer who had the courage to do that. Wilkhahn has a tradition in technology-driven design," says Diez.
Chassis is currently available in five different frame colours, with its shell in three colours of polypropylene or three different types of fabric. It has been designed so that Wilkhahn has the flexibility to introduce more options in the future. But despite the colour and material contrasts available, the shell is fused to the frame in such a way that the chair feels like a whole, not like two parts. "The way the legs are fixed onto the frame speaks an iconic language," says Diez.
Source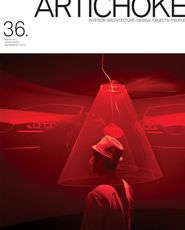 Issue
Artichoke, September 2011
Related topics