Xilo is Greek for "wood." It's an apt name for the Melbourne design operation that has created beautiful timber objects for the past eighteen years. Managing director and founder Jim Barbounis recalls the firm's genesis in a little workshop in Brunswick. "We used recycled material from the demolition yards to build the workshop and the furniture," he says. "There were lots of floorboards being burnt at the beginning of the gentrification days. Now the material is much harder to come by." Barbounis is still a committed recycler and passionate about making furniture that will last the distance. And using sustainable materials is only part of the game: there's also a strong drive to promote design and manufacture within Australia rather than offshore.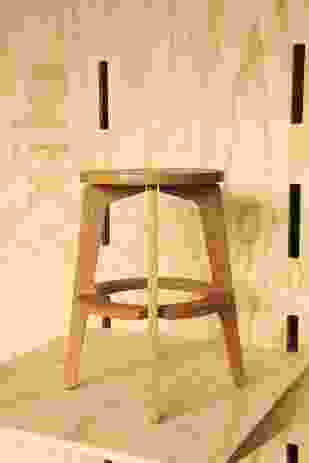 Xilo's current premises is in a charming old bakery building just around the corner from the original workshop. The loft, which acts as headquarters, still bears the mark of the inveterate recycler. There's a scruffiness to the space with its jumble of manila folders and cups o' coffee dregs that speak of big production and energetic industry. Down on the factory floor, things get more high-tech, but up in the office we stick to examining maquettes and CAD drawings of works-in-progress with chief designer Dan Jenkins.
Having not long ago completed the furnishing of the highly refined Lyon Housemuseum in Kew, and other ranges of high-end commercial furniture, the two are now excited at the prospect of a major public art commission in the Australian Capital Territory. In collaboration with architectural practice Lyons, Xilo is responsible for converting an Indigenous painting to a giant panel of routed jarrah. The finished piece will hang in the foyer of a building on the Australian National University campus. Its design and manufacture requires the kind of problem solving and engineering acrobatics that defined another recent ceiling installation in a suburban shopping centre. The origami-like folds of timber disguise a heavy-duty matrix of steel framing that belies its light grace. Downstairs, the staff of eight is busy supervising machinery that robotically slices timber with pinpoint precision. A stack of jarrah, Tasmanian oak, spotted gum, white European oak and Victorian ash lies in wait in the corner. Atop is a beloved old wooden boat, once seaworthy but now in need of some loving help. "Every furniture maker has one of these," he says. "I'll get to it one day."
For the moment, though, business is expanding at a rapid rate, with new premises required. Barbounis has brought in new business partners and is fielding interest from other countries as well as local designers. Quality will remain the controlling factor. He and Jenkins up-end the latest piece for my inspection – a table with simple curved legs forming a sweeping line. "It's a bit Danish, a bit Shaker, and definitely minimalist," says Barbounis of his work in general. Xilo's ambition to reinvigorate good Australian design that starts and finishes at home is a worthy one, and they're well on the way to fulfilling it.
Source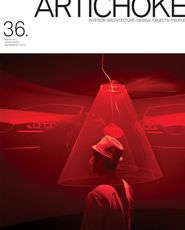 Issue
Artichoke, September 2011
Related topics