Craigieburn Bypass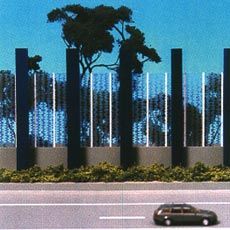 Taylor Cullity Lethlean, with Tonkin Zulaikha Greer and artist Robert Owen, have won the competition to design Melbourne's northern gateway – part of the Craigieburn Bypass Hume Freeway development. The project involves substantial noise reduction devices that are designed as sculptural expressions of the journey. Earthworks, acrylic walls with "louvres" and a Cor-ten steel undulating ribbon wall, which leaps the freeway as a curved 60-metre pedestrian bridge, form a series of new urban elements designed to dramatise the views of Melbourne on the skyline. The gateway has been developed as an experience rather than as a static object and, as such, it is able to be extended indefinitely to track the city's urban expansion without becoming redundant.
Urban Workshop

Urban Workshop is a 34-level commercial building at 50 Lonsdale Street, Melbourne, by John Wardle Architects, B+N Group and Hassell. The project is designed to provide an innovative work environment, while also making civic gestures through the design of the foyer. Nineteenth-century laneways (lost to title consolidation in the 1950s) are remembered and reinterpreted as pedestrian thoroughfares passing through this foyer. A glass cabinet stretching the length of the foyer will display artifacts recovered from an archaeological dig on the site.
Peppermint Bay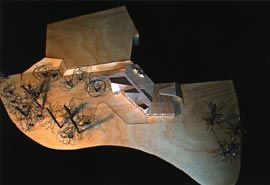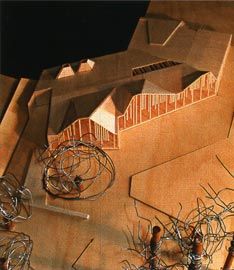 RBB terroir are designing a new tourism development in Tasmania. Stage one comprises a restaurant and function venue sited at Peppermint Bay, D'Entrecasteaux Channel, which will be accessed via a highspeed ferry from Hobart. The full development will include a major garden component, in addition to water-based activities.
The project develops RBB terroir's interest in the interface between architecture and landscape. A labyrinthine path extends over the site culminating at the key dining space at the centre of the scheme, anchored by an existing oak tree. This path is articulated by a raw concrete "archaeological" component in the form of a base plate and entry plane, while a singular undulating roof is draped over the path's entire footprint. This is stretched and punctuated where required to accommodate spatial and functional requirements.