Sydney's Powerhouse Museum is calling for proposals for the museum's second annual architecture commission.
The MAAS Architecture Commission 2019 will present an opportunity for emerging or established architects and designers to create an innovative temporary project, installation or structure within the forecourt of the museum on Harris Street, Ultimo.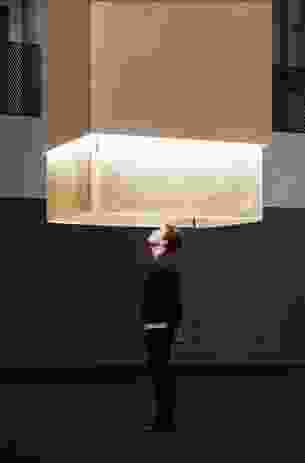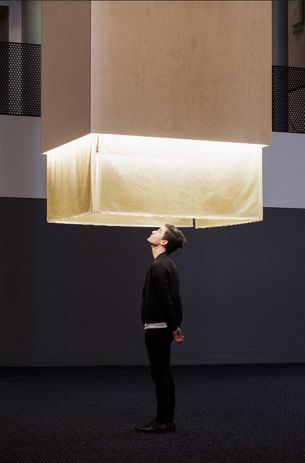 A two-stage competition will determine which practice is selected for the commission, with the winning proposal expected to consider the diversity of the visitors and space to create an "immersive, multi-functional environment."
For the first stage of the competition applicants are being asked to submit a design proposal for presentation to the jury. Expressions of interest will be accepted up until 13 August. The jury will then select a shortlist of proposals, with shortlisted entrants receiving a stipend for further development and refinement.
The winning proposal will be announced in September and installed in time for the Sydney Design Festival, running from 1–10 March in 2019.
Sydney-based emerging practice Trias won the inaugural competition earlier this year for an installation titled Four Periscopes, which was installed in the Turbine Hall in March and will remain on exhibition until 28 January 2019.
The installation comprises four suspended cross-laminated-timber "towers" containing periscopic mirrors that visually connect visitors at ground level to visitors on surrounding balconies as well as with others on the same level looking into different mirrors.
"This installation highlights the importance of communicating within our 'commons' by encouraging museum-goers to – quite literally – reflect and connect with one another," said Trias director Jennifer McMaster of the installation.
The Powerhouse Museum is set to relocate from its current home in Ultimo near Sydney's CBD to Parramatta in western Sydney, but the move is not expected to affect the 2019 commission.
The competition jury comprises:
William Smart – Smart Design Studio director and founder
Dr Sam Spurr – UNSW senior lecturer
Michael Hromek – Jumbunna Institute for Indigenous Education and Research, UTS
Kelvin Ho – Akin Creative founder
Diana Snape –Office of the Government Architect, NSW senior design advisor
Jennifer McMaster – Trias director
Keinton Butler – MAAS senior curator
Sophie Harrington – MAAS public programs manager,
Peter Denham – MAAS director, curatorial, collections and exhibitions
For further information, head here.