Fieldwork and Simone Bliss Landscape Architecture have unveiled designs for the transformation of the abandoned Collingwood Technical School into a first-of-its-kind arts precinct, with an open green courtyard at its heart.
The Collingwood Arts Precinct (CAP) will be home to a diverse mix of tenants including rapper Adam Briggs's record label Bad Apples Music, community radio-station PBS, and Bus Projects, an "art space run by artists."
Key to Fieldwork's design for the precinct is the creation of pedestrians links from Johnston and Perry streets into the central courtyard, which will make the previously fortress-like façade permeable and open the space up to the community.
The design will seek to create "creative collisions" between artists and the public.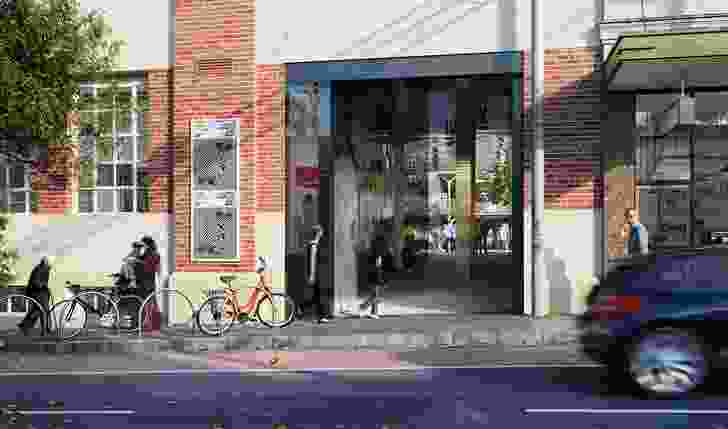 "We [will] focus on creating a two-way dialogue between CAP, the streetscape and the wider community through surgical incisions to frame warm and inviting entry points into the precinct," Fieldwork says in its design statement.
"Then, we [will] bring the public up and through the entire process of artistic production by increasing and encouraging circulation and a range of choreographed opportunities to view and engage with artists in the early, experimental and more advanced stages of their work."
CAP is an initiative of the Victorian government and is being led by the specially established non-for-profit organization Contemporary Arts Precincts. It will rely on both government funding and private donations.
The organization's CEO, Marcus Westbury, said the cross-disciplinary cultural precinct would be the first of its kind.
"It will be a true creative hub and a vital part of the Collingwood community and Melbourne's creative community," he said.
The site of the arts precinct, comprising a sprawling array of heritage buildings and outdoor spaces, was first opened in 1871 as the Collingwood School of Design and School of Art. It was transformed into the Collingwood Technical School in 1921, which later became the Collingwood Technical College. In 2005 the school was closed and the site abandoned.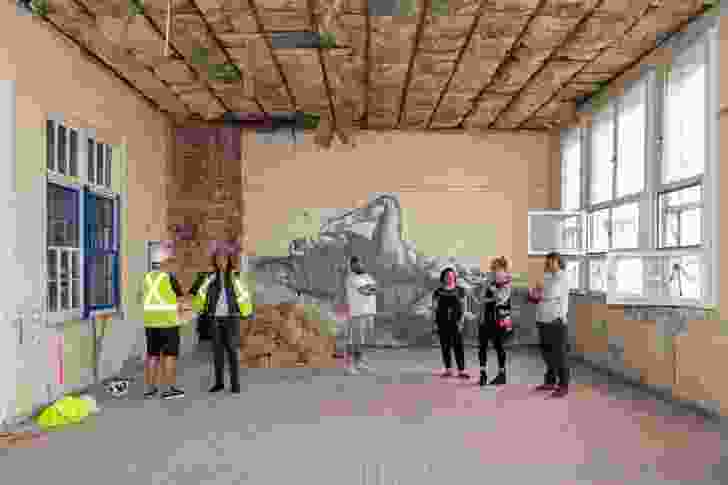 Creative Victoria took control of the site in 2010, transforming around half of the grounds into a new home for Circus Oz, designed by Lovell Chen.
Fieldwork describes its plan for the remainder of the site as "one of minimal interventions, precise incisions," which will respect the history of the site.
Construction is expected to be completed by the end of 2019. Other confirmed tenants include Reverb Prints, Auspicious Arts Projects, The Social Studio, and The Music Market. CAP says more than 60 percent of the lettable area has been allocated to prospective tenants, with the remaining allotments to be held back so that individuals and smaller organizations will have an opportunity to apply for spaces, including more heavily subsidized spaces, closer to the opening date.
Fieldwork envisions the precinct as a project that will help revive Collingwood's arts scene. "In a gentrifying Collingwood, as culture becomes more dissipated and less diverse, CAP has the power to showcase and give visibility to the whole life-cycle of art – to make the artistic process less remote and more relevant to the social and cultural fabric of the city."