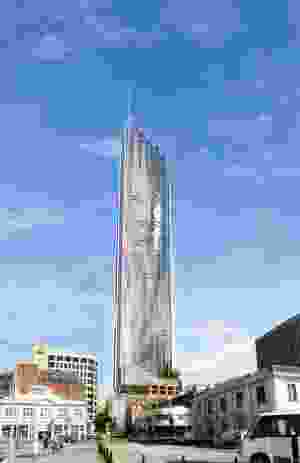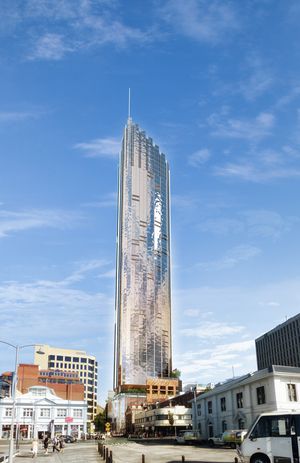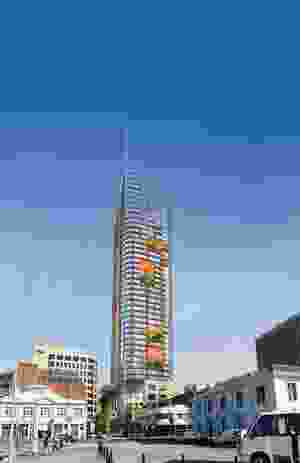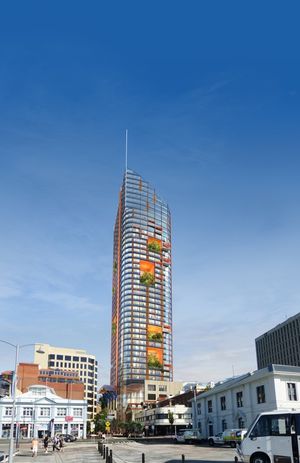 Updated designs for a proposed skyscraper near Hobart's waterfront have been submitted to the local council as part of the development application process. The new design calls for a 179.6-metre-tall tower with an angled roof occupying a smaller footprint than the original 120-metre proposal. A 25.1-metre spire would bring the building's total height to 204.7 metres.
The updated proposal also moves a series of inset "sky gardens" that were originally located on every face of the tower, concentrating them all on the side of the building that faces Franklin Square.
In 2016, Xsquared Architects director Peter Scott described the sky gardens as an important feature of the tower's design.
"We wanted it to be cut into or have an articulated shape, so the scale of those sky gardens is designed to give it release and articulation at a distance of one kilometre," he said. The harbour-side facade would instead now be made of reflective glass.
Speaking to ArchitectureAU on the updated designs, Scott said that the decision to move the gardens was to create a more "intimate," feeling, as well as to "give each side of the building a particular character," creating a "signature facade" when viewing the CBD from the harbour.
When asked about the building's height in 2016, Scott argued that the impact of a tall building was greatest up to a height of 40 metres, with everything above that significantly less important. "Most of the impact of the building is a result of, first of all, the first 20 metres or so because that is relevant to the buildings immediately around it, and then the next 20 metres is what's going to cast shadow or have wind effects."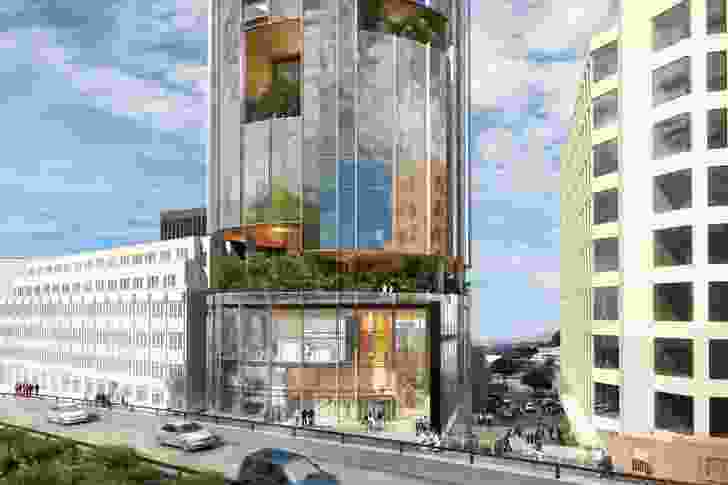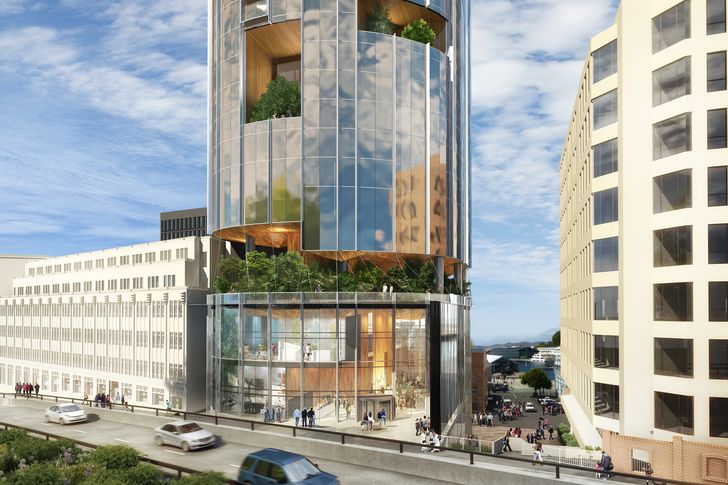 Hobart City Council previously declined to issue planning permission to a hotel designed by Jaws Architects, which would have been Hobart's tallest building, until the proposed height was slashed from 73 metres to 63 metres.
Currently the tallest building in Hobart is the 74-metre-tall Wrest Point Hotel Casino, designed by Roy Grounds in 1973 and currently slated for a $70-million refurbishment.
Scott said that, if approved, the hotel could be operational by the end of 2020, provided that construction begins by the end of the year.
Related topics