Prospero Rasulo, an Italian artist and head designer of Italian design house Valdama, says that his understanding of design is entirely based on his artistic practice, and that sidelining the idea of a particular "market" is one approach to designing objects that enhance everyday life.
Rasulo visited Australia in November to celebrate the continuing partnership with local supplier Parisi as well as the Australian launch of the Acquerello range of sinks, which are available in a range of gentle shades and feature interchangeable interior tablets.
Through a translator, AAU associate editor Patrick Hunn spoke to Raspulo about the range and his approach to designing artistic objects for everyday use.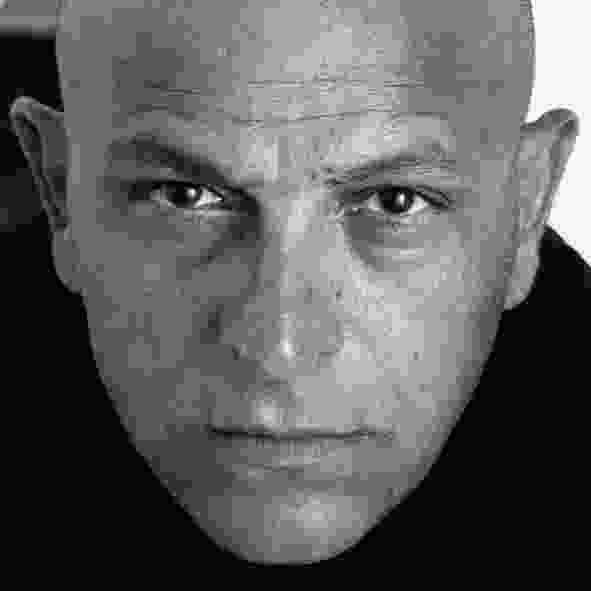 PH: These objects would obviously work in a contemporary design context, but they also seem as if they would work as a statement in a more classical setting. I'm really interested in that from a design perspective. Is that's something you consider from the outset? Was that a goal with this range?
PR: It's harmonious. What I have designed here are sculptural pieces, not just basins. And so the ability to do different colours and different combinations allows it to be classical or contemporary. It's not limited to one application. It can be considered adaptable to many parts. I'm foremost an artist, rather than a designer. I have become a designer by default and I create objects, but it is still sculptural - something that you can picture and something that can be used. So a lot of this is about harmony and the softness that allows us to live and live well, and not just a basin where you wash your hands.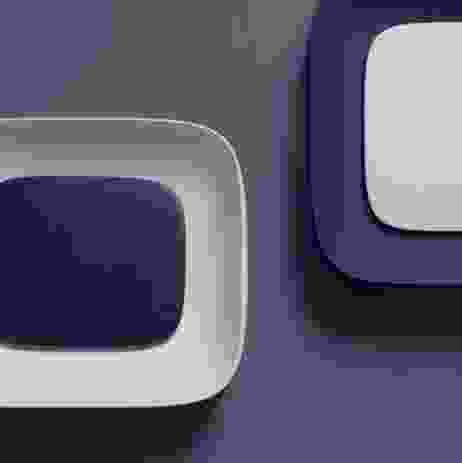 PH: If we focus on your background as an artist for a moment – It's always very interesting to see what happens when an artist turns their talents to creating an object like this. What does that perspective give you as a designer?
PR: Being an artist, first and foremost, it helps him design in a much different way than people who are designing a product. In my logic, first and foremost, I create from a flow of harmony and colours. Through shapes and colours, I'm creating harmony. It's about communicating something.
PH: This might be a slightly gauche question, but what are you communicating through these pieces?
PR: The main form is the tablet, which lies over the drain. It brings a complete shape to the basin so that the parameters of the basin are open, so that once that's placed in it, it becomes a square format. By placing the tablet in the basin you make it complete.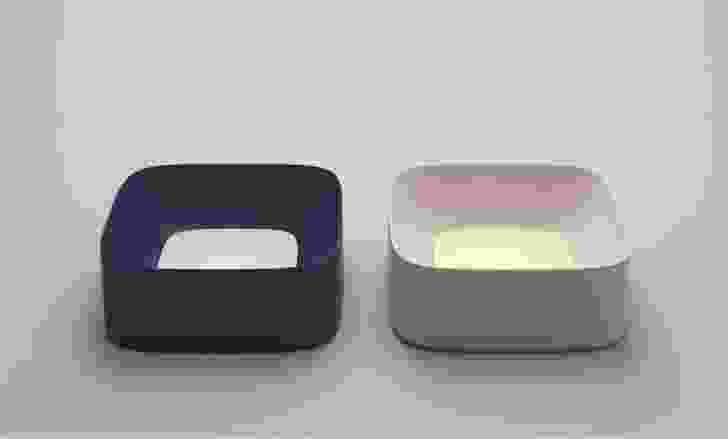 PH: These basins were designed in Italy, but Australian homes have their own rhythms and characteristics. Have you thought about how these basins might be considered in an Australian context?
PR: My design and my artistic impressions are not limited to a market. I really hope that my communication of art through an object of use, which is intended for people to live better, is reached as far as it can be. It's my way of communicating to the world that it's an object of use, of course, but it's more than that, it's a symbolic way of living better. Australia wasn't in my mind when developing the product because there wasn't set town or set audience or set market was in my mind. It's purely to communicate that sense of harmony and living well.
For more information of the Valdama projects available in Australia, visit the Parisi website.
Related topics