I live and work in the city of Sydney, on unceded Gadigal lands. A city that, in the context of a discussion about protocols as "regulation," can probably lay claim to being the protocol capital of Australia.
Sydney is suffused with protocols that impact every part of the city's life and culture.
Most notoriously, in response to the deaths of two young men on the streets of Kings Cross in 2014, the state government imposed city-wide lock-out laws – that limit movement between venues and the sale of certain types of alcohol after midnight.
In just five years these laws have decimated the city's night life, broken its fragile live music culture, closed businesses, accelerated gentrification and radically muted the sense of vitality and energy in our city; provoking a big debate about what we want our city to be like and about how useful "protocols" are as vehicles for cultural change.
So before we start to think about new protocols, there's a lot that we can learn from our existing ones – and there are three short observations about the operation of protocols in Sydney that I'd like to consider.
The lock out laws apply to the, now ironically named, Sydney CBD Entertainment Precinct. The area covers most of the city but with two pointed exceptions.
Despite having repeatedly recorded some of the highest venue violence figures in the city, the Star Casino in Pyrmont is exempt – as well as the site of the soon to be completed Crown casino at Barangaroo.
We find in Sydney that your level of power and influence can be measured by how deftly you can avoid the rules and protocols that apply to everyone else. In fact, depending on how large and important you are, our state government may even help you become the author of your own protocols.
The urban development on public land at Barangaroo is an obvious case in point and I need to declare our practice's involvement in the early competition stages of that project, which gave us an intimate understanding of the way that planning "protocols" were applied. In 2009, following an international urban design competition, the NSW government was tasked with the responsibility of reserving areas of public domain in the Barangaroo Delivery Authority Act, prior to releasing the site for bids by selected development consortia.
The "protocol" that they produced is worth revisiting – a drawing of the site, with a yellow hatch in a legend denoting public domain, and a small note beside it that reads "No public domain identified at time of signing." They legislated a blank page and opened the site up to the market, despite having received 137 entries in the design competition setting out different ways that a public domain could be configured on the site. The corporate tail wagged the statutory dog – and so we were left with a DIY planning law.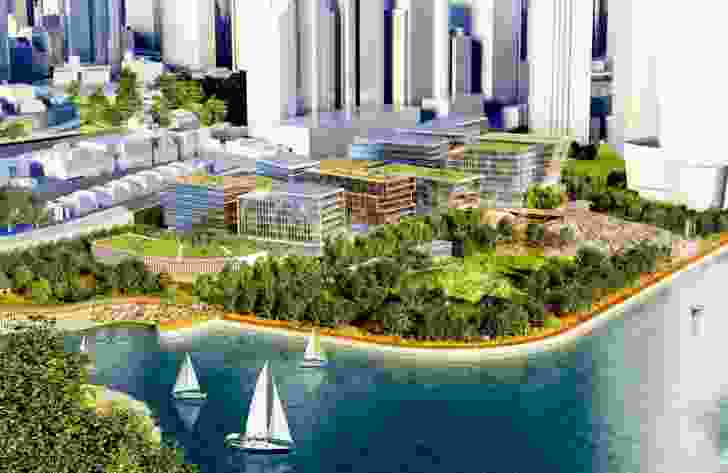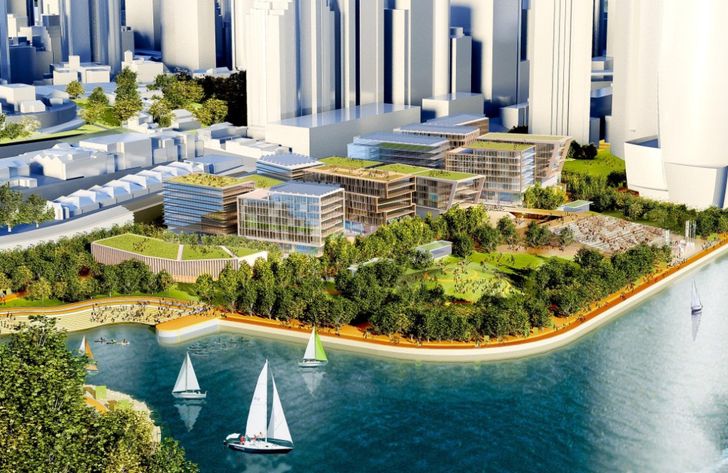 This came spectacularly full circle nine years later when the developer proponents, using the planning law void, that they had subsequently filled, turned around and sued the NSW government. Crown Resorts and Lend Lease successfully sued the government for failing to adequately "consult" with them over the development of the subsequent stage of Barangaroo, which threatened loss of Opera House views from their casino and residential towers. What an utterly farcical situation but unfortunately, not an atypical one, on large development proposals in Sydney.
So here is the first challenge: there is little use in having planning protocols if you are just going to use them to let the foxes plan the hen house. As in so many critical societal issues – energy, climate, transport, housing policy – our political classes are not using protocols to support the public interest, they are tailoring them to suit vested ones – and we need to find a way to stop them.
This pernicious manipulation of protocols is balanced by other types of protocols in Sydney that relate to improving design quality.
You may be aware of SEPP65, a policy to improve the design quality of residential flat buildings, which came into force in 2002. This protocol mandates the involvement of an architect, design review panels and adherence to written design quality guidelines for all apartments in NSW. We have also had policies led by the City of Sydney since 2013 that seek to lift design quality through mandatory competitions for major development. These protocols have been generally positive, but they have two important limitations that are emerging.
Design quality protocols are focused on the front end of the design process, effectively ceasing at development approval, and they are exclusively focused on the output of architects, even though it is well known that architects have very little power to exercise on large or even medium-sized projects in the current climate.
Unsurprisingly, in many instances, the promised design quality is not surviving the all-important "value management" and construction phases.
And therein lies the second challenge: we need to be strategic in the application of design quality protocols; to find a way for other key decision makers – developers, builders, engineers and project managers – to be brought under the design quality microscope too. Because they are responsible for delivering the design quality that is promised by architects, and we need them to do more than bank valuable height and floor space bonuses for paying lip service to design quality in the early approval phases. We can't take false comfort from the completion of a paper process in a protocol. Design quality must be benchmarked in realized works of architecture.
This leads me to the last and most powerful tier of protocols I wish to explore.
Design quality processes focus on individual architectural projects, but when we step back and probe the architectural production of a city collectively we reveal the city's great unscripted protocol – the expression of society's values and culture through architectural form.
Take the Green Square Town Centre precinct, one of many recent large-scale urban redevelopments in Sydney.
Started by urban design competition in 2002, with many twists and turns along the way, a substantial part is now physically completed: three residential projects and the new City of Sydney Green Square Library and Plaza.
All of the individual elements have been through the scripted protocols – from a competitive masterplan process by the state government to City of Sydney's Design Excellence programs and competitions to the SEPP65 standards. So the protocols are all in place, and flawless, on paper.
But off paper, reality bites.
With design competition as the dominant procurement model, the private buildings here pursue a heightened and aggressive individualism at the expense of working to structure the greater urban project. On the other hand, the library, the great public crescendo of the site, retreats underground. Sydney architecture critic, Elizabeth Farrelly, memorably described it as curling "foetally beneath the paving stones, breathing though a straw."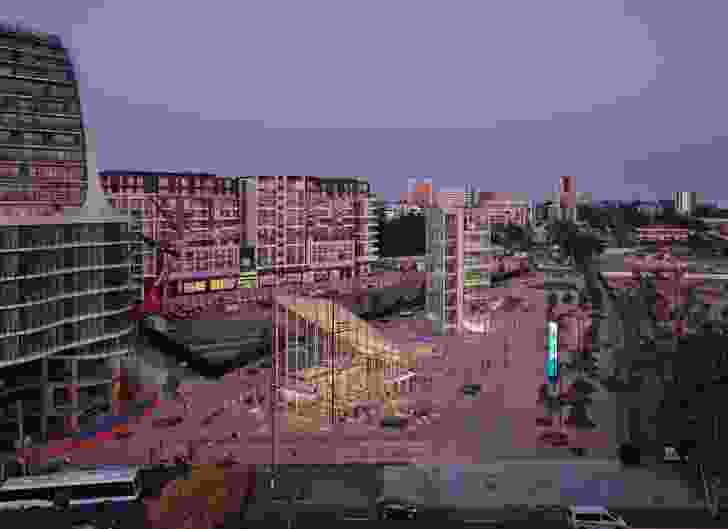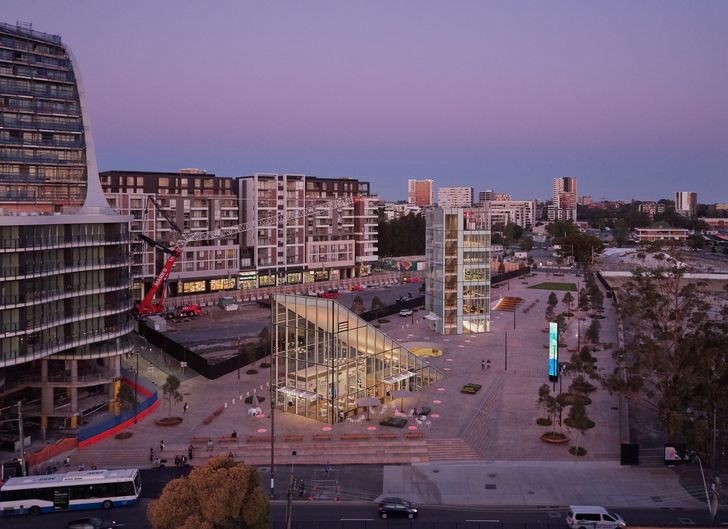 When you look even more broadly across the city this disappearance, or subjugation, of the public and elevation of the private is our new protocol. Sydney's public faces are disappearing, either literally through aggressive divestment and sale, but also more subtly, through a growing body of public buildings from the past two decades that efface the expression of the public from the vertical or "z" axis of the city.
In the Cook and Phillip Park Pool and Anzac Memorial Centenary projects, new public buildings are buried in deference to parkland and civic monuments. At Prince Alfred Park Pool and Green Square Library, the expression of the public building is buried so that it is subservient to parklands and public space. The Sydney Conservatorium of 2001 was interred to minimize its presence in the botanical gardens, and in 2015 at the Barangaroo Cutaway, the major new public building on the site was entirely buried beneath a constructed headland.
This is not to deny or denigrate the individual architectural qualities of some of these individual works, but simply to acknowledge that a different story is revealed when we look at our cultural output collectively. It is necessary, and appropriate, to question why this response has been so prevalent in Sydney's recent architectural past. Persistently, the public language of the city tends to the polite and deferential, while the private language revels in competitive hubris.
The completion of the Infinity building at Green Square Town Centre led to comparisons between it and the Sydney Opera House and although that comparison is on one level quite facile when considered in terms of the dominant unscripted cultural protocol evident in Sydney, it becomes a critical one to consider.
For 70 years the Sydney skyline has been defined by the public landmarks that bookended the modern architectural era: the Sydney Harbour Bridge and Opera House – urban elements that have inspired us with their audacity and confidence as statements of belief in the potential of our city's public culture.
At any moment, those symbols may be traded for a new pair: the Star and Crown casino towers – monuments to gambling and real estate, and an indisputably clear expression about the shift in the values of our city.
Protocols haven't stopped this shift – but we haven't stopped it either. We've been complicit through both act and omission.
So my closing observation and challenge is this: statutory protocols are important, but our professional collective agency has extraordinary power.
We need to more actively understand the culture of our cities as being framed by the collective force of individual architectural acts.
In Sydney, as elsewhere, we need to interrogate this evolving protocol. We need to own it and reframe it and wield our ethical imaginations in a more spirited defence of the public life of our city.
And we can't wait for statutory protocols to tell us to do it.
Laura Harding is co-curator of The Architecture Symposium, Sydney, organized by Architecture Media, to be held at the Art Gallery of New South Wales on 24 September. For tickets, click here.