PTW Architects has designed a mixed-use development in Sydney's Zetland that features a curving brick façade to mask the impact of more than 180 apartments.
The design was chosen over two others, by Popov Bass and SJB, in a competition mandated by the City of Sydney's Competitive Design Policy.
The proposal calls for two buildings, containing 89 and 92 apartments each, with a retail tenancy on the group floor and an integrated 110-space car park. Both buildings would be wrapped in a predominantly brick façade, which is intended to reflect the built history of the area.
The curved edges would "soften the scale" of the development, and recesses along the complex's O'Dea Avenue frontage would further enhance the human scale of the facade.
The jury said PTW's proposal "demonstrates a broad and consistent design approach to the site."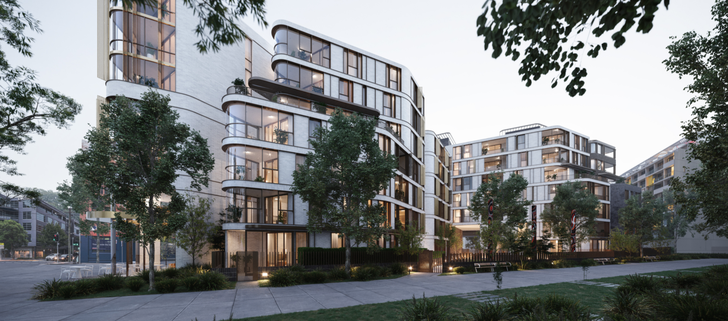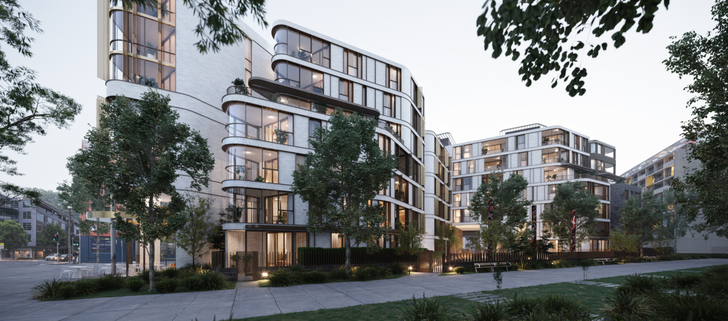 "The brick architecture and horizontal composition of facades was appropriate to the area, as were the two storey entry lobbies. The efficient repetition of floor plans and rational building forms created a sound platform for the proposal's tectonic logic and architectural clarity. The apartment layouts offered high levels of residential amenity, with superior natural light and ventilation to the lobbies and corridors."
The project's proximity to Green Square places it in Australia's most intense development area, particularly in terms of large-scale residential projects. On nearby Southern Cross Drive, for instance, one proposal by Fender Katsalidis and Tzannes would create a "wall" of apartments.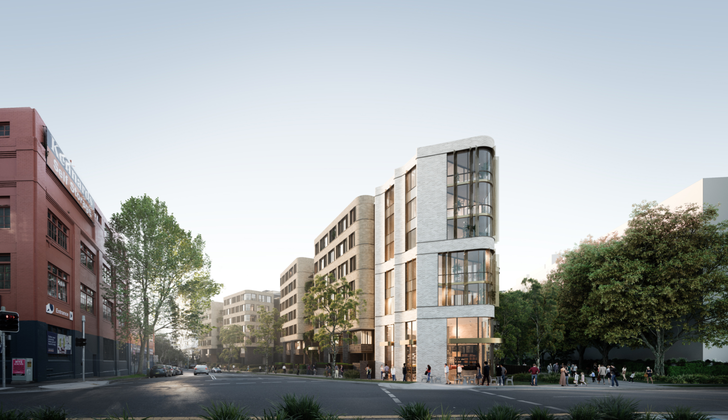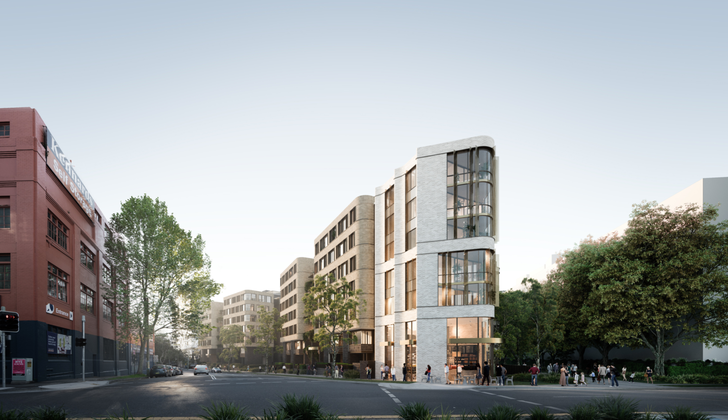 The local council has attempted to serve the booming population with a series of prominent new public projects, including Green Square Library and Plaza by Studio Hollenstein in association with Stewart Architecture, Peter Stutchbury Architecture's Joynton Avenue Creative Centre and the under-construction Green Square Aquatic Centre by Andrew Burges Architects with Grimshaw and Taylor Cullity Lethlean.
The PTW-designed complex is being developed by Toplace. The second-stage development application is being exhibited by the City of Sydney.