The Royal Botanic Gardens (RBG) Sydney has unveiled its newest horticultural display space, the Calyx, designed by PTW Architects and McGregor Coxall, in celebration of its 200th anniversary.
The new building is a circular structure made from a series of radiating steel frames. It is set beside the Arc glasshouse, designed by the late Ken Woolley, built in 1987.
The design of the Calyx builds on the geometry set out by Woolley's Arc glasshouse. The building grafts onto the base of the Arc to create an integrated space with indoor and outdoor areas for exhibition. The addition creates an extra 530 square metres of display space, taking the total internal and external display area to 1,495 square metres.
The new structure contains a foyer and education and retail spaces that can be turned into event space at night with retractable walls.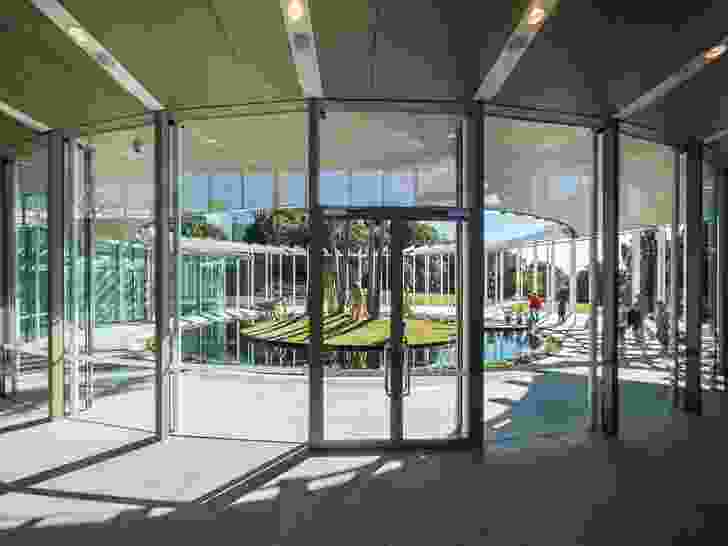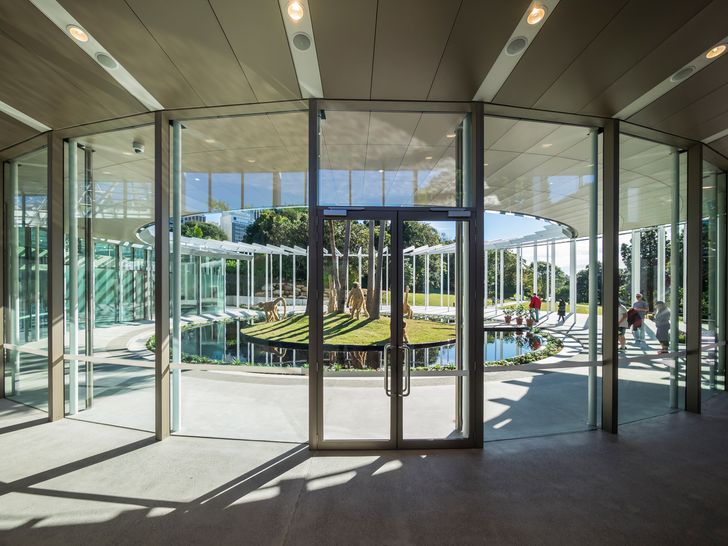 The name "Calyx" refers to the outer casing of a flower bud. At the centre of the building is an "Iris" podium, which can be used as a flexible space for events and exhibitions to combine.
The landscape design also responds to the geometry, with two radial paths that both physically and visually connect the new structure to the surrounding gardens.
"Our design concept was to create a 'jewel in the garden', a serene and peaceful building, with the capacity to adapt to ever-changing requirements," said Troy Uleman, project director of PTW Architects. "[The Calyx is] a building that [feels] like it has always been a part of the Garden."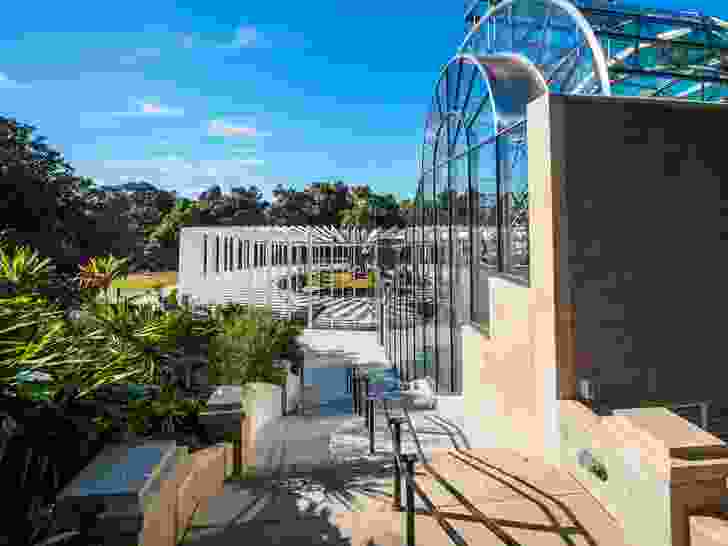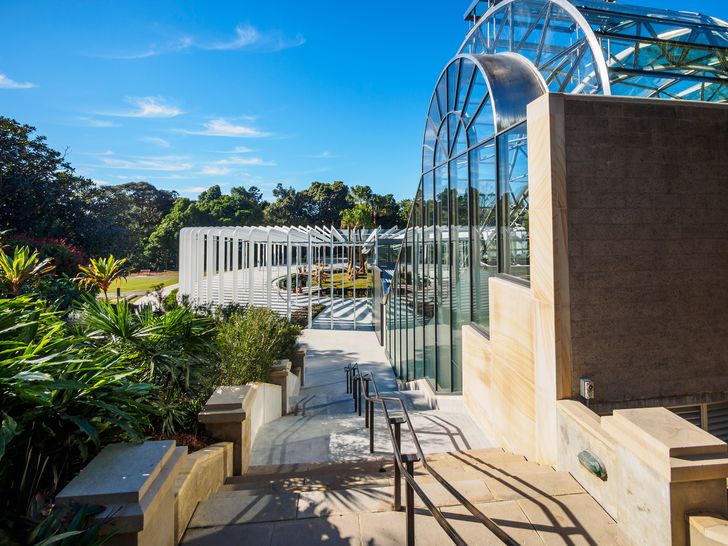 Jimmy Turner, director of horticulture management at the RBG Sydney, told ABC News 24: "The building itself is a spectacular piece of architecture. It's a broadway stage for horticulture. It gives us a chance to talk about the art and science of what we do here […] that is completely changeable."
The first exhibition to be held in the new display space is titled Sweet Addiction – the botanical story of chocolate. The exhibition takes visitors on a journey into the depths of a tropical rainforest to the chocolatier's room via ancient history and a Lindt mill.
The space also includes a verdant green wall, touted as the largest contiguous green wall in the southern hemisphere. It acts as a living display arranged into a piece of artwork made of 18,000 plants. The green wall is currently depicting the Mayan God of Chocolate among other chocolate-related things. The art, like the display space, is interchangeable. "You can pop the plants right out and move them around," said Turner, who curated the exhibition.
Sweet Addiction is on show until April 2017.
Related topics