Members of the public have been invited to vote for their favourite of six ideas for a pop-up "micro park" at Garema Place in central Canberra.
A community design competition was held and the six shortlisted parks ideas were selected by a jury to face a public vote. A landscape architect will adapt and supervise the construction of the winning entry in consultation with the designer. The micro park will be installed in Garema Place for two months, after which it will either be dismantled or moved to another location.
The design brief said that, while Canberra has an "extensive open space and recreation network […] The existing open space hierarchy does not include a strategy for high use, dense areas where available space for recreation is more limited.
"Due to increased densification and population in Canberra, changing urban form and housing typology, there is a subsequent lifestyle change for many of us. In response we need to explore and develop a small-scale park type for the community."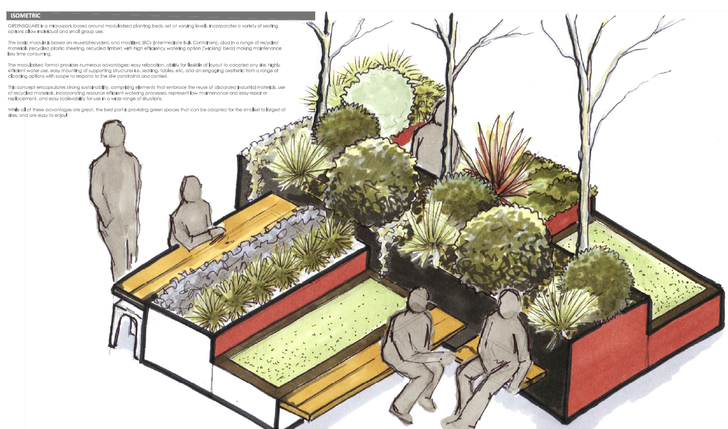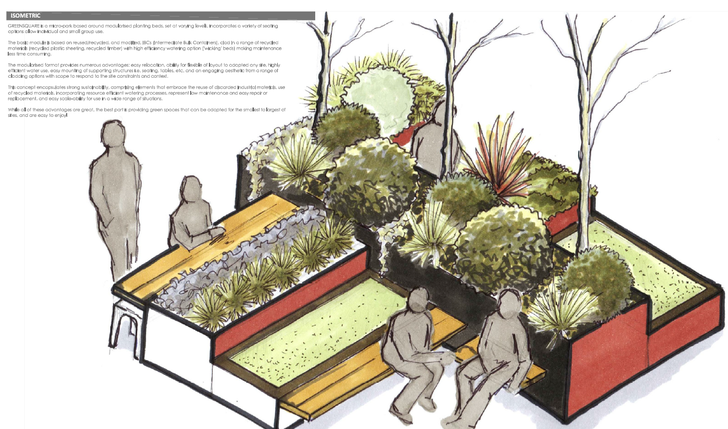 Design rules were kept to a minimum in a deliberate move to "encourage a broad range of ideas to emerge." Fourteen entries were received in total.
Among the six shortlisted designs are proposals for a series of "brightly illuminated blue trees," a telescope mounted inside a giant purple flower and flat-pack restructures resembling a "grove of blossom trees."
The decision to install a pop-up park in the square was made after a pop-up park "experiment" in 2016 saw a more than 200 percent increase in the number of people visiting the square.
A collaboration between the Australian Institute of Landscape Architects, ACT Government, Street Furniture Australia, and In The City Canberra, the pop-up saw landscape architecture practice Context install movable furniture, a "living lawn," book shelves, yarn-wrapped trees and Wi-Fi in the square.
Before the installation of the pop-up, 97 percent of people passed through Garema Place without stopping. The number of people who stayed in the square increased by 247 percent over an eight-day period.
The six shortlisted designs are:
The Grounds of Garema – a small ampitheatre with a communal piano
Hakanasa – a series of flat-pack tree-like structures representing Japanese cherry blossoms
Round – a "simple, uncluttered" layout centred around a curved timber deck.
Springtime Dreaming – a brightly coloured paved are featuring "brightly illuminated trees" and flower-shaped chairs that rotate and tilt.
Green Square – a modular micro park based on a concept of adaptable reuse.
Angles – featuring an undulated, elevated grass platform.
Related topics