Brett Seakins: Can you tell me something about how your team developed its approached to the pavilion?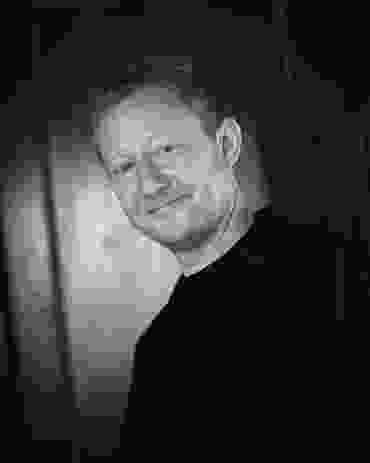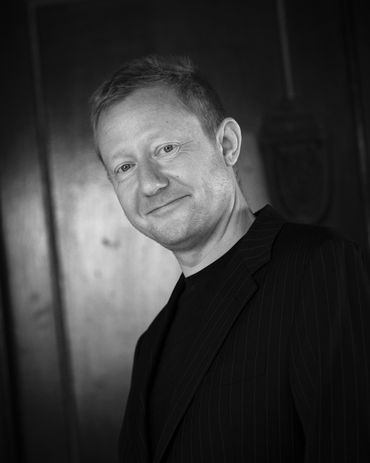 Rene van Meeuwen: The proposal is actually a development of an exhibition that we held in Perth, called UnbuiltPerth for the Luminous Festival, at which a series of amazing unbuilt projects, including the sadly unfunded Nervi Chapel proposed in the 1960s for WA's Benedictine Monks, were recreated as virtual models, using augmented reality, that people at the festival could actually use their iPads or other devices to "walk through." The intention was to take the exhibition and make it a national one (UnbuiltAustralia) that toured around Australia – however the opportunity came up to take this to Venice and it seemed to fit perfectly, with Australia not having a pavilion at the time and the virtual elements tying in with Rem Koolhaas's themes. The exhibition will consist of twenty-one projects that our students at University of WA School of Architecture will realize through virtual models, animations and augmented reality events.
Ten of these projects will be historical buildings that have been demolished or somehow thwarted, ten will be contemporary unbuilt projects that we will open up to architects to send to us, and the final project will be DCM's "soon to be realized" new Australian Pavilion at Venice, an important inclusion in that it will give a premature life to the new pavilion and hopefully allow us to tie in a proper homage to the "temporary" Phillip Cox pavilion that served Australia so well through so many festivals
The selection will focus on public projects that are "aspirational" in nature, showing how much unrealized thought goes into the public realm, with the aim being to help get people engaged with the idea that architecture is a really important part of our environment and that architects are custodians of this.
BS: Can you tell us a little bit about how your team was formed?
RvM: Felix is the first element in the equation. The practice formed out of the teaching of advanced CAD subjects at the University of WA School of Architecture. It consists primarily of two academics and two incredible graduates that banded together on the back of the idea of creating virtual models, animations and augmented reality of unbuilt projects in WA for the Luminous festival. This event also brought in Simon Anderson (current dean of the school at UWA) into the fold, whose architecture, problem solving and encyclopedic knowledge add volumes to our thinking. Sophie Giles, another UWA fellow, was a natural selection with her incredible enthusiasm and previous experience in co-ordinating past Australian Biennale exhibitions.
We also have on board Philip Goad for his incredible knowledge and intellectual clout, who along with Simon, will be selecting the historic projects, some of which are incredible treasures that have eluded my radar and will be incredible to see realized.
The hope will be that the inclusion of the views of all of these individuals will in a way reflect a broader view of Australian architecture to engage a bit more directly with the ordinary public going along to the exhibition.
BS: The theme set by this festival's creative director, Rem Koolhaas, is Fundamentals. The agenda appears to be, firstly, a reaffirmation of some of the basic principals of architecture. Do you believe that architecture is losing touch with these elements? The second element focusses on a loss of national identity. Is there a difficulty in attempts to "resurrect narratives" that had previously contributed to a national identity in architecture?
RvM: It's an interesting question that we deal with daily in terms of software and its reduction of elements of buildings down to pre-made objects that are neatly slotted into CAD packages and somehow elude getting designed. Conversely, the aesthetic of contemporary design is possibly moving past telling stories with these typical elements and, using an example like ARM's National Museum of Australia, are starting to imprint into designs in more complex ways into the architecture. The thinking inside the team is far from homogenous however, Simon and Philip will probably have completely different views on this and hopefully we express some of that in the projects that get developed in the exhibition.
We no longer have the luxury of the designing the lay of each brick, we now have what hits the top of the Google search list as the default selection method and it all becomes extremely expansive but somehow very light in its thinking.
BS: How will your concept develop from here to the time of the Biennale?
RvM: I was fortunate enough to be in Europe recently and was able to visit the intended site, as well as the festival curator Rem Koolhaas. As it turns out the proposed site will not be available as it has become the islands main garbage collection point. We are looking at other site options, including a site in the "Central" pavilion, or the possibility of really becoming site-less and having our exhibition hosted by a whole series of other countries.
We hope to start making a documentary film covering the process of creating the exhibition that could possibly be released in snippets leading up to the start of the festival.
We will also be working tirelessly with our students and with the architects of the selected contemporary projects to create this amazing suite of augmented realities, giving life to and hopefully asking the question, "at what point do these virtual models become reality?"
The team Augmented Australia 1914–2014 comprises Felix (Rene van Meeuwen, Matt Delroy-Carr, Craig McCormack and Romesh Goonewardene) with Sophie Giles (associate dean of the Faculty of Architecture, Landscape and Visual Arts, University of Western Australia) and Professor Simon Anderson (dean of the Faculty of Architecture, Landscape and Visual Arts, University of Western Australia) with assistance from Professor Philip Goad of the University of Melbourne. More on the announcement, the finalists and submitting unbuilt projects here.
Related topics