The Queensland Chapter of the Australian Institute of Architects announced the winners of its Regional Architecture Awards via a virtual ceremony on Friday 8 May, a first for the 81-years-old awards program.
The awards acknowledged exemplar projects located in Brisbane, Central Queensland, Darling Downs and West Moreton, Far North Queensland, Gold Coast and Northern Rivers, North Queensland and the Sunshine Coast.
More than a dozen projects from Brisbane were recognized, with The Queensland University of Technology's Peter Coaldrake Education Precinct by Wilson Architects and Henning Larsen Architects awarded the highest honour, Building of the Year.
In Central Queensland, the Mon Repos Turtle Centre by won Building of the Year, while in the Darling Downs/West Moreton region Sims White Architects took home three awards for their design of Toowoomba City Hall's new auditorium and annex.
Up in Far North Queensland, five projects were recognized, including a new home, a community education and disaster coordination centre, a Cairns-based research laboratory and a Catholic college.
Queensland Chapter President, Michael Lavery, said of the unusual circumstances surrounding the awards ceremony, "Naturally, our architects are accustomed to adapting to changing environments and they embraced the online celebration with a fervour and camaraderie that is indicative of Queensland designers."
The winners and regional commendations are:
Brisbane
John Dalton Award for Building of the Year
Queensland University of Technology, Peter Coaldrake Education Precinct – Wilson Architects and Henning Larsen Architects, Architects in Association
Brisbane House of the Year
Park Road House – Lineburg Wang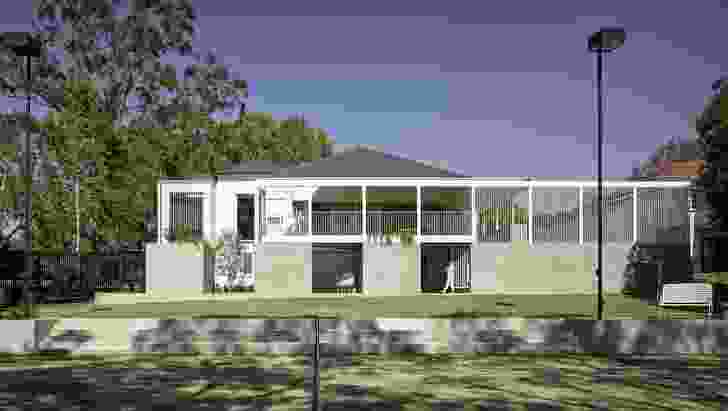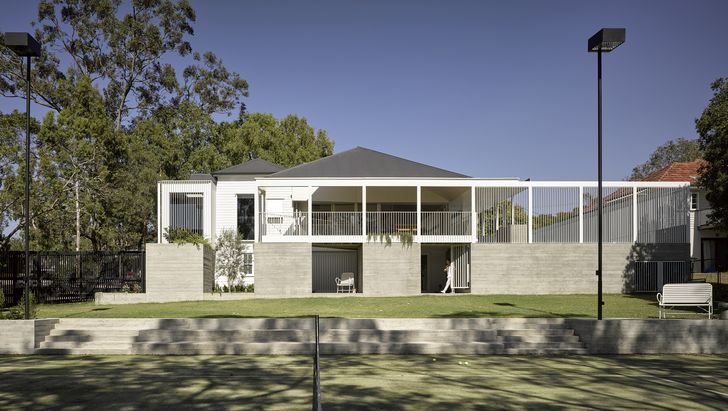 The Lord Mayor's Brisbane Buildings that Breathe Architecture Prize
Lucent – Plazibat Architects
Regional Commendations
Commercial Architecture
Camp Hill Marketplace – Arkhefield
The Fantauzzo – SJB
Heritage Architecture
Adderton: House and Heart of Mercy – Wilson Architects
Bardon House – Nielsen Jenkins
Interior Architecture
100 Creek Street Redevelopment – Cameron and Co Architecture
Art Box – Sparks Architects
Department of Industry, Innovation and Science Office Fitout – Cameron and Co Architecture
Queensland University of Technology, Peter Coaldrake Education Precinct – Wilson Architects and Henning Larsen Architects, Architects in Association
Residential Architecture – Houses (Alterations and Additions)
JB House – Reddog Architects
Park Road House – Lineburg Wang
Wooloowin House – Nielsen Jenkins
Residential Architecture – Houses (New)
Bardon House – Bligh Graham Architects
Corymbia – Paul Butterworth Architect
J and J Residence – Hogg and Lamb
Residential Architecture – Multiple Housing
Barca Bulimba – Arkhefield
Lucent – Plazibat Architects
The Boatyard – BVN
Trio on Amos – Refresh Design
Small Street Townhouses – Reddog Architects
Small Project Architecture
Gossip Gowns – Reddog Architects
Urban Design
Elizabeth Arcade – Arkhefield
California Lane – Guymer Bailey Architect
Central Queensland
JW Wilson Award for Building of the Year
Mon Repos Turtle Centre – Kirk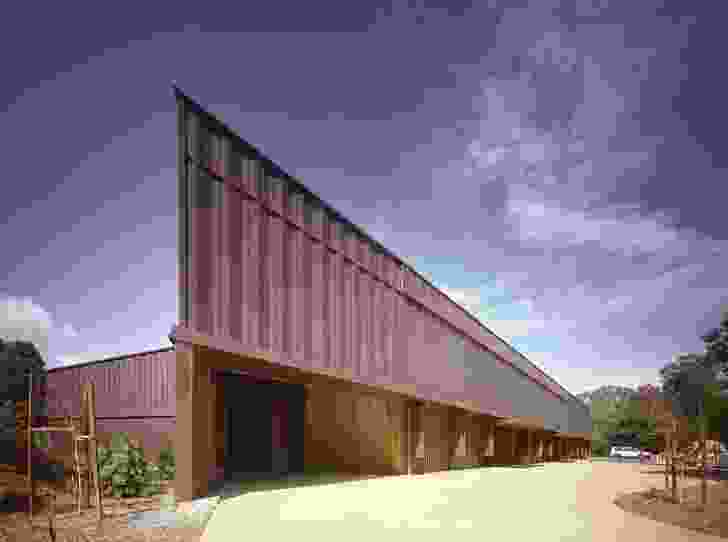 Darling Downs / West Moreton
Regional Project of the Year
Toowoomba City Hall Auditorium and Annex – Sims White Architects / Preliminary concept by Elia Architecture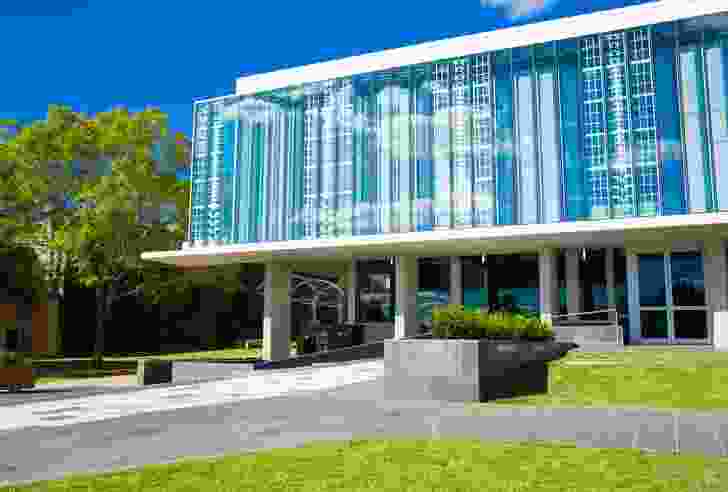 Regional commendations
St Augustine's College Senior Hub – Macksey Rush Architects
The Goods Shed, Toowoomba – Sims White Architects and Shane Thompson, Architects in Association
Toowoomba City Hall Auditorium and Annex – Sims White Architects / Preliminary concept by Elia Architecture
Westside Christian College Creative Industries Precinct – Phillips Smith Conwell
Far North Queensland
Eddie Oribin Award for Building of the Year
Bulmba-ja Centre of Contemporary Arts – TPG Architects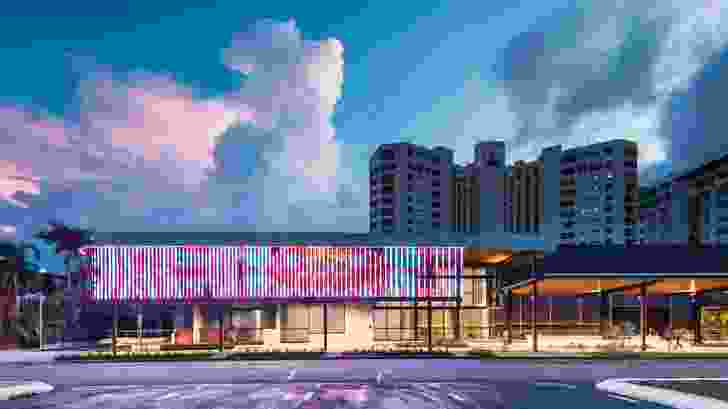 Far North Queensland House of the Year
Daphne Residence – NE Architecture
Regional Project of the Year
Tablelands Regional Council, Community Education and Disaster Coordination Centre – Coburn Architecture
Regional Commendations
Bulmba-ja Centre of Contemporary Arts – TPG Architects
Cairns Regional Council, Water Research Laboratory – 2Create Architecture
Daphne Residence – NE Architecture
St Mary's Catholic College, Library Refurbishment – Clarke and Prince Architects
Tablelands Regional Council, Community Education and Disaster Coordination Centre – Coburn Architecture
Gold Coast / Northern Rivers
Regional Building of the Year
St Joseph's College, Coomera – Macksey Rush Architects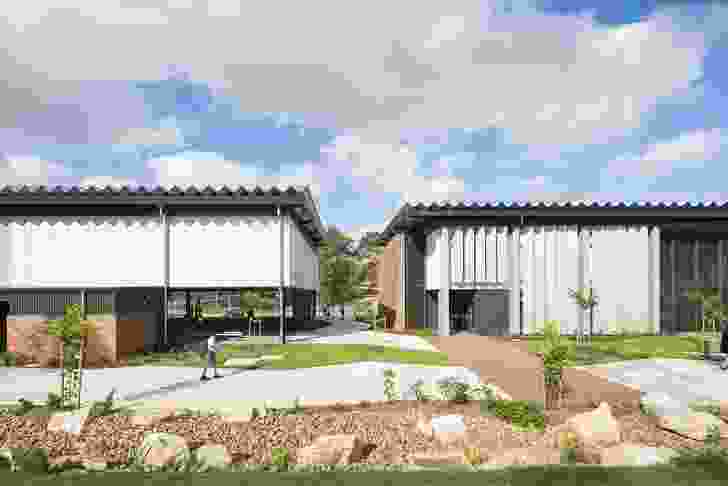 Regional House of the Year
Casuarina House – Vokes and Peters
Regional Project of the Year Prize
Envi Micro Urban Village – Degenhart Shedd Architecture and Urban Design
Regional House of the Year Prize
Cantala Avenue House – Me
Regional commendations
Urban Design
Envi Micro Urban Village – Degenhart Shedd Architecture and Urban Design
HOTA Green Bridge – ARM and Archipelago
Residential Architecture – Houses (New)
Casuarina House – Vokes and Peters
Diesel's House – Symbiophere
Hastings – Base Architecture
Mermaid Beach House – B.E Architecture
Residential Architecture – Houses (Alterations and Additions)
Cantala Avenue House – Me
Residential Architecture – Multiple Housing
Serene Living Stage 2 – Shane Thompson Architects
Commercial Architecture
The Island – Wallace Brice Architecture
North Queensland
Walter and Oliver Tunbridge Award for Building of the Year and Regional Project of the Year
Replacement Chinook Facilities – Jacobs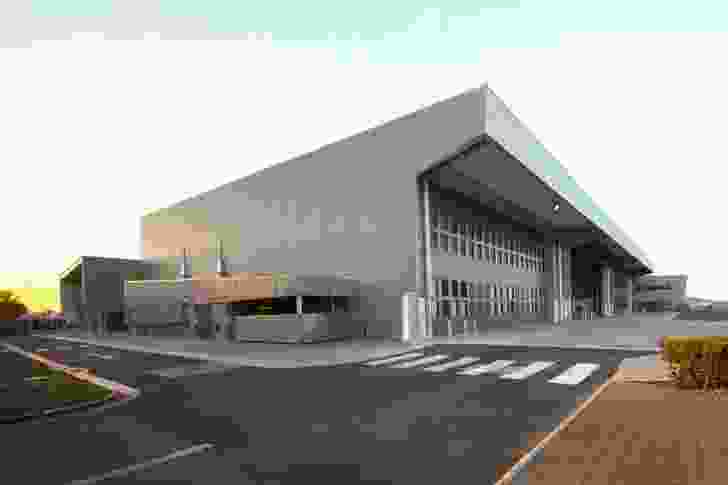 North Queensland House of the Year and Regional Project of the Year
Cooinda House – Counterpoint Architecture
Sunshine Coast
Gabriel Poole Award for Building of the Year
Caloundra Christian College, Primary Learning Centre – McLellan Bush Architects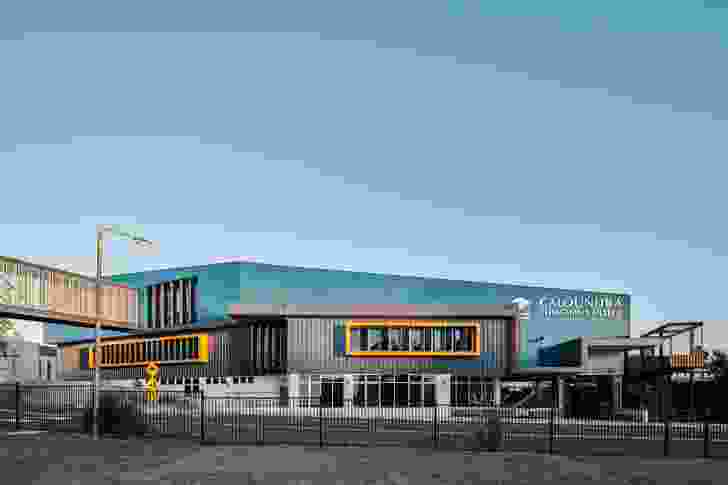 House of the Year
Mill Hill Retreat – Phorm Architecture and Design
Project of the Year
Sea Deck – Tim Ditchfield Architects
Regional Commendations
Residential Architecture – Houses (New)
Domik – Noel Robinson Architects
Eumundi House – Allen Jack and Cottier
Mill Hill Retreat – Phorm Architecture and Design
Commercial
Sunshine Beach SLSC – Push and Andrew Bock Architecture
Educational Architecture
Maroochydore SHS Senior Learning Centre – McVeigh Consultants