A major new photographic exhibition at the State Library of Queensland (SLQ) will feature rare historic images of Queensland homes.
Throughout the 1960s and 1970s, Frank and Eunice Corley cruised the suburbs of Queensland in a pink Cadillac and produced more than 250,000 photographs of houses in Queensland from Beenleigh to Bundaberg.
"[Frank's] way of photographing was quite unusual in that he travelled with a Cadillac and described driving down the street steering with his knees and using his Leica to shoot the buildings as he drove past," said Doug Spowart, a former co-director of Imagery Gallery who facilitated the donation of the Corley collection.
Eunice Corley worked in the darkroom to develop the photographs. "Frank showed me the darkroom she operated in and I had a lot of respect for that lady and how she contributed to the business," Spowart said.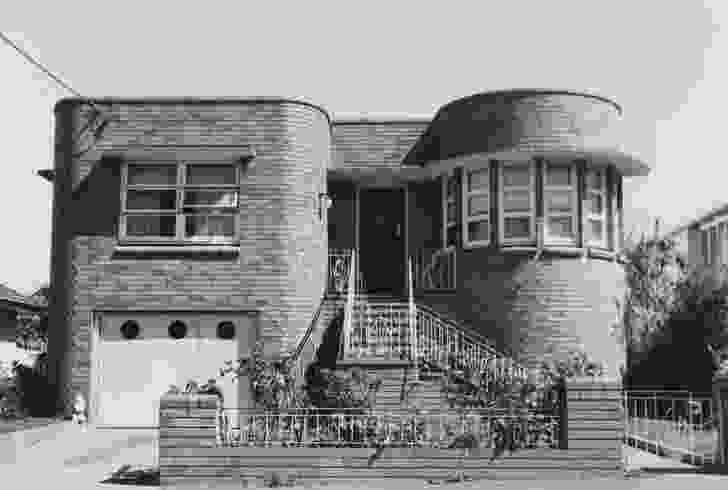 The majority of the photographs were sold to the homeowners as greeting cards, calendars or standalone images. Some 61,000 of which were destined for trash or to be destroyed in order to recover the silver contained within them when, in 1995, they were donated to the SLQ. A team of volunteers painstakingly sorted the photographs and identified the houses. The SLQ has worked with the University of Queensland and the Annerley Stephens Historic Group to weave together notable stories of homes identified in the collection.
The collection is one of the largest single photographic collection of Australian housing. The exhibition explores the social, historical and cultural foundations of Queensland houses.
"The state's unique architecture and lifestyle are explored in this wonderful immersive exhibition at State Library of Queensland," said Queensland arts minister Leeanne Enoch. "Home: a suburban obsession tells a unique Queensland story and helps to reveal new layers of Queensland's cultural history."
The exhibition will also include artwork by Ian Strange, an interactive map, a virtual reality streetscape, a soundscape of the time and launch commentary by comedian Tim Ross.
"The exhibition is so much more than a story of bricks and mortar; it is about the everyday hopes and dreams of Queenslanders and how it has changed over the decades," said SLQ state librarian and CEO Vicki McDonald.
Home: a suburban obsession is a free exhibition on display at the State Library of Queensland from 7 December 2018 to 14 July 2019. For more infomation, click here.
The exbibition will be part of the 2019 Asia Pacific Architecture Forum from 13 to 16 March. To view the full program, click here.
Related topics