Born in the mountain kingdom of Lesotho and now based in Johannesburg, architect Mphethi M. Morojele started his practice, MMA Architects, in 1995, a year after the end of apartheid in South Africa.
His practice – now called MMA Design Studio – has since produced a diverse body of work, won national and international awards and delivered projects that have set out to define and celebrate the new South Africa and its people.
The work engages the African landscape, incorporating indigenous knowledge and ritual to "respond to and enhance the historical and emerging African condition."

Among the practice's completed projects are the 52-hectare national memorial place Freedom Park in Pretoria, envisioned as a "leading national and international icon of humanity and freedom," South African embassies in Berlin and Addis Ababa, and the African Leadership Academy Learning Commons in Johannesburg.
In Australia for Melbourne's inaugural Indigenous Design Symposium, Go Back to Where You Came From, Morojele delivered a keynote on Wednesday 18 July – what would have been Nelson Mandela's 100th birthday.
In an interview with ArchitectureAU he spoke about the nature of indigeneity, architecture's capacity for transformation and his role in designing Mandela's funeral.
ArchitectureAU: Indigenous design perspectives are obviously highly specific to different nations/peoples around the world – but there are commonalities; is it important to have international collaboration between indigenous designers, to hold a global discourse around indigenous design?
Mphethi M. Morojele: I realized from the [Indigenous Design] Symposium that how we perceive indigeneity around the world is quite different, particularly in relation to Africa, but that the global discourse is still relevant. Africa being the cradle of humankind means that in some sense all human beings are indigenous to Africa, but in another sense there is a clear distinction between colonizers and the colonized indigenous populations. What is common amongst people who are indigenous anywhere in the world is their deep psychological relationship to land and place and their sense of ownership and belonging. This is an important design sensibility that we need to discus and reinforce.
AAU: You were born in Lesotho, which, as you say, is a beautiful and unique part of Africa – how has that upbringing influenced your work? And how does it inform your practice when you are working on projects of national importance to South Africa?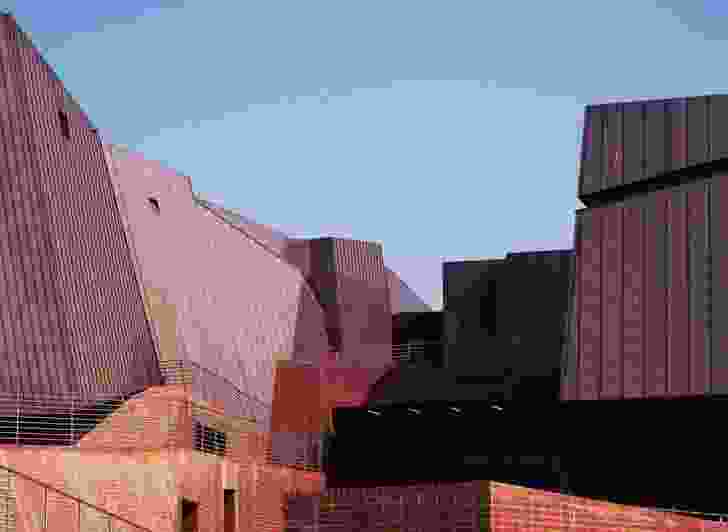 MMM: I was born in Lesotho prior to independence to parents from Lesotho and South Africa. Due to my father's work for the UN I grew up in several other countries in Southern and Eastern Africa and even had a short stint in Europe. I think this has influenced me in terms of having a global or international perspective on things but rooted in my deep-felt connection to the Mountain Kingdom. Being exposed to different places from a young age has made me become more sensitive to the particularities of place, of context, be it physical, cultural or social. My mother's family come from Soweto and were actively involved in the struggle for liberation in South Africa. This has been a big influence on my own political and social agenda in design.My design is influenced by my being uniquely placed both inside and outside the different contexts I work in, thinking globally, acting locally.
AAU: The Freedom Park Museum is emblazoned with the Khoi proverb "//Hapo ge //hapo tama /hapo hasib dis tamas kai bo" (A dream is not a dream until it is shared by the entire community). Do you see your work as playing a role in shaping that "shared dream" for South Africa?
MMM: My practice started at the dawn of democracy in South Africa when we were transforming and re-building the country. The transformation agenda meant in many instances going back to first principles of design for the new society and drawing on previously marginalized philosophies and knowledge systems. Many projects had no precedent and this allowed a great deal of freedom and required a lot of inventiveness. It continues to excite that we have such a treasure trove of indigenous knowledge that we can learn from and be inspired by and through this help shape the shared dream.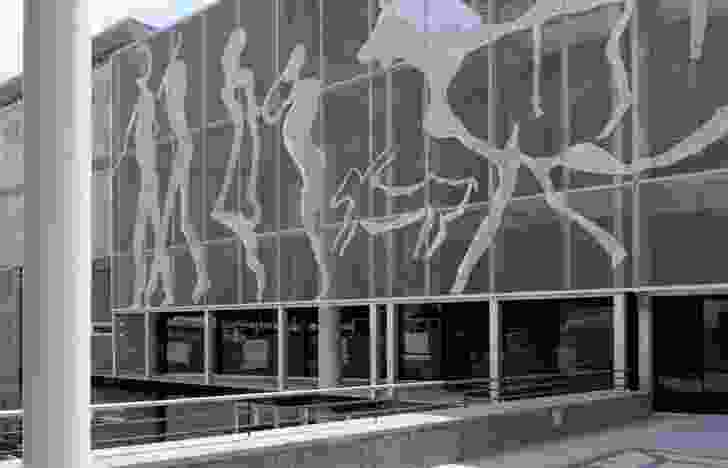 AAU: You talked in your keynote at the Indigenous Design Symposium about "planetization" – how does your work relate to this concept?
MMM: The concept talks to an understanding that we all inhabit the same planet and challenges the idea of the modern nation-state as the building block of how resources are exploited and distributed. Rather we should be working according to natural systems and bio-zones that occur across borders. Ultimately it is about finding our common humanity through the work of architecture and eventually our common citizenship with all living beings. I try through my work to locate human beings in a more authentic relationship to the environment and to each other.
AAU: Much of your work appears to be about finding spaces for ritual. Could you explain what that means and how it works?
MMM: An important part of re-building and maintaining our societies has been through the performance of rituals. This has been particularly important in post-conflict societies in fostering social cohesion. Rituals are a means of creating identity through the use of bodies in space. I have always been interested in other more ephemeral forms of architectural and spatial practice and how meaning is made through use. In diverse societies where symbols are contested this approach to architecture has a more rehabilitative potential.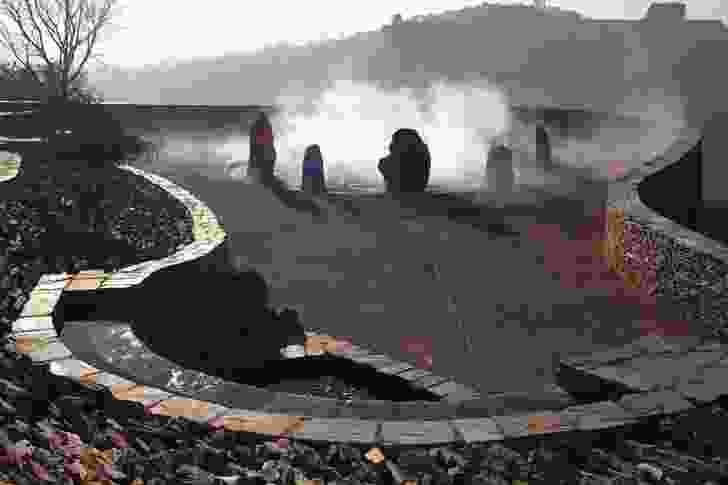 AAU: You mentioned in your keynote the Finnish architect Juhani Pallasmaa and the idea that the world of architecture is fundamentally an animistic world – how do you understand this idea? And how does the intersection of neuroscience, embodiment and architecture relate to your work?
MMM: Animism is the belief that inanimate objects (such as trees, rivers and rocks) have internal and distinct spiritual essences. This belief allows us to have a symbiotic relationship with our environment as opposed to one where we exercise "dominion over all things." Animism locates us in the environment as part of it rather than as outside observers of the environment. This is a very powerful notion that privileges our senses over our thoughts, emotion over rational thought and how different environments affect us psychologically. This approach to design, which has always been important in indigenous societies, is increasingly being backed up by neuroscience. In my work it has the potential once again for reclaiming our common humanity.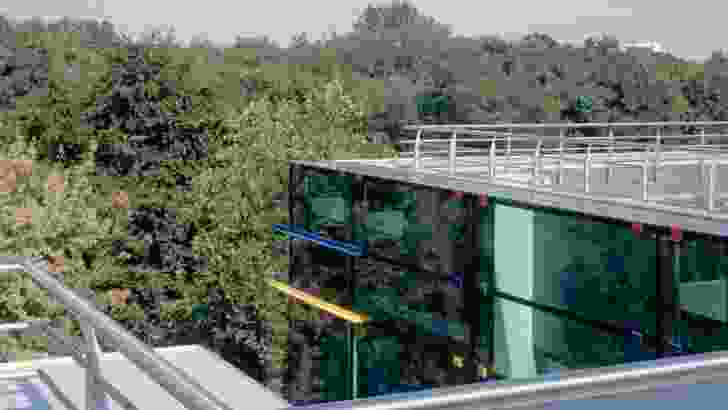 AAU: MMA Design Studio played an integral role in preparing Nelson Mandela's final departure. How was it being a part of such a significant historical moment, and were you happy with what you achieved?
MMM: The only way I could operate without panicking was to see this as another professional assignment and downplay the enormity of the event. Having worked on event planning for the 2010 FIFA world cup gave me a good grounding in event organisation, attention to detail and contingency planning. Having also worked on the Freedom Park project for over a decade gave me the confidence to prepare several design proposals for the event before the final one was chosen. Given the circumstances of the project (with unknown timelines) we were happy with what was achieved in providing a dignified send-off.