A conference on the subject of collective agency in architecture necessarily asks two questions: What would this look like for the discipline? And how do we make it happen?
The 2019 National Architecture Conference grounded these questions in a radical reconfiguring of Australian architecture through its relationship to Indigenous knowledge. While other issues emerged during the two days, this will be the remarkable legacy of the conference. Across diverse scales of practice, we heard how engagement with the First Nations people of Australia is not only a necessity but a way to enrich and propel the design of our built environment. I can't imagine a more important topic to be brokered at this point of time.
The conference plunged participants directly into personal narratives, passionate declamations and uncomfortable truths, making visible and making heard stories rarely told in architecture. The first speaker, social justice advocate Dhakshayini Sooriyakumaran, set the tone with a direct and articulate framing of identity politics. She was passionate, without being hectoring, about a discipline in which gender inequity, and the absence of Indigenous and non-white practitioners, continues in extremis.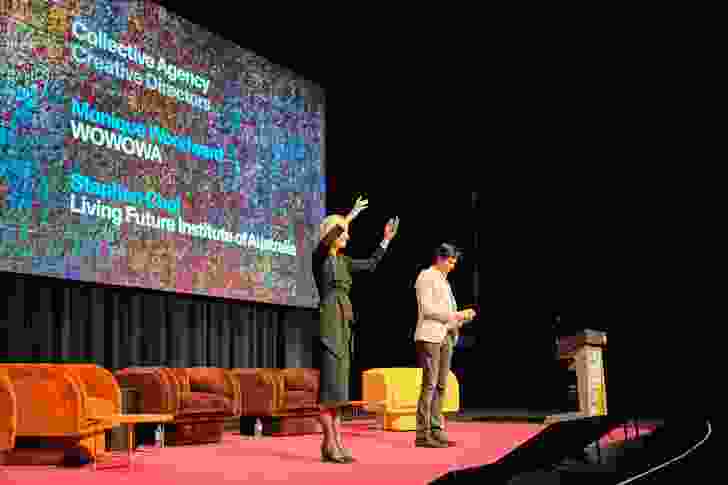 Conference directors Monique Woodward and Stephen Choi are to be applauded for their commitment to bringing these voices so forcefully into the mainstream of architecture. Like the directors, many of the speakers were under forty and they used the conference as a platform to demonstrate the efforts of this generation in social justice fields. The majority of speakers at the conference were female, hopefully proving once and for all that gender parity at these kinds of public events is now the norm rather than the exception.
In their opening, Woodward and Choi named key terms that resonated throughout the rest of the conference. They included the power of caring, generosity, courage and meaningful change. Elisapeta Heta, of Jasmax, explained that "Kahui Whaihanga", the name recently gifted to the New Zealand Institute of Architects by local elder Haare Williams, describes a protective cloak over the built environment. This was a potent example of how a shift in the way we perceive ourselves in relation to Indigenous knowledge of country could be productively reimagined. Elisapeta's presentation began with a song and ended in a haka. She described voice as both a metaphor and a mode of engagement, a way of making oneself heard and of bringing others along with you. Her call to "be comfortable with being uncomfortable because change doesn't happen without some discomfort" could have summed up the aim of the conference.
During a key panel discussion, individuals from academia, Indigenous practice, urban design and government articulated the ways in which protocols inform, constrain and open up possibilities for architecture. They showed how different forms of architectural practice were, or could be, operative in the fight for larger social and collective issues, and how architects can become critical and strategic thinkers and operators within the built environment.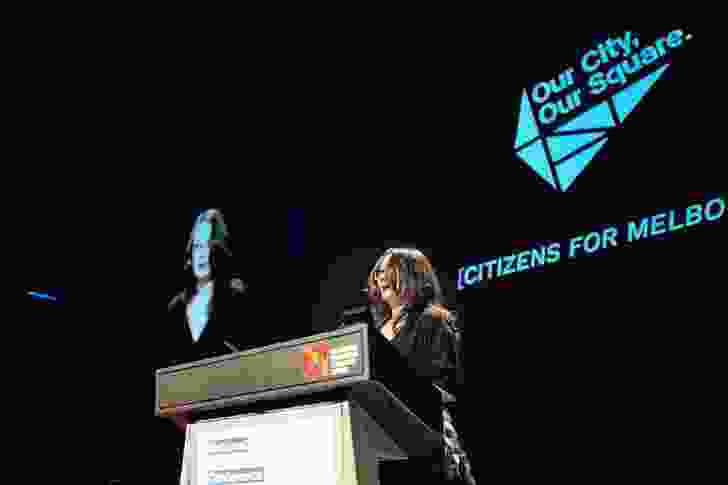 The power of activism was evident in various sessions. Olivia Hyde described the extraordinary work of the NSW Government Architects Office in embedding design into public policy. Tania Davidge, director of OoPLA (formerly OpenHAUS), stepped us through Melbourne's "Our City, Our Square" campaign, showing how collectives can successfully fight for better public spaces, even against a corporate behemoth like Apple. The work of Breathe Architecture in creating an alternative model for housing, driven by the discipline, continues to be an exemplar for what is possible.
The international speakers described refined and rigorously executed projects in regions including Ethiopia, South Africa and Brazil. However, it was the Australian stories and their deep engagement with the ground (so beautifully visualised by local firm Baracco and Wright) that truly resonated.
Indigenous stories were forceful and articulate, including Sarah Lynn Rees' diagram of protocols for Indigenous engagement and Ros Moriarty's empowering work with her family's collaborative design company, Balarinji. Sydney firm Future Method Studio highlighted the need to operate politically in market-driven and often opaque urban power structures. Their work was also a reminder that Indigenous frameworks are an issue of country that is situated in urban as much as regional scenarios.
It looked like a lacklustre ending by Marcos Rosello from All Design, whose sales-pitch bravado and glossy built objects returned us abruptly to the male star architects of past conferences. However, Shelley Penn's summing up saved the day. She engaged the whole room by asking, "Are you doing the real work? I don't mean putting in the hours. I don't mean being competent and professional. The real work is the stuff that hurts your brain or your heart. Creative work or thoughtful work or personally challenging work. The stuff we know we have to face if we want to be true to our values."
While it might seem harsh to pick holes in a conference with such exceptional content, it is vital that we remain critical. Throughout the session breaks, I often heard variations of the question, "Are you woke enough for this conference?"1 – a question that exposes both the positives and negatives of its enlightened approach, and the generational and political divide it perpetuated.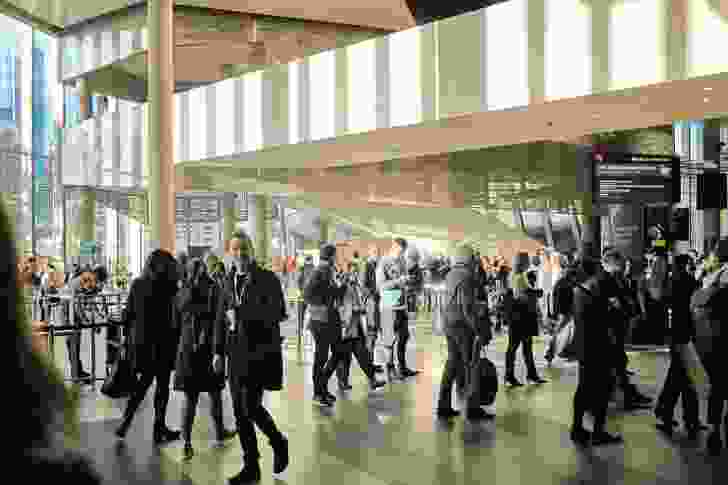 In an era where the deeply divisive, binary politics of "us versus them" have been allowed to triumph, there is the need for progressive activists to operate with greater nuance and generosity. The conference's byline – "Are you an attendee or an activist?" – alienated a sector of the audience before anyone even spoke a word, and one speaker began by addressing their talk to just "the activists in the room." It's easy, though, to preach to the converted, harder to inspire and convince those on the other side. Here was an opportunity to bring this kind of agenda to the diverse public platform of Institute members and convince them of its merit. Making a stand could feel easy, as long as you had a smart phone and could find the right app. Online polls and pledges lacked intent and meaning, representing simply another form of clicktivism and virtue signalling instead of a way to embark on the hard work of meaningful change.
The claims of disciplinary transformation were set up as a fait acompli by the directors. However, real, lasting change takes more than sitting passively in a conference centre for a couple of days or making a stand via an online pledge. How do you truly mobilize collective action, developing solidarity among stakeholders who may lack common backgrounds and even common values? Those stakeholders are clients, they are colleagues, they are employers and employees – and they are the public that architects may never speak to but will impact every day.
Through words and the rich sound of the didgeridoo, Louis Mokak of Indigenous Architecture and Design Victoria (IADV) and Alex Splitt of Yarn Bark ended the conference with a dignified and eloquent message. Here was the heart as well as the head and a sense of what a meaningful relationship with Indigenous Australia might actually feel like.
1 "Woke," a contraction of the vernacular phrase "stay woke," is a term used to describe alertness to issues of racism and social injustice. The term has been used widely since 2014 as a result of the Black Lives Matter movement in the United States.