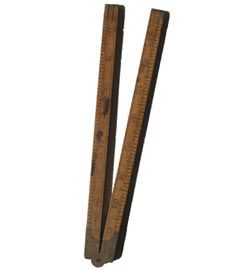 The last issue of Architecture Australia featured winning entries from the AA Prize for Unbuilt Work, which played such a key part in Australian architectural culture in the 1990s. In that issue I outlined the background to the prize, canvassed the motivations that drove it, and placed it in a broader context by discussing the important role that "paper" architecture has played over centuries of architectural practice and discourse.
We have been delighted by the response to this coverage, and by the enthusiasm that has greeted our intention to re-establish the prize a decade on. We were correct in thinking that the time is ripe to once again acknowledge, celebrate and reward this largely unseen and unsung body of architectural work.
The magazine will give further depth to these efforts to recognize the value and impact of unbuilt work by continuing to retrieve fascinating paper projects from the past through our new Radar Unbuilt series. In this series we will invite individuals to nominate unbuilt works from Australia's architectural history, projects they find captivating or compelling or instructive, and that they feel are worth recalling. The first two works in this series – Robin Boyd's 1972 Australian Exposition and Swetik Korzeniewski's entry to the New Parliament House competition – have been chosen by Philip Goad and Andrew Hutson. Each has selected a work which they came across in the course of wider research projects.
Future Radar Unbuilt pieces will continue to draw on the work of architectural historians and researchers.
We will ask what intriguing and instructive works these researchers have found while digging about in archives and offices. This has the added advantage of making some of this hidden historical work available to a wider professional audience. But I am also keen to have input from practitioners – what forgotten unbuilt projects have been valuable in the development of your work? What works have stayed with you, perhaps subtly influencing the way you think about architecture? What projects have you seen along the way that you think are worth sharing with the architectural community? I would welcome your input – please get in touch if there is a project you want to nominate for inclusion.
But, most importantly, we are excitedly planning the launch of the new AA Prize for Unbuilt Work.
We are establishing our judging panel and finetuning the entry requirements and criteria. The formal announcement will be made very soon, and we are relying on our readers' input and enthusiasm to help make this a success – so start thinking what to enter now!
The other new thing readers will notice about this issue of Architecture Australia is the look. We have new graphic designers – Studio Round is now responsible for the magazine's graphic approach and we are looking forward to working with them over the coming issues.
We would like to take the opportunity to thank Michelina Evangelista, who has worked on the magazine for well over a decade, first as part of Holliday Martin and then in private practice. Over this time Michelina has shown enormous commitment to the layout of the magazine, always respecting and appreciating the content – the architecture, the photography and the text – as she strove to make each piece work coherently on the magazine page. I am sure our readers will join us in thanking her for these efforts and wishing her well in new ventures.
Justine Clark, editor Architecture Australia.