Architectural books, monographs and magazines were well represented at the 2018 AGDA Awards, organized by the Australian Graphic Design Association. The awards "recognize the best work in Australia across a wide range of disciplines," including Architecture Australia, the national magazine of the Australian Institute of Architects published by Architecture Media. It received a distinction in the Publications category. The magazine was redesigned in 2017 by Melbourne design studio Years-Months-Days (Y-M-D).
The designers were Liz Cosentino and Steve Lees, with Shirley Abbatovi, Matt Edwards and Meg Phillips as creative directors.
The top prize in the Publications category, the Pinnacle, went to the National Gallery of Victoria's catalogue for the 2017 Triennial, designed by Dirk Hiscock.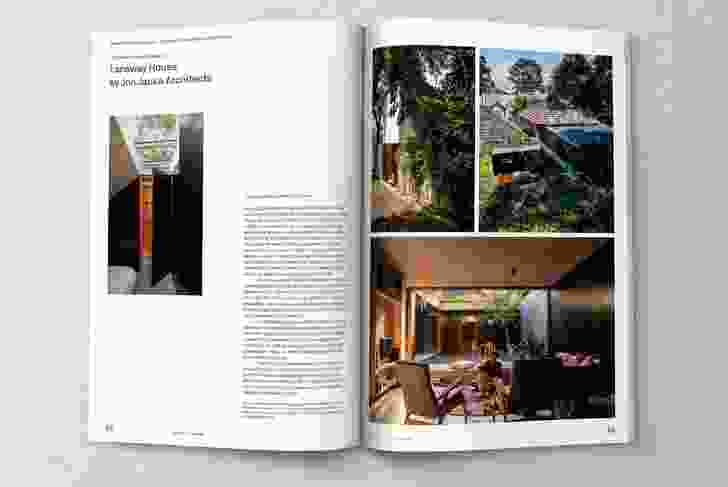 Elsewhere in the same category were two books designed by Stuart Geddes and published by Melbourne-based Uro Publications, both of which received Distinctions. The first of these, Somewhere Other: John Wardle Architects, documents John Wardle Architects' installation in the 2018 Venice Architecture Biennale. The second, Architecture in its Continuums, was written by Leon van Schaik.
Among the finalists was Tom Mark Henry. – Ten Spaces, designed by Christopher Doyle and Co., which collects projects by the interior design practice. Urban Choreography, also designed by Stuart Geddes and edited by Kim Dovey, Rob Adams and Ronald Jones was another finalist.