Construction on the Genton Architecture-designed Frankston railway station in Melbourne's south-east will begin in February after the Victorian government awarded to project contract to John Holland and KBR.
Genton Architecture, in collaboration with McGregor Coxall, won a two-stage design competition for the project in March 2017. Their proposal was unanimously chosen from 39 entries.
The design is distinguished by a translucent canopy and screen, which will be elevated above the platform to allow natural light and ventilation to penetrate the space beneath.
The design has been refined since the conclusion of the competition, in consultation with the government and its agencies.
Marc Debney, director of Genton Architecture, said the main changes were due to making the design functional around rail requirements.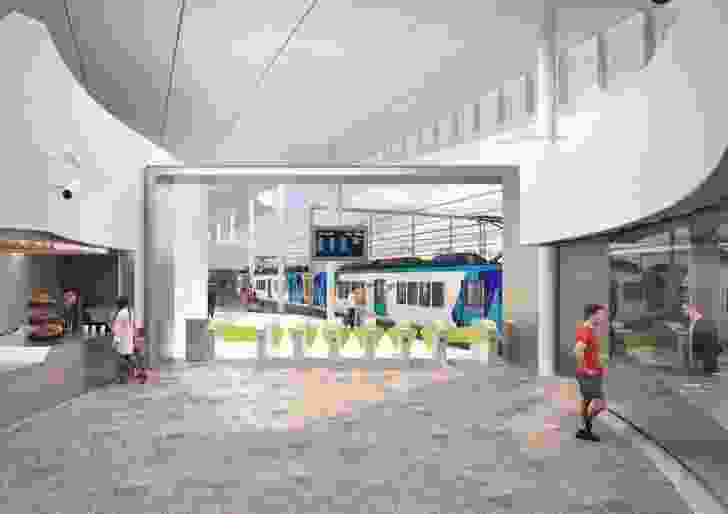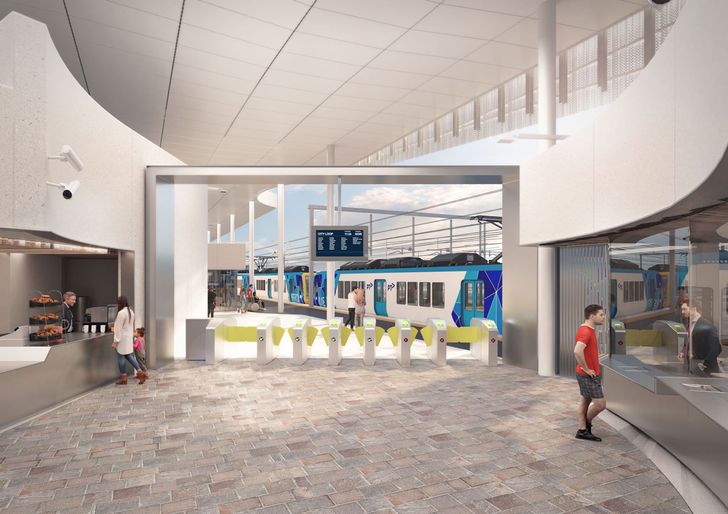 The shape of the canopy has altered as well as the materiality, which was originally proposed to be a recycled polycarbonate chainmail, but will now be corrugated, perforated metal powdercoated white. The new material is more durable and complements the station's nighttime lighting design.
Genton Architecture and McGregor Coxall have also refined the design with consideration to entry points around the station precinct. The design still retains inspiration from the coastal terrain of the context with shapes that reference the environment.
"The key design elements are still the same and design intent has been well preserved,"
The $63 million redevelopment of the station and surrounding precinct will also include four station buildings: a cafe, an administration building including a ticket office, a waiting room and toilets and driver facilities. There will also be a new public plaza and walkways intended to create a safer area around the station.
The station buildings will be prefabricated due to time constraints in the construction period.
The station upgrade is expected to be completed by the end of 2018.
Related topics