Gender equity advocacy organization Parlour has launched an online register of Australian women in the built environment in an effort to raise their public profiles.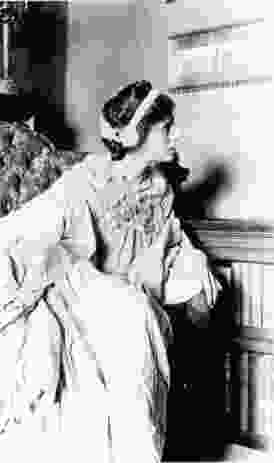 The register, named Marion's List in honour of Marion Mahony Griffin, is also intended to be a resource for event organizers looking for expert commentary at talks, conferences, on juries and in teaching positions.
"We are very conscious of the all-male panel phenomena," said Parlour's Justine Clark."There are two aims: one is to raise the profile of women in the profession more generally and the other is to be an active resource for people to use and to get a bigger range of voices into the public realm."
The list will be user generated. Parlour is calling on women in the profession to create profiles for themselves on the website, developed by Peter Johns of Butterpaper.
"It's a first step of putting people into the public realm," Clark said. "We're very inclusive, it's not all about being a registered architect, it's about developing a more complex, richer view of the profession."
Marion's List has been launched amid a groundswell of support for more gender-balanced panels at public speaking events. In March 2016, the executive director of the U.N. Global Compact, Lise Kingo, announced that the organization's 80 employees will no longer participate in or host all-male panel discussions, reported the Huffington Post. And in May 2016, the Sydney Morning Herald reported that five of Australia's most booked male conference speakers will boycott panels that don't include women. Many other high-profile individuals have agreed to take the Panel Pledge to not appear on all-male panels.
In 2015, Australian organization Chief Executive Women, along with Women's Leadership Institute Australia and Male Champions of Change, released a Panel Pledge guide, aimed at achieving gender balance at every forum.
The organizers of Marion's List intend to launch a Panel Pledge campaign next year.
Clark said there are many reasons why women architects are not equally represented on public speaking panels.
"There are many great women out there keen to have a public voice, but there are also complex reasons why some women may say no. It might be because they're busy – often the same woman gets asked again and again. The solution to this is to widen the range of women invited," she said. "Some women may also say, 'Oh no, I'm not sure I'm the right person.' My answer to that is people running events want them to be really good. They wouldn't ask you to do it if they didn't think you could perform."
She hopes Marion's List will make "women much more active in the public culture of architecture, speaking from positions of expertise, and [provide] a richer view of what the profession is."
To create a profile on Marion's List, click here.
Related topics