Interior designer Katie O'Brien's talk at TEDxSouthbankWomen in December 2013 looks at three Melbourne projects that challenge traditional notions of interior design: the Peddle-powered Phil & Jess, the Silo (zero-waste) Cafe and the Citiniche crowdsourcing housing initiative. All, says O'Brien, are about the design of not just spaces, but processes, and all are creating "ridiculously positive disruptions in their community".
Like a lot of TED talks, it's a little self-indulgent, but very well-paced and pitched for a broad audience. While the name of the talk, Renaissance (Wo)man, is largely at odds with the content, Katie manages – with easy humour and clever choice of visuals — to touch on some big issues around the architect/interior designer divide, and the gender politics behind it.
Katie O'Brien is design director at Melbourne-based Super Tectonics. In Brisbane, she hosted the Design Institute of Australia's Queensland Dialogues seminar series, practiced as a commercial interior designer and lectured at the Queensland University of Technology. Katie moved to Melbourne in 2013 to complete her Honours degree in Design at the Royal Melbourne Institute of Technology and started Super Tectonics with interior designer Ash Every.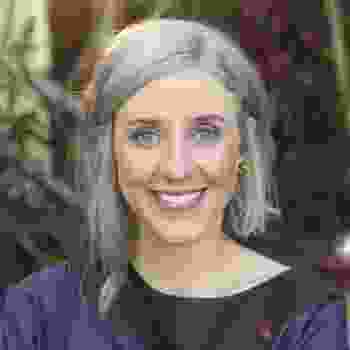 See more talks from TEDxSouthbankWomen.
Related topics