In March 2012 on the front lawn of the architecture building at the University of Western Australia (UWA), an unbuilt masterpiece by Pier Luigi Nervi was finally realized. It was fifty-four years late and 130 kilometres south of its original site. The soaring white cathedral had been commissioned by Western Australia's Benedictine monks at New Norcia. But students resurrected it, among forty other buildings, for the UWA project Unbuilt Perth. Using free augmented reality software on mobile phones and tablets, visitors could walk inside the virtual building at real scale.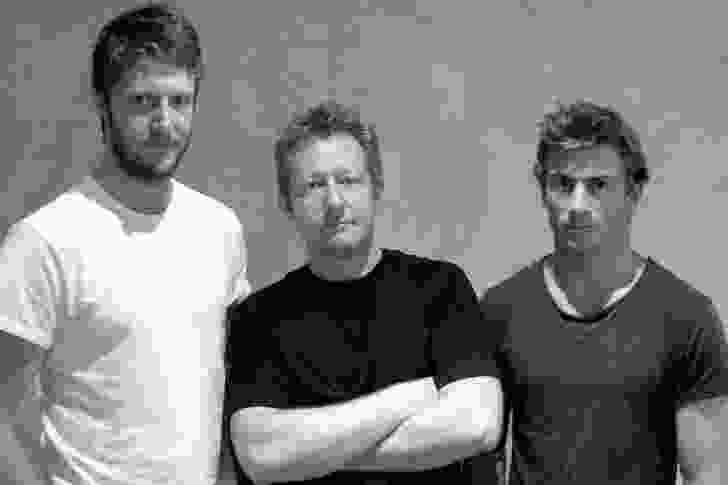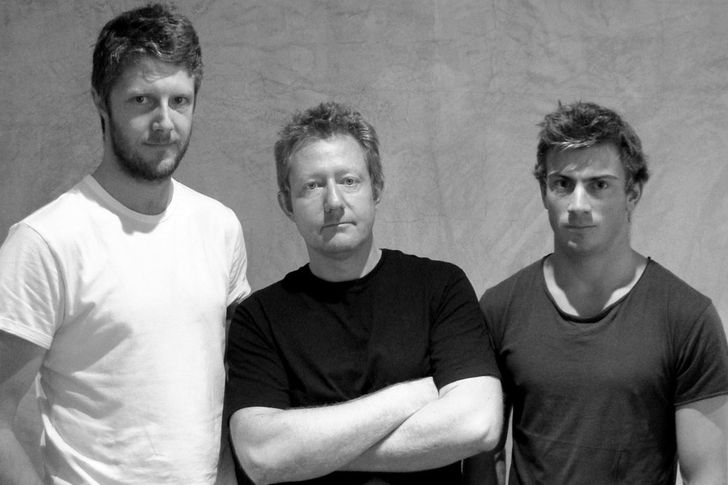 "If you tag a GPS co-ordinate you can stick three-dimensional content into the environment and the phones will pick up where it is," explains Rene van Meeuwen, UWA assistant professor and founder of Perth architectural practice Felix. By pointing their device at a tagged photograph of the Nervi building a 3-D image of it appears on screen. Moving the device causes the image to also move, creating a sense of immersion in the building.
Enhancing teaching is one scenario for augmented reality. Outside the student environment, Felix is using the same technology to enhance our appreciation of future public spaces. For the Green Square Library and Plaza Design Competition for a new satellite city of Sydney, Felix uses augmented reality to add another layer to the public space of the central plaza and library. "We're suggesting another way of how you design a building, or look at a landscape or a space based on images, triggers, technology and human interaction as well," says Felix co-director Matt Delroy-Carr.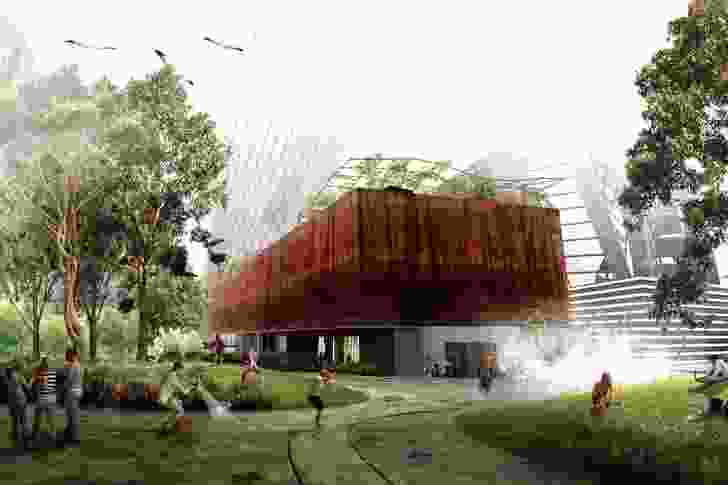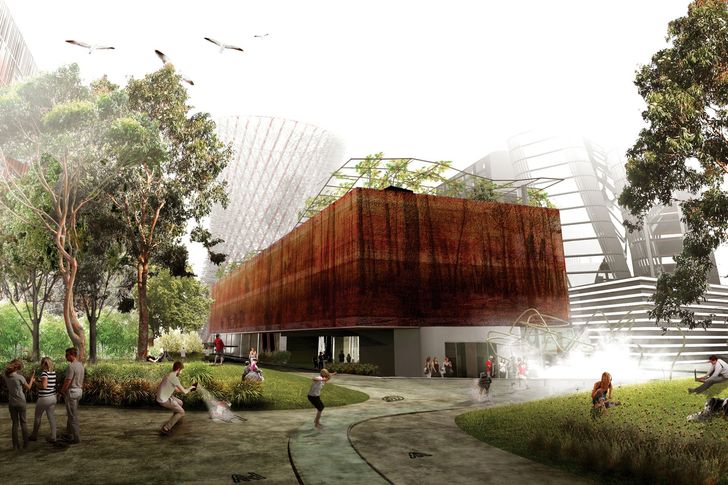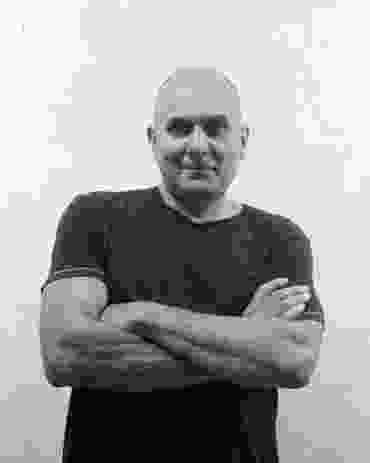 Beyond the social and educational role augmented reality might have in a library or plaza, it also has a sustainability potential. "Buildings may not need to be as resource heavy if you could augment parts of the brief," says van Meeuwen.
Felix emerged just two years ago. Alongside van Meeuwen and Delroy-Carr are Romesh Goonewardene and Craig McCormack. Architects spending half their time teaching may not be unusual, but Felix frames it differently. "Rather than just architects we see ourselves as high-end software users," says van Meeuwen.
Indeed, van Meeuwen sees a revolution taking place, drawing comparisons to the seminal Robert Hughes documentary The Shock of the New. Just as the industrial revolution influenced how architecture was built and developed into a modernist aesthetic, software like AutoCAD, Photoshop, 3ds Max and Grasshopper is having a similar impact, van Meeuwen believes. "Software starts to be used to design stories and meaning," he says.
The firm's most speculative project to date is Maribor, a futuristic plan for the Slovenian city. The project was included in Australia's Formations exhibition at the 2012 Venice Architecture Biennale before being presented in Maribor itself. "It came out of research that was specific to Australia," says Delroy-Carr. "Perth is rife with sprawl so we were taking our own understanding of the city and how it can develop in a negative way and suggesting a possibility to avoid this using a high-density area to develop."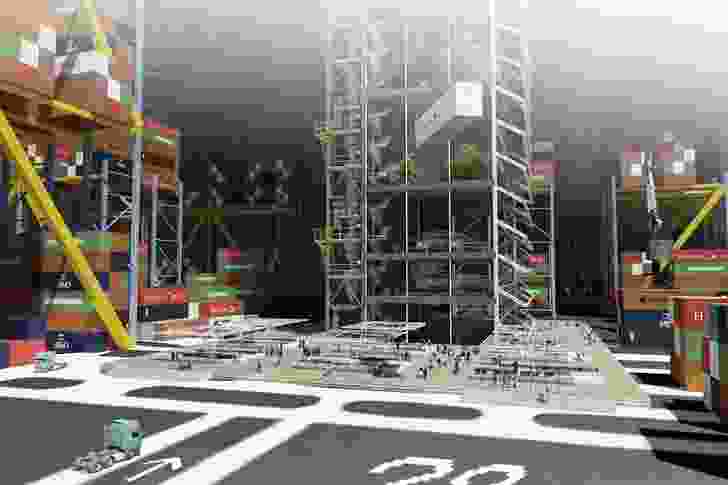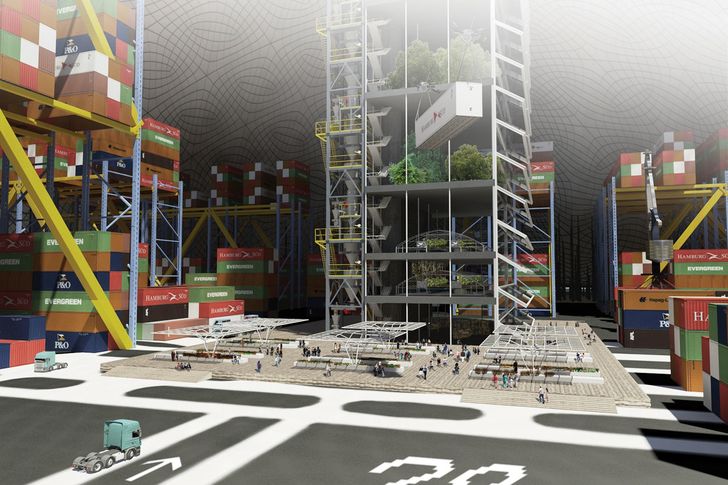 Abstracting the Australian pergola, they treated the suburb of the future as a mega-warehouse to collect water, harvest solar energy and determine spatial conditions around the city. "It incorporated water harvesting systems, [vertical] food production and harvesting and the possibility of space travel through the elevator," Delroy-Carr explains.
The space elevator stems from McCormack's research. "I'm interested in architecture expanding beyond earthly bounds," says McCormack, who is completing a PhD in space architecture. "I was imagining a distant suburb of Maribor in geostationary orbit."
Such wildly speculative scenarios based around technology recall the work of Archigram. Where Felix imagines literal satellite cities orbiting earth, Archigram devised walking cities wandering earth. "Archigram is integral to our practice," says Delroy-Carr. "It stems from our interest as a research practice as well as a design practice. In a utopian sense it's about speculating on something better – changing people's perceptions of what architecture and design and ideas can be."
Part of their ambitious vision is to return to Venice. Unbuilt Perth was just a starting point. Unbuilt Australia is their next venture. "We have a whole series of buildings from international architects and Australian architects who were proposing buildings within Australia that were never realized, and we're going to bring them to life," says Delroy-Carr.
The list of potential candidates reads as a who's who of twentieth-century architecture: Walter Burley Griffin, Zaha Hadid, Steven Holl, Aldo Rossi, Alvar Aalto. "We've tracked them down, found drawings, images and ideas from competitions or buildings never realized because the client didn't want to fork out money," says McCormack. "And we have tried to revisit them through the animation and through augmented reality, and also using a 3-D printer to reproduce smaller-scale versions of the buildings. The list is huge. There are hundreds of buildings that for one reason or another just weren't realized."
Students are enthusiastically working on it as part of their computer unit. Not only do they hope to tour it around Australia, they plan to pitch it as a 2014 Venice Architecture Biennale entry.
Source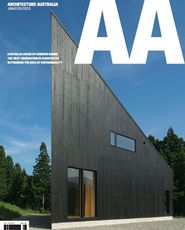 People
Published online: 11 Apr 2013
Words: Ray Edgar

Issue
Architecture Australia, January 2013
Related topics