Robert and Brenda Vale's recent guide to sustainable living, Time to Eat the Dog?, is based on their calculations of how far short of sustainability our daily life is – and as the gallows humour of their title suggests, it is well short. On their analysis, the inconvenient truth about our contemporary houses is, fundamentally, their size: it's just not enough to make them much more energy-efficient while we remain material gluttons. "If we want to keep our modern comforts and aesthetics," the Vales conclude, "the message is that we need to think small."1 This may seem obvious but, as they observe, why then have we largely been "concentrating on trying to improve design and building technologies and materials?"2 Such improvements are valuable but not if we then double the size of our dwellings or continue designing and building so that our attachment to things, and the things themselves, are unlikely to last or are incapable of doing so.
In addition to building smaller, we need to give more weight to informal built space – or "edge space" as the Vales call it – and to gardens as settings for daily life. The verandah, the carport, the undercroft of an elevated house or the terrace under a grapevine are all typically less demanding spaces in terms of the materials and energy required for their fabrication, use and maintenance. We usually only think of these spaces as adjunct or secondary spaces and equip them perfunctorily. An informal airy or sunny building or lean-to in the garden, however, could be a serious replacement for some of the internal living space we desire and reduce our footprint accordingly. Such a space might be less devoutly utilitarian than the shed, more versatile than a pavilion, with its edges given over to the productive functions and decorative possibilities of the garden. It is instructive that we have no word in common use for a space of this kind.
We also need to find ways to share space more effectively and enjoyably in our homes and neighbourhoods, partly because building smaller will entail more sharing but also a direct investment in sustainability. This may prove to be a difficult task since sharing is often seen as inferior. When I first saw a bathroom thirty years ago with two handbasins, one for each member of the household, I was dumbfounded. A second basin, with the additional floor area it demands, was a blunt reminder of how rising levels of affluence relentlessly erode our willingness to schedule use or share resources. The suburbs have been described by one historian, Lewis Mumford, as a "collective attempt to live a private life" and by another, Tim Rowse, as "modern capitalism's domestic annexe," but that is not the whole story. The street party, playgroup, Meals on Wheels, community garden and that recent and highly successful Australian invention, the community men's shed, are all examples of contributions to sustainability through voluntary sharing. They draw on existing space and resources, tap underused human capacities, foster community solidarity and involve little travel. Such arrangements produce much-needed goods and services or simply provide settings that enable people to be otherwise "well occupied," as Hugh Stretton has remarked, beyond the capacity of the market to deliver.
Home renovation is a frontier of sustainability and an opportunity to rethink how a house is occupied rather than merely relying on the great big new extension to solve everything. The flexibility of Brisbane's older timber houses, often on hilly sites, makes them a laboratory for this rethinking and may help to sustain this valuable stock of houses. In the Balmoral House, for example, Owen & Vokes has deftly re-imagined the familiar front/back distinction, restoring the original front verandah and giving it a new life as the principal eating area by relocating the kitchen alongside. New back spaces are organized as a vertical extension, accessed externally from a stair which provides a direct path to the garden and emphasizes the separation of these spaces from everyday household life. A small net increase in the floor area of this modest weatherboard house, with a negligible increase in its site cover, has achieved a significant increase in utility and liveability. With thoughtful and forthcoming clients, these spaces have been imbued with the meanings that underpin such pragmatics and upon which sustainability itself depends.
See the Balmoral House case study here.
1. Robert and Brenda Vale, Time to Eat the Dog? The Real Guide to Sustainable Living, (London: Thames and Hudson, 2009), 147.
2. Robert and Brenda Vale, Time to Eat the Dog?, 189.
Source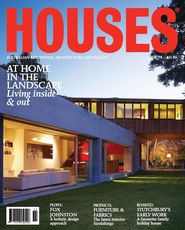 Related topics