The celebration and documentation of the significant works of little-known architects is always welcome. Such accounts are made all the more poignant when the buildings under examination have contributed, quietly and substantially, to the making of a city or where they have underpinned the introduction or development of a specific building typology. Graeme Trickett and Ken Charlton's Repose: the contribution of Dirk Bolt to Canberra's architecture and planning is one such study, bringing to the profession's attention, largely through Trickett's careful and conscientious research over many years, the Canberra buildings of Dutch émigré and architect Dirk Bolt. Following on from its important 2007 monograph on Enrico Taglietti (also featuring contributions by Ken Charlton), the Australian Institute of Architects' ACT Chapter has continued to foster detailed research on individual Canberra architects, and this book, like its predecessor, will become an important historical document. It's also an example of institutionally sponsored research that might be followed by other chapters across the country, bringing to light undiscussed architectural gems and exposing the work of colleagues otherwise overlooked by the nation's limited number of architectural histories.
After initial training in Delft, Dirk Bolt (1930–) completed his architectural education in Hobart and established an early and important career for himself with D. Hartley Wilson in Tasmania. By the time of his arrival in Canberra in 1964, he was already an accomplished designer. Dropped into Canberra at one of its most opportune moments of architectural productivity, Bolt was to complete a series of modernist-inspired and brilliantly planned single family houses, the seminal institutional work Burgmann College (1965–71) at ANU, a series of commercial/retail centres peculiar to Canberra in their intimate scale and low key monumentality, and a truly innovative series of medium-density housing groups. All are worthy of serious scrutiny today, as they involve deftly resolved issues of open space, light, air and ventilation, community and propinquity.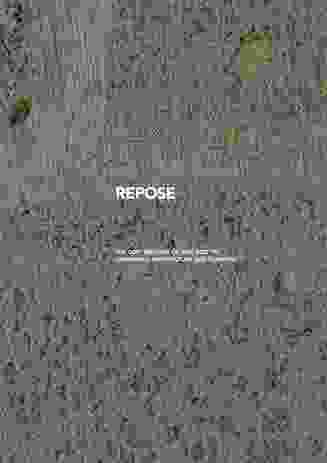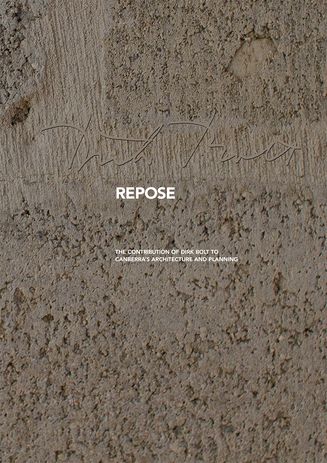 In much the same way that Ian McKay's Living and Partly Living: Housing in Australia (1971) and Howard Tanner's Australian Housing in the Seventies (1976) are key texts that indicate the richness and depth of experimentation in housing design that characterized the period, this monograph adds to and builds upon an important legacy of Canberra's urban development that has largely gone undocumented. It offers invaluable contemporary lessons for the rest of the country. Trickett's efforts in compiling this material are especially commendable. Charlton's sole chapter, on Bolt's street-scaled shopping centres, is equally important for its insight into a previously unstudied building form in Australia. Bolt was also an accomplished designer of concrete block and the rigour with which he deployed this material is evident in the graphically precise house plans included in the book (beautifully re-drawn by Bolt himself), especially the Westerman House, Deakin (1964–65).
The implication of this book by Trickett and Charlton is that, given the quality of the work produced by Bolt in Canberra, there could easily be a similar volume devoted solely to Bolt's Tasmanian buildings: his church and library designs; Christ College, Hobart at the University of Tasmania (1960; one of Australia's earliest and most notable examples of what you might call Brutalism); and other works like the Bathing Pavilion at Sandy Bay (1962). Piecing together the nature and extent of Bolt's contribution to another significant Brutalist landmark, the State Offices at 10 Murray Street, Hobart, would naturally form part of such a book. The Institute's Tasmania Chapter, take note! Another volume could be written on Bolt's work overseas for the World Bank in Gambia (1971–75) and Indonesia (1976–78), and his teaching in urban planning at the University of Auckland (1979–83) and Enschede, Holland (1992–95). Trickett and Charlton have thus done the profession a great favour. They've opened the door onto the life and work of a major postwar architect-planner.
If criticism can be leveled at this book, it would be for its lack of a select list of works and, more importantly, a conclusion. The book stops too suddenly and without an appropriately ambitious pronouncement on the importance of Bolt's contribution to, and place within, Australian architecture. As an architect, just made newly aware of the extent and range of Bolt's buildings in Canberra, I wanted even more plans, more sections and more elevations. Bolt's work is worthy of detailed investigation for its design lessons alone. I also wanted to read more of the writings of this obviously highly urbane, ethically just but at the same time modest architect, whose contribution crossed not just state but international boundaries. However, this is unfair carping. Trickett and Charlton's monograph whetted my architectural appetite. Please, ACT Chapter, give us more.
Repose: The Contribution of Dirk Bolt to Canberra's Architecture and Planning (Graeme Trickett and Ken Charlton, Australian Institute of Architects, Canberra, 2013, 172pp)
Related topics