A retired architect in Geelong has shared drawings of some his city's architectural landmarks for the wider community to colour in.
Inspired by his Brisbane-based grandchildren's love for the city they call the "City of Dreams," Peter Campbell dusted off his pen and recreated sites including The Carousel Pavilion and Steampacket Gardens, the Old Geelong Post Office and Cunningham Pier, as well as the Geelong Library and Heritage Centre by ARM Architecture.
"I got into architecture because of a love of drawing," Campbell told ArchitectureAU. "Obviously the way things are done have changed over the years, with everything being done through CAD now, but my wife suggested I draw buildings in Geelong as a way to stay drawing, and be able to give something to the grandchildren."
The drawings were originally done as a Christmas present for the grandchildren, but they were soon passed on to another friend who thought they deserved wider distribution and brought them to the attention of the Geelong council.
His illustration of The Carousel Pavilion and Steampacket Gardens was printed in the April/May edition of the City of Greater Geelong's Community Update, and more of his drawings are available to be downloaded for colouring in activities from the council website.
While Campbell said his own grandchildren were "a little bit scared" to put colour on the drawings, he hoped his work could provide a pastime for children during the current lockdown and encourage an appreciation for architecture.
"I just want to promote architecture," he said. "I still have that interest – you don't lose it after 50 years of practice."
Carousel Pavilion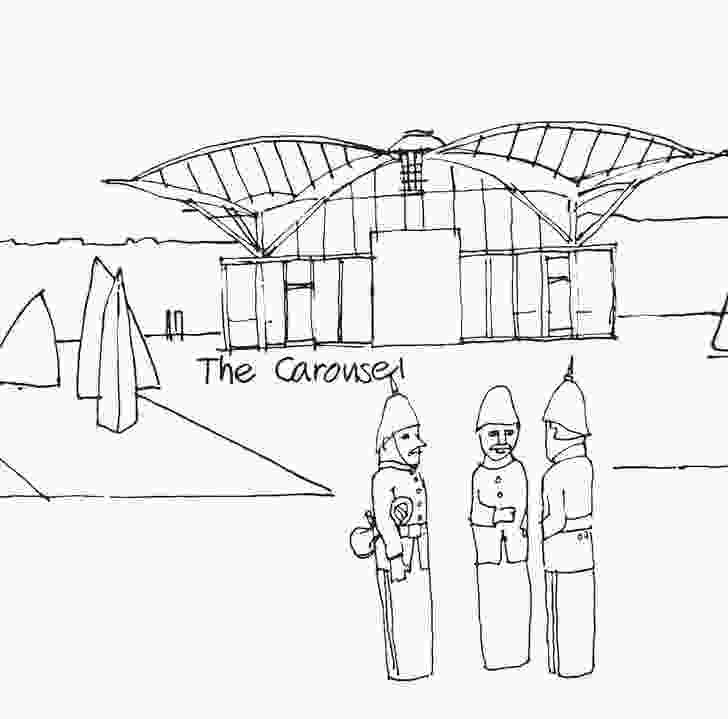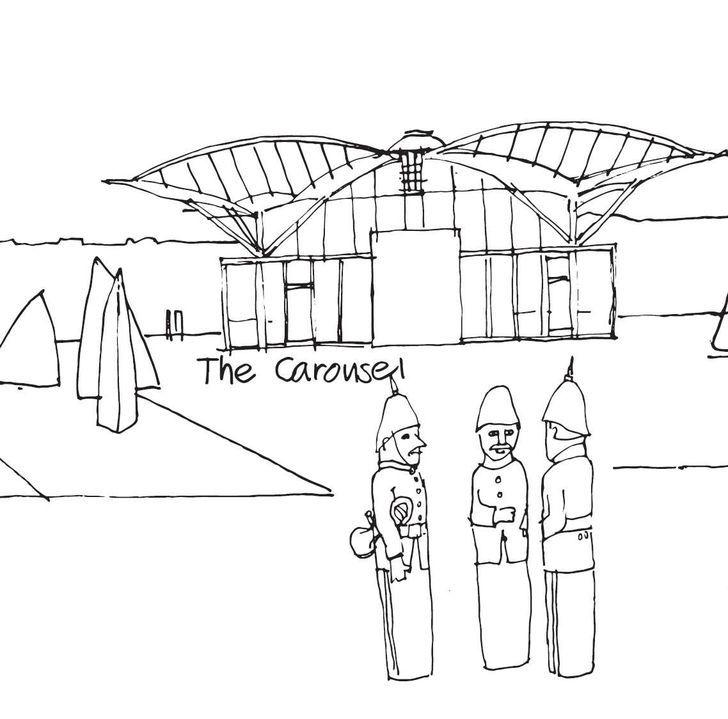 The striking steel and glass Carousel Pavillion, completed in 2002, was designed by McGlashan Everist Architects to house a restored c.1892 Armitage-Herschell 36-horse carousel, the steam engine that drives it and a period band organ and ticket box. Its design combines a transparent, permeable glass box with six steel "trunks" that branch to support a roof of intersecting vaults.
Old Geelong Post Office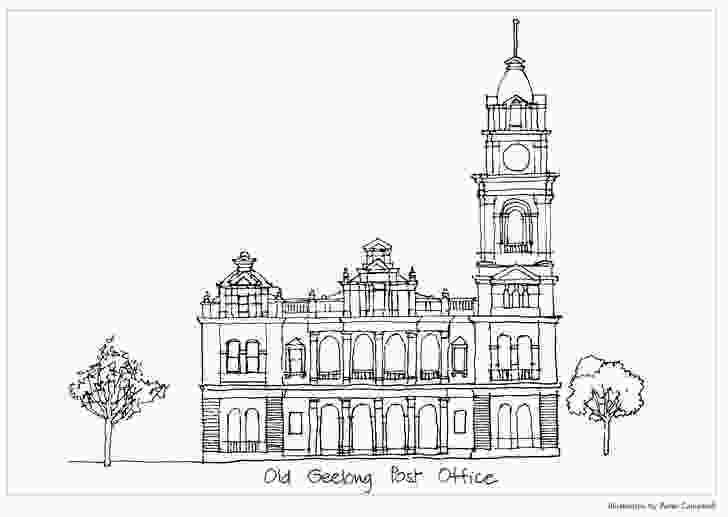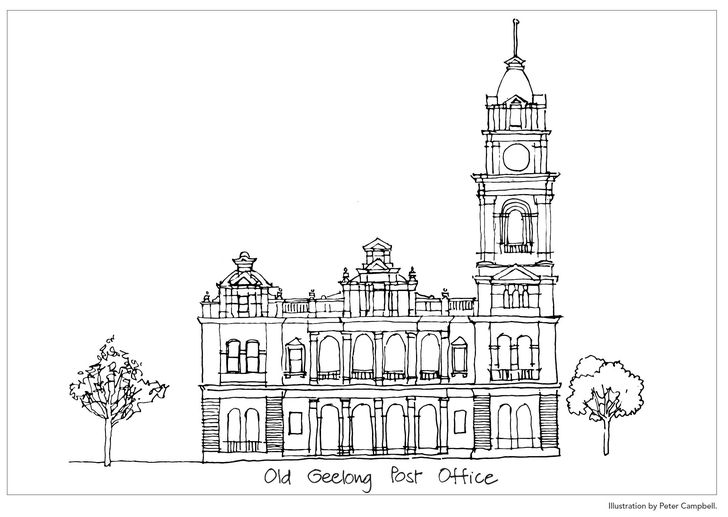 One of the largest regional post offices in Victoria, the Old Geelong Post Office building demonstrates the "architectural flamboyance" associated with the Public Works Department during the tenure of Henry Bastow as senior architect, between 1883 and 1890, according to the Heritage Council of Victoria. The two storey rendered brick building with an ornamental tower was designed by JH Marsden (assisted by JH Brabin) of the Public Works Department and was built in 1889-90 by David Kinnaird. "The substantial two storey loggia surmounted by dormers and multiple pediments, is a particularly fine example of a late Victorian boom style public building with a French Second Empire influence," reads its heritage statement of significance.
Cunningham Pier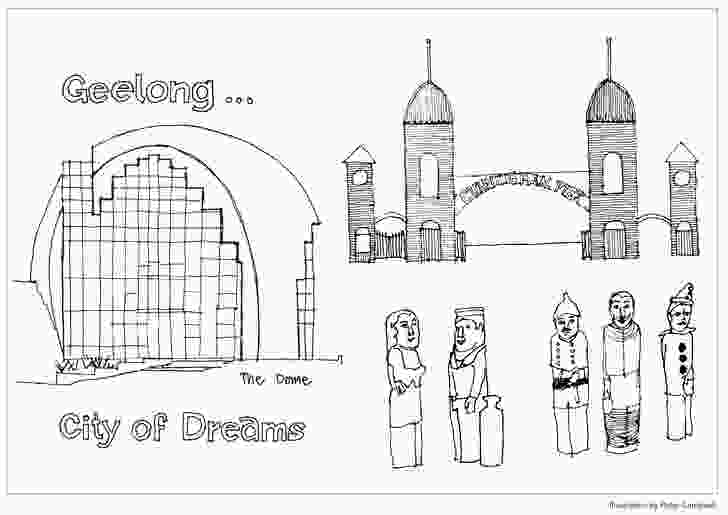 Completed by the Geelong and Melbourne Railway Company in 1855, the Cunningham Pier has played an essential role in Geelong's import and export trade. Previously known as Railway Pier and Railway Jetty, the pier was used for most of its life to traffic coal to the Geelong Railway Station. From 1989 until today, it has become the setting for many of Geelong's major social events.
Campbell acknowledged that the buildings depicted in his drawings are located on Wadawurrung Country. He plans to share more drawings in the coming weeks.
Related topics