Monash University has opened a $54.3 million performing arts centre at its Clayton Campus which includes an upgraded modernist theatre and two new concert halls.
Peter Elliott Architecture and Urban Design led the design for the centre, which was officially launched on 13 May.
At its heart is the revitalized Alexander Theatre, a monolithic modernist building with tapering walls, which was designed by Eggleston MacDonald Secomb Architects and constructed in 1967.
The architects have undertaken an extensive refurbishment of the theatre, while also referencing its architectural language in the new additions.
Speaking with ArchitectureAU when the design was revealed in August 2016, Peter Elliott said, "When we saw black-and-white photos of the building from when it first opened, it looked extraordinary.
"It's got a Mesopotamian kind of look about it. It's quite a strong building with the way the tectonic shapes of it sit in what was a big open landscape, but [it] got crowded out over time so we've simplified that and got it back to the raw building again. There are really beautiful grassy berms around the two sides of the building, which make the building feel like it was sitting on a big plinth, and they're being re-established."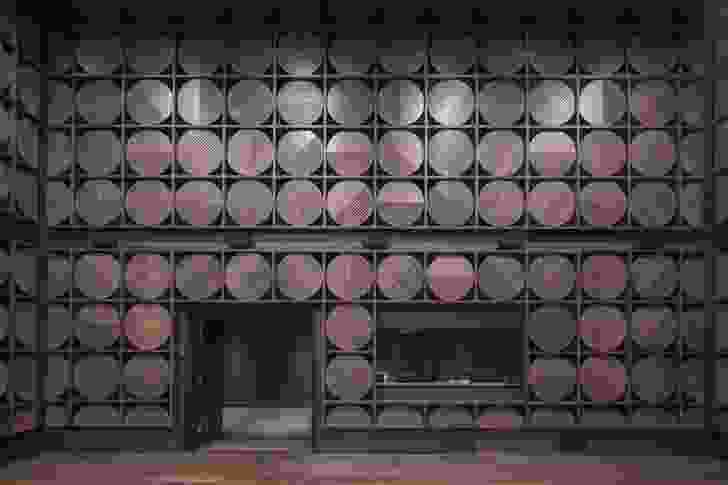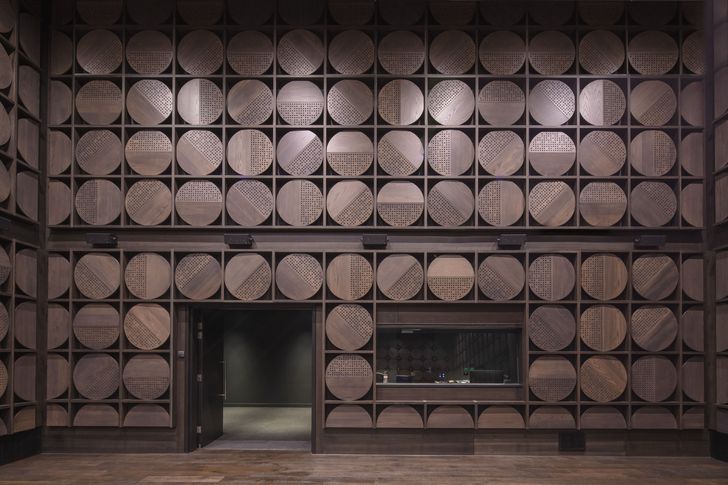 The two new venues have been dubbed the Sound Gallery and Jazz Club.
The 200-seat Jazz Club will operate as a cafe during the day and at night transform into a performance venue with a restaurant and bar; the 130-seat Sound Gallery, designed for optimal acoustic conditions, will host a variety of performance types.
Both venues feature tapering walls mirroring the external form of the Alexander Theatre and are located to the north, where a rotunda designed by Eggleston MacDonald Secomb Architects once sat.
Together, the venues are known as the The Ian Potter Centre for Performing Arts after the stockbroker and philanthropist whose name litters many of the cultural institutions around Melbourne. The centre was largely funded by the university and the Monash foundation. The Victorian government contributed $10 million and the Ian Potter Foundation contributed $5 million.
Related topics