There are projects in one's career that are seminal and ultimately influential in the long term, even if this was completely unknown and unthought-of at the time.
The Reynolds Residence (see Houses 53) is a project that has affected so many lives in different ways; it has resonated with our practice and continues to influence our thinking. The lessons have now been reflected on in an ongoing visual assessment of the residence, discussions with the owners, in my RMIT University master's research and with testing in more recent projects. Ideas have translated from residential to public projects and have been released into a broader community for different cultures and ages.
The clients for the Reynolds Residence commissioned us after a recommendation from a friend. The previous owner of the Iwan Iwanoff house and studio, artist Julie Hobbs, had become a friend of mine through my visits to the house to study Iwanoff's work. The son of a friend of Julie's sought advice from her on finding a young practice that was open enough to engage with the family's brief for an extension to their 1930s brick bungalow. Adam Reynolds and his parents subsequently commissioned us for the design of their home.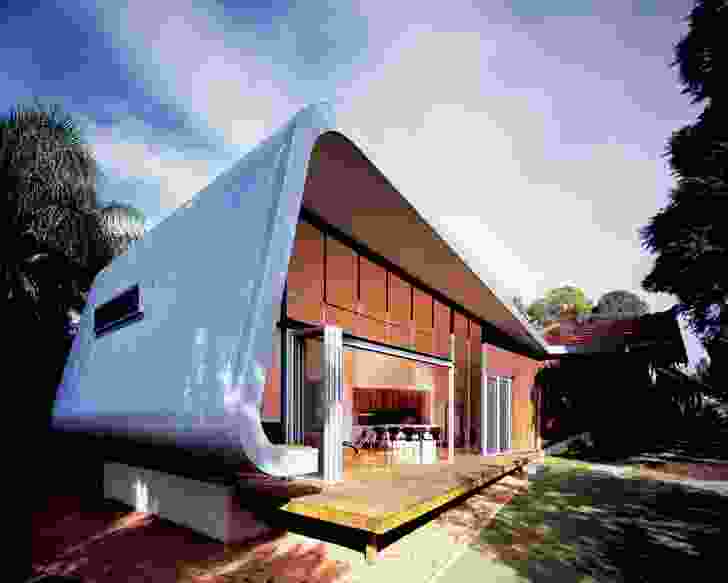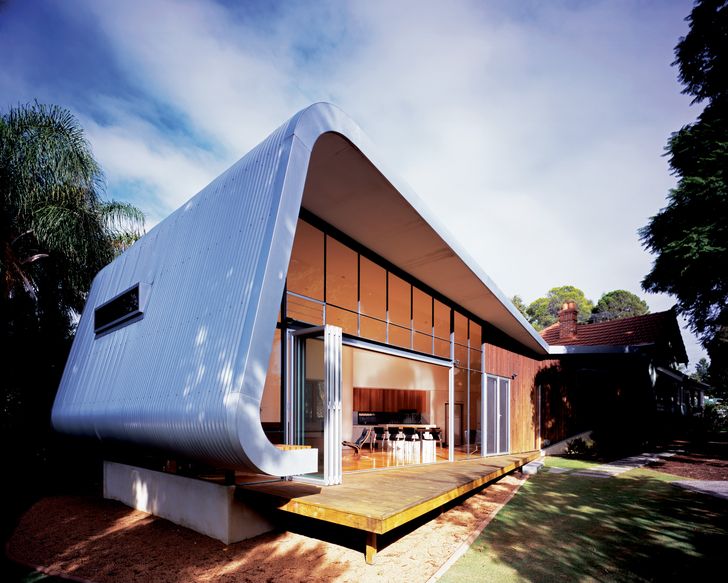 It was timely and coincided with the creation of Iredale Pedersen Hook's practices in Perth and Melbourne. It also coincided with our first public commission – the Perth Zoo orangutan enclosure – and with the design of a house for my parents (Dawesville Residence), a low-budget future place of retirement in a location popular for getaways.
The design of the Dawesville Residence and the Reynolds Residence could not be more contrasting; a deep sense of duality permeates, demonstrating a sense of flexibility, a sense of designing with the left- and right-hand sides of the brain. This flexibility of method and output has continually challenged those seeking to identify an Iredale Pedersen Hook "house signature." The desire to explore each project within its individual parameters and to actively eliminate preconceptions results in diverse and project-specific solutions, something that is embraced by the client.
The Reynolds Residence represents joyful freedom, a naivety that we still try to capture today, the youthful sense of pursuing an untested path. I drew the first sketches on the back of a Ken and Barbie postcard during a study tour of Alvar Aalto's work in Finland. These were met with humour and excitement by Finn Pedersen and Martyn Hook. The next sketches attempted to maintain the sense of fabricated freedom by denying the site boundaries; when applied to the site, the sketches ended in a neighbour's garden.


We have learnt that the influence on and of others is critical. While the Reynolds Residence was being constructed, Adam Reynolds "camped" on site. He went on to study architecture and graduated with high distinction. And we still work with the same building company that we engaged for this project. We developed an open exchange of ideas – the use of recycled rough-sawn lapped jarrah cladding on the north facade was a cost-saving suggestion by the builder. We immediately thought of the connection to the old lapped jarrah boundary fences in the neighbourhood. Others may suggest a link to Alvar Aalto's own house in Helsinki or Hugo Häring's Cowshed on Gut Garkau farm in Germany, connections that we are happy to acknowledge.
Over time the house has demonstrated a level of flexibility of use, from playground to wedding reception and holiday house. This is a flexibility that we have actively pursued in subsequent projects, a combination of specific interiority (a term used by Florian Beigel in the book Time Architecture to describe the work of Hans Scharoun) and dynamic engagement. It is the creation of a place that captures and reframes the world around it, holding it in a continual sense of dynamic equilibrium.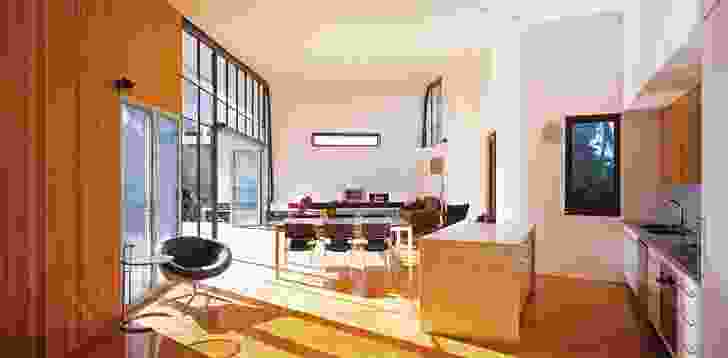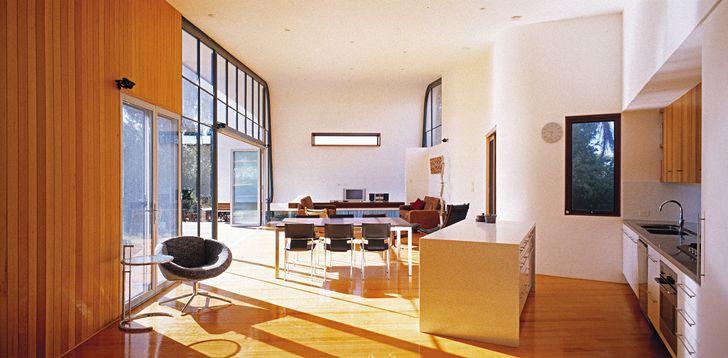 Recent projects continue these qualities. At an aged-care centre in Western Australia, a unique solution for a flood-prone site was found by creating a new typology out of those very parameters. A new house in Perth's Mosman Park continues the Dr Jekyll and Mr Hyde quality of passive and active, rational and irrational – a spatial juxtaposition aiming to animate experience. It continues the material sensibility of the Reynolds Residence, seeking a rawness and tactility that will gracefully weather in time.
In 2002 the retired academic and architectural historian Duncan Richards predicted the influence of this project on the evolution of the practice. Duncan identified another aspect that is also embedded in recent work: "One quality of this project is mentioned with a feeling of slight embarrassment, but it cannot be ignored. It seems to promote a feeling of irrational joyousness rarely found when exploring buildings." Fifteen years later we continue to search for this sensibility, which was produced with educated naivety and youthful enthusiasm.
Credits
Architect

Iredale Pedersen Hook Architects
Australia
Project Team

Adrian Iredale, Finn Pedersen, Martyn Hook, Ross Brewin, John Belviso
Consultants

Builder The Period Building Company
Structural engineer Bill Butler

Site Details

Location Perth, WA, Australia

Project Details

Status Built
Design, documentation 6 months
Construction 9 months
Category Residential
Type New houses

Source