What was your role on the project?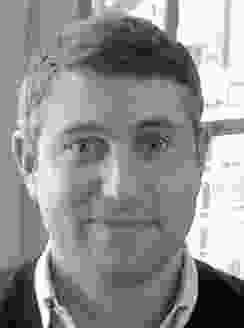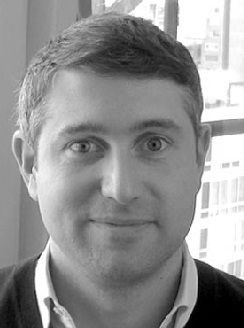 James Corner Field Operations is the lead consultant for Qianhai Water City – eighteen square kilometres of new city for four million people at the western edge of Shenzhen, China, a key location in the Pearl River Delta. After winning an international design competition in 2010 for the planning of the region, we have been consulting directly with the Urban Planning, Land and Resources Commission of Shenzhen Municipality, first as lead designers for the masterplan, then as lead designers for the Qianhai Pilot Zone (the central financial district), and most recently as lead designers for the schematic design of the entire landscape network, including over twenty-five square kilometres of green public landscape.
As a landscape architect what particular skills/perspectives did you bring to the process?
Landscape was fundamental to our approach to the project, which was the reason we captured the client's imagination from the start. We took two positions at the outset. First, we had the view that any new city built at the industrial west end of Shenzhen would need to radically improve water quality if it aspired to be a new, vibrant, sustainable, twenty-first-century urban district. We saw water – and the waterfront – as the most important resource to work with – the defining feature of the territory.
We sought to use landscape as a means to process and remediate the water on site, while simultaneously creating a highly dynamic and watery public realm. Second, we stressed that any new public realm must not be simply a passive or benignly naturalistic place. Of course, the public realm should be green and living, but it should also be exquisitely designed for people, for varied social uses and for infinite forms of experience. This point of view, this prioritization of landscape, defined the identity of the project – both for our design and now in the way that the Urban Planning, Land and Resources Commission of Shenzhen Municipality imagines the future city.
As a landscape architect, I believe urban design in the twenty-first century cannot resort to conventional practices that privilege buildings over landscape, or infrastructure over ecology. Large urban projects must simultaneously project an image of bold vision and design, of strong commitment to nature and green ecology, and of an urban culture that is vibrantly social, interactive and dynamic. Landscape, and a creatively conceived public realm, is fundamental to achieving these aspirations.
Were there particular urban design skills you lacked that your landscape architectural education could/should have provided?
In many ways, I believe that my landscape architectural training has made me particularly well suited to large-scale urban design. On the one hand, during my undergraduate training at Cornell University I developed technical discipline and a capacity for organization, thoroughness and precision. On the other, from my graduate training at Harvard University I developed a capacity for narrative and design, and certainly an ambition to tackle large-scale work.
If I had to identify one thing that was lacking in my education, one thing that I have had to learn in practice because it is essential to large-scale landscape and urban design, it would be in the development of a specific program brief. Landscape architecture training is particularly weak in this regard. Whereas architects are trained not only in design and technical rigor, but also in the development and assessment of scheme's program, landscape architects often struggle with creatively programming their schemes or critically assessing their schemes with regard to program. This may be due, in part, to two reasons: firstly, there is a strong emphasis on flexibility in the public realm (it is a kind of democratic tissue that many planners rely on), and secondly, landscape is inherently a messy medium, and if programmed too specifically, it can appear contrived and turgid. So, this "messy inclusionism" of landscape might be the basis for the limited emphasis on program in landscape education – but it is a skill that I try to promote in my staff and students.
How did the team respond to you as a landscape architect in the urban design realm?
For Qianhai, our role and leadership in the team has never been an issue: we assembled the team. And given the scale and aspirations of the project, there is plenty to do, so there is little competition for scope. But this is not always the case. There is something about landscape – perhaps that it is often formally soft, or messy – that leads designers from other disciplines to believe that, with no particular training in landscape design, they can design landscapes and the public realm. Without strong design leadership, this can lead to conflicts over scope and contradictory representations of the public realm.
When we begin a new urban design project, as a leader or as part of a team, we always start with the story of the project – the primary narrative – rather than loading up on analysis or immediately drafting and shaping landscape schemes. This does two things: it provides clarity of intent for ourselves, our team and our clients, and also foregrounds our role as strategists. We very quickly assert that, as landscape architects, we are not merely technicians that help specify and deliver a greener scheme. We are unashamedly confident in our capacity to shape the identity of a project.
How could landscape architecture courses better prepare students to play an effective role in urban design?
Large-scale urban design projects present unique combinations of opportunities and challenges with respect to design, density, ecology, programming and sense of place for their cities. Landscape architects are uniquely suited to solve these challenges. With our capacity for strong composition of a site's elements, our layered approach to a site's many systems and our imagination with regard to making spaces livable and social – we can be highly effective in creating an approach to urban design that is unified, comprehensive and holistic on the one hand, and richly imagined on the other.
Leveraging these skills into an effective role on projects requires strong communication. Quality of communication greatly affects how enthusiastically the work will be received – or how readily one can imagine the kinds of ambiance, amenities and physical designs we propose. Clear communication is particularly critical at the large scale: without clarity of message, it is too easy for clients, stakeholders and other designers to become overwhelmed with the many challenges or details on a project. Placing greater emphasis on how the project is communicated – through narrative and image – will enable landscape architects to have greater efficacy in shaping cities in the future.
Project synopsis
James Corner Field Operations developed the masterplan for Qianhai Water City – a vibrant new city on 4,500 acres of reclaimed land. The city is dense, compact, mixed, sustainable and centred around the water. Five distinct development sub-districts are defined by "water fingers" perpendicular to the harbour's edge. The fingers function as innovative water-quality infrastructures and parkland. The urban fabric within each development sub-district generates a range of interconnected urban neighbourhoods. The result is a hyper-dense, yet ecologically sensitive urban territory that offers an iconic waterfront, diverse building stock, cultural and recreational features, and a series of unique, interconnected public open spaces.
—James Corner Field Operations

Credits
Design practice

James Corner Field Operations
New York, United States
Project Team

James Corner, Richard Kennedy, Hong Zhou, Chris Marcinkoski, Hang Cheng, Stephanie Ulrich, Biyoung Heo
Consultants

Engineer BURO happold

Site Details

Location Shenzhen, China

Project Details

Status Proposed
Category Landscape / urban

Client

Client name Urban Planning, Land and Resources Commission of Shenzhen Municipality

Source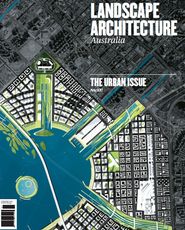 Issue
Landscape Architecture Australia, February 2013
Related topics