RMIT dean of architecture to head Virginia Tech college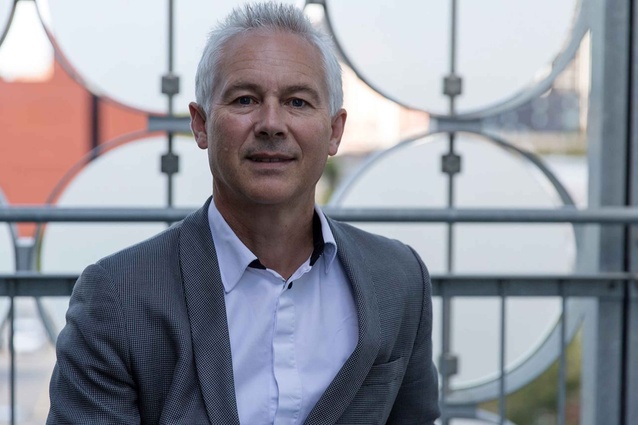 Richard Blythe, dean of RMIT University's architecture and design school, has been appointed dean of the College of Architecture and Urban Studies at Virginia Tech in Blacksburg, Virginia. He will commence the role in October.
Blythe was a founding director of architectural practice Terroir in 1999 and remained a director at the firm until 2012, when he has made dean of the RMIT University School of Architecture and Design. During his time at RMIT he oversaw the establishment of practice-based PhD programs in Europe and Asia and was the lead researcher and primary author for ADAPT-r, a European Union-funded collaborative research project between RMIT and six European universities.
Before his time at RMIT, Blythe was a lecturer at the University of Tasmania, where he also acted as the vice chancellor's representative to the Tasmanian state government's Building and Construction Industries Council.
He has participated in and lead a number of industry bodies, including acting as chair of the Australian Institute of Architects' National Education Committee, as president of the Society of Architectural Historians Australia and New Zealand and as a member of the Australian Deans of the Built Environment Executive Committee. In 2011, he was the recipient of the Velux Professorial Fellowship at Århus School of Architecture in Denmark.
"It's a privilege to join a college with an outstanding legacy of global service and innovation in art, architecture, construction, design, public policy, and international affairs," said Blythe. "Through our collective efforts, we'll advance the college as a model of 21st-century scholarship, research, outreach and work with our partners in the pursuit of the wonderful and in the service of our communities."
Virginia Tech executive vice president Thanassis Rikakis said, "He's truly a beyond-boundaries leader, internationally known as a highly accomplished practitioner and academic who leverages this experience to embed trans-disciplinary learning and technology across the curriculum.
"Above all, he's someone who embraces continuous innovation, both in practice and in education. His collaborative and transformative leadership will be a great benefit to the college and the university and I am very excited to see what the future holds for us together."
Virginia Tech's College of Architecture and Urban Studies, over which Blythe will preside, has an enrollment of 2,200 students and comprises four schools that teach architecture and design, construction, visual arts and public and international affairs.