RMIT researchers develop self-regulating 'smart window' technology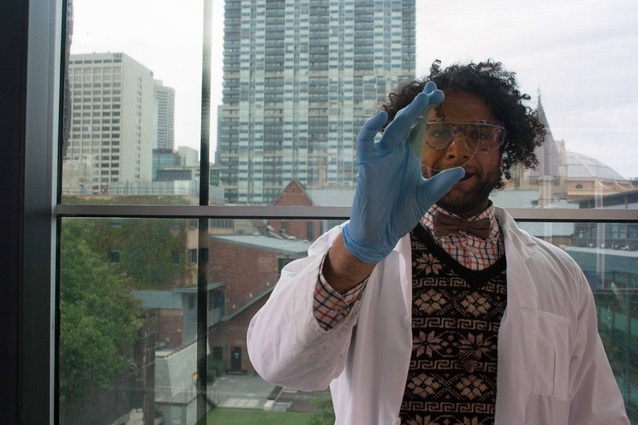 RMIT researchers have developed a self-modifying window coating that works by automatically letting in more heat when it's cold and blocking it when it's hot.
A thousand times thinner than a human hair, the coating could be used to manufacture temperature-regulating "smart windows."
Lead researcher Madhu Bhaskaran, associate professor in the school of Electronic and Telecommunications Engineering, said the new technology would help meet future energy needs.
"Our technology will potentially cut the rising costs of air-conditioning and heating, as well as dramatically reduce the carbon footprint of buildings of all sizes," she said.
Smart glass technology has existed in various guises for a number of years, with innovations coming from a team of South Korean researches in 2014 and Griffith University researchers last year, but Bhaskaran said RMIT's coating was an improvement on existing technologies.
The self-regulating coating is created using a material called vanadium dioxide, which can transform from being an insulator into a metal. The metal is transparent to the human eye but keeps out infra-red solar radiation, which is what causes heat gain. The RMIT researchers have developed a way for the material to be deposited directly onto glass windows, which was previously not possible.
While the coating reacts to temperature it can also be overridden with a simple switch.
"This switch is similar to a dimmer and can be used to control the level of transparency on the window and therefore the intensity of lighting in a room," Co-researcher and PhD student Mohammad Taha said. "This means users have total freedom to operate the smart windows on-demand."
The research was carried out at RMIT University's Micro Nano Research Facility in collaboration with researchers from the University of Adelaide and with support by the Australian Research Council.