JURY CITATION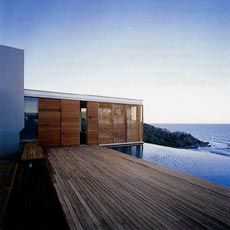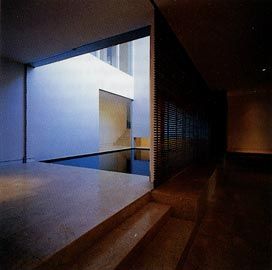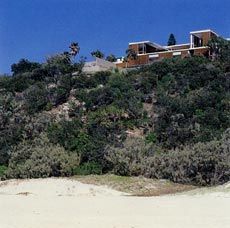 Reminiscent of the marvellous California Case Study Houses from the 1960s, the Ogilvie House demonstrates Kerry Hill's refined scale sensibilities, assured handling of space, thorough yet controlled detailing, and craftsmanship.
This house captures the spirit of sensuous seaside living with elegance and calm made possible by the fusion of private indoor and outdoor spaces, all enclosed by courtyard walls.
Although the house is clearly sited to enjoy sweeping views of the Pacific Ocean across Sunshine Beach, the H-plan takes the footprint deep into the block, minimizing the overall height of the building.
By virtue of the stepped floor arrangement in crosssection and the relationship of indoor and outdoor spaces, it is possible to experience framed ocean views from the rear boundary wall adjoining the street, looking through the covered courtyard, living room and pool deck area.
This is a house of simultaneous openness and permeability, enclosure and privacy.
There has been an obvious and enriching collaboration between client and architect, evident in the consistency of approach and ease with which the building is occupied.
Project Credits
OGILVIE HOUSE, SUNSHINE BEACH
Architect Kerry Hill Architects—project teamKerry Hill, Mark Ritchie, Simon Cundy, Bob Allen and Terry Fripp. Civil consultant Todd Group Consulting Engineers. Landscape consultant Tierra Design. Services consultant Precis One. Photographer Jon Linkins.