Jury Verdict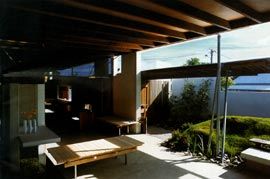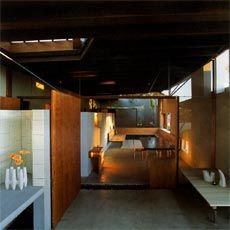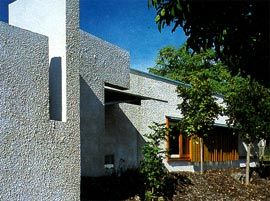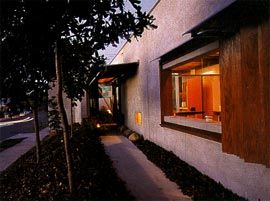 The D House is a profound work, but it has been delivered within a modest budgetary framework. In addition to its inherent architectural strength, the D House engages concepts of urban consolidation and the public/private nexus with great subtlety and civic conscience. The architects demonstrate through this work that a deep knowledge of architectural history and theory is a powerful conduit to a synthesised, singular outcome.
The plan is beautifully stratified from street edge/communal space to rear edge/private space. Inventive and thoughtful details abound.
A remarkably beautiful solution to the urban consolidation challenge, this house contributes in a major way to the debate about living in an urban environment.
The layering of zones and the spatial relationships between the street, the walled garden and living and private spaces are achieved in a masterful fashion. Issues of future adaptability, energy conservation and economy of construction have all been addressed. The detailing, including the beautiful landscaping, is carefully and lovingly handled in a most sophisticated way and succinctly reinforces the overall themes.
Project Credits
Project Architect Timothy Hill. Design Architect Timothy Hill and Brian Donovan. Project Team Members Michael Hogg, Damian Eckersley.
Structural Consultant J. H. Ward Consulting Engineer. Landscape Architect Donovan Hill Architects. Builder City Beach Investments.
Photographer Patrick Bingham-Hall.