The Robin Boyd Foundation has announced a year-long series of events, talks, tours and activities to commemorate the 100th year since the birth of Robin Boyd.
More than 40 events have been planned with a number of exhibitions to be held at Heide Museum of Modern Art, Monash Art Gallery, The University of Melbourne Ian Potter Gallery and RMIT Design Archives. In addition, tours of Robin Boyd designed buildings will be held across Melbourne, regional Victoria and Adelaide.
"By partnering with key architecture and design organizations throughout the country, the foundation is creating the largest and most robust program we have ever presented," said Robin Boyd Foundation CEO Joy Villalino. "We will grow the centenary program on a rolling basis throughout 2019 and are seeking opportunities to engage with the general public and design curious."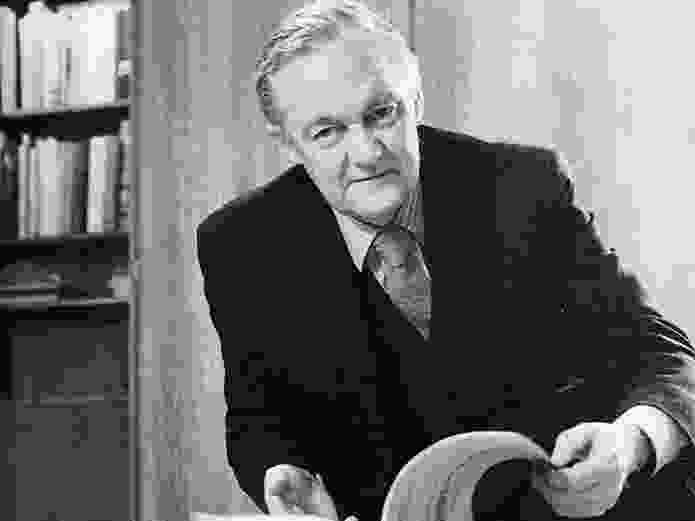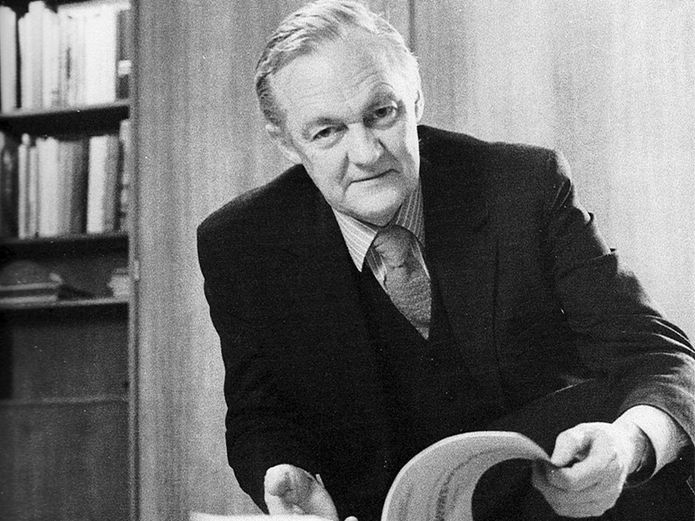 Highlights of the program include:
27 July to 27 October, Heide Museum of Modern Art
Ten of Boyd's most remarkable houses will be explored in this exhibition, including Walsh Street House, Featherston House, and House of Tomorrow. The exhibition will include original archival material, photographs by Mark Strizic, Wolfgang Sievers and John Gollings, models by RMIT architecture students, a range of Boyd's furniture manufactured by Kfive and Kinnarps and a short film specially produced for the exhibition by Earl Carter and Garry Emery.
16–17 November
The Robin Boyd Foundation will host a special open day weekend in November, which will allow visitors into private homes and buildings designed by Boyd and his contemporaries.
Image: Courtesy Robin Boyd Foundation
9 to 25 May, Monash University Museum of Art
Boyd was a director of the Small Homes Service, established by The Age and the Royal Victorian Institute of Architects, from 1947 to 1953. This exhibition, conceived and produced by Monash Master of Architecture students, will explore the history and ideas behind the Small Homes Service as well as the lessons it could have for affordable and sustainable housing today.
10 September, University of Melbourne Ian Potter Gallery
Boyd designed and curated the Australian pavilions at the World Expositions in Montreal (1967) and Osaka (1970). Architects Peter Raisbeck and Christine Phillips will deliver a keynote lecture that considers Boyd's designs for these two significant civic projects.
28 April, Adelaide
The Walkley House is the only building in Adelaide designed by Boyd. The house was originally the home of Adelaide architect Gavin Walkley, who was head of the architecture school at the SA Institute of Technology from 1951 to 1976. Walkley greatly admired Boyd's work and invited him to design the Walkley House.
18 May, Tower Hill
The Tower Hill Visitor Centre, designed by Boyd, is located in Tower Hill Wildlife Reserve near Warrnambool in Victoria's south west. This guided walking tour will explore the landscape of the reserve and will also include a special presentation from experts on Boyd's design for the visitor centre.
25 May to 14 July, Monash Gallery of Art
This exhibition will present an intimate portrait of a single house designed by Robin Boyd. Contemporary photographers Lauren Bamford and Lydia Wegner have been commissioned to photograph the Wright House in Warrandyte, originally designed for graphic artists Joyce and James Wright in 1962-64. Their photographs will be exhibited alongside historic images by Mark Strizic, Max Dupain, Wolfgang Sievers and others taken in the 1950s to 1970s.
27–28 July
Walsh Street House or Boyd House II, the headquarters of the Robin Boyd Foundation, will be open for a special tour for 100 visitors as part of the Open House Melbourne weekend. Visitors will also meet an Australian Institute of Architects award winning architect who will talk about Boyd's legacy in Australian design.