The Heide Museum of Modern Art will present a new exhibition Robin Boyd: Design Legend, which will examine the work of one of Australia's most seminal architects.
The exhibition will be presented at the McGlashan Everist-designed Heide II and is a major part of the celebrations for the centenary of Boyd's birth in 2019. It will explore his key design themes and principles through 10 of his houses.
Boyd designed more than 300 projects during his career, including churches, colleges, motels and the Australian pavilions at Expo 67 in Montreal and Expo 70 in Osaka. He also designed around 100 houses including the widely celebrated Featherston House (1969), Baker House (1966) and his own Walsh Street House (1958), which is now the headquarters of the Robin Boyd Foundation. These houses, along with the influential House of Tomorrow, will all be part of the exhibition.
Boyd was also the inaugural director of the Small Homes Service (1947-53) and authored more than a dozen books.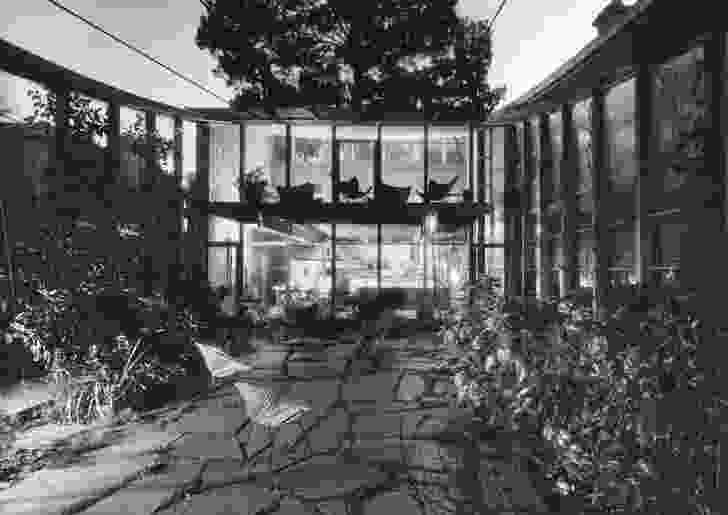 Photographs and drawings of each of the 10 houses will be presented alongside architectural models created by RMIT Master of Architecture students under the supervision of architect Christopher Hewson. The exhibition will also including original archival material, such as photographs by Mark Strizic, Wolfgang Sievers and John Gollings, and a new dynamic filmic narrative of Boyd's life and work.
The exhibition will be presented alongside a range of Boyd's furniture manufactured under license by KFive+Kinnarps in collaboration with designer Garry Emery. The furniture will be auctioned off at the end of the exhibition and the funds raised will support both Heide and the Robin Boyd Foundation.
Robin Boyd: Design Legend will be on show from 3 August to 27 October. A tailored public program, including tours of some of the houses featured in the exhibition, will occur during September and October.